Want to quit smoking and start vaping? The disposable vapes (Click to shop for some disposable vapes) are the best choice for you to begin with! Here in this post, I'm going to compare the three most popular disposables on the market in 2021 – Puff Bar VS HQD VS IGET. Hopefully, you'll know which is the right one for you!
Fortunately, here on VapePenZone, we have various types of disposable e-cig provided just for you! Feel free to check them out after reading the post!
IGET Vape Shion – Specifications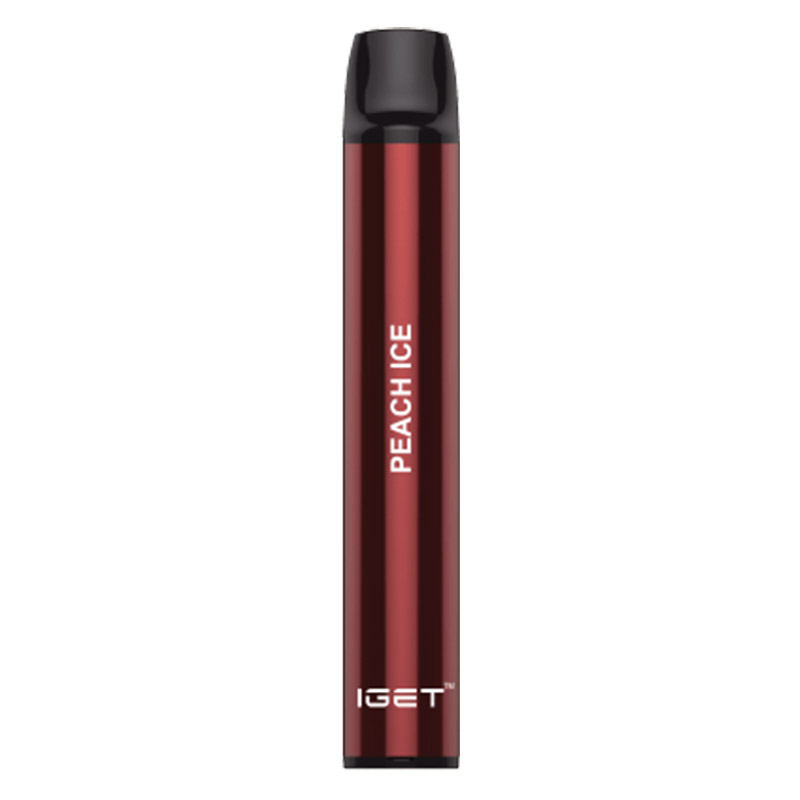 Dimensions: 92 × 15 × 15mg
Capacity: 2.4ml
Battery: 400mAh
Puffs Per Vape: 600+ puffs
Mouthpiece thickness: 4.0mg
Resistance: 1.8 ohm
IGET Vape Review
The IGET Disposable Vape (Click to shop for IGET Vapes) is a typical, mouth-to-lung device that provides delicious vapour. Actually, all three vapes mentioned in the Puff Bar VS HQD VS IGET review are. Vapour production is quick, and there's no delay when using. The draw resistance is pretty tight with all the air entering the device, however, you can't adjust the airflow. Getting the vapour out of the pod is very easy, and the flavour in each device is very strong and sweet.
Iget Vape Review
The Design Of IGET Vape Shion
IGET Vape Shion is one of the smallest ones among all IGET vapes (but HQD Cuvie is even smaller than Shion, which I'll mention later in this Puff Bar VS HQD VS IGET review). It's super slim, with a radious shiny texture, it looks clean and regular. At the bottom of the IGET Shion, there's the LED indicator, the light is made into IGET's logo, as a little branding there. When you vape, you can see the light shines through the bottom, which is kind of legit.
IGET Vape Flavours Review
Lush Ice: Candy watermelon, and menthol
Grape: Sweet grapes
Lychee Ice: Sweet, lychee flavour
Apple: tart, Granny Smith apple flavour
Pineapple Ice: Sweet menthol pineapple
Cool Mint: Natural mint flavor
Peach Ice: thick, syrupy peach flavour with menthol
Very Berry: Blue raspberries
Classic Tobacco: Kentucky tobacco flavour
HQD Disposable Vape
HQD Vape Cuvie Disposables – Specifications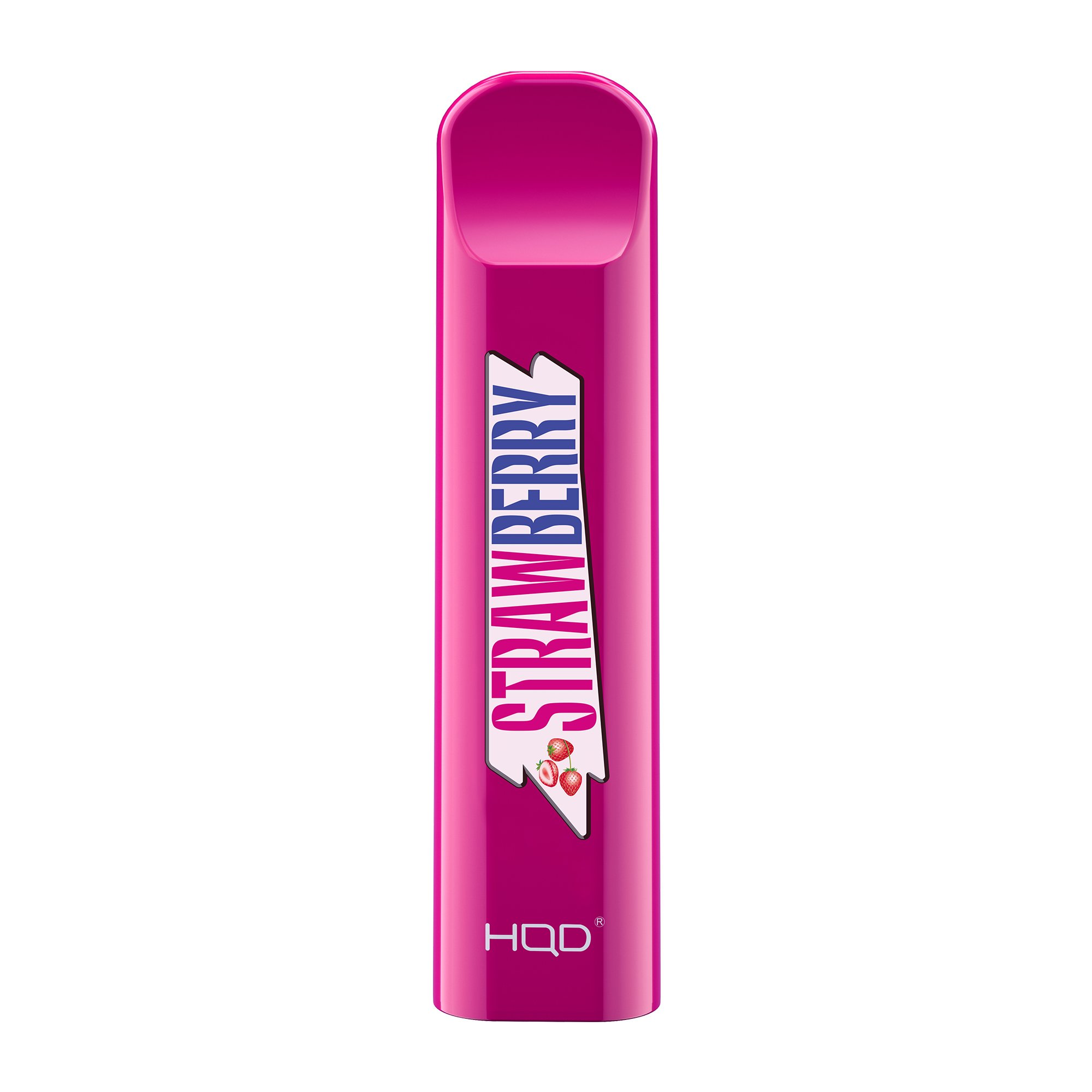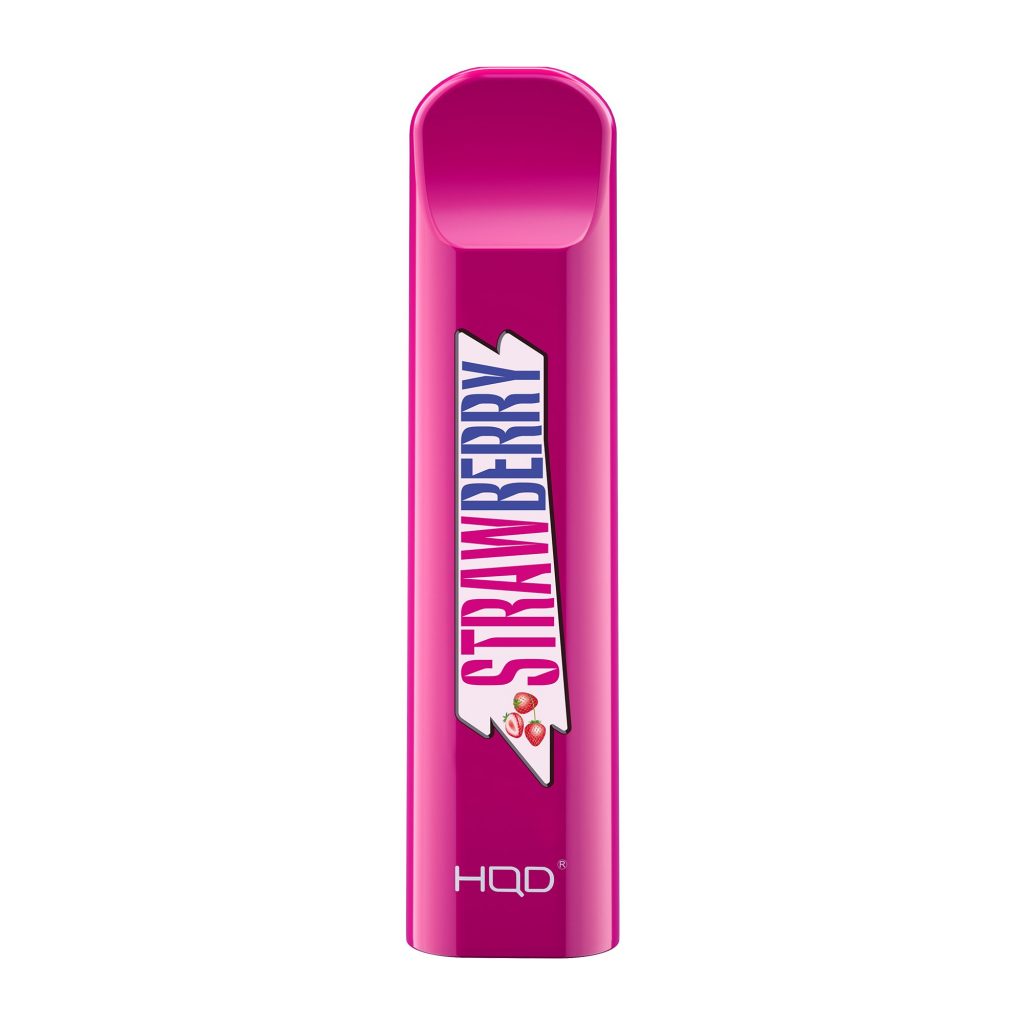 Price: Around AU$19
Dimensions: 80 × 20 × 12mg
Capacity: 1.25ml
Battery: 280mAh
Puffs Per Vape: 300+ puffs
VG/PG proportion: 50/50
Wattage: 7-12W
HQD Vape Cuvie Review
HQD Cuvie is a disposable vape pen device with a 280mAh battery & more than 300 puffs. it has an incredible reach flavour, that's equal when IGET VS HQD. Select the flavour you enjoy the most from the ten readily available flavours. Tiny size and also simple to lug, easy to use, wonderful preference.
About The Appearance Of HQD Vape
These compact vape devices are closed-disposable-pod devices, just like the other 2 in this Puff Bar VS HQD VS IGET review. By their appearance and dimensions, they look like a normal lighter. The bundle specifies the flavour, components, and also has an original sticker label from the producer.
Depending upon flavour characteristics, the shade of devices may vary. Cuvie has extremely tiny sizes and fits well in the pocket. At the same time, the device does not require added upkeep or devices. The device is bright, sleek, has an opening for vaping ahead and has a diode on the bottom, which lightens during vaping.
About The flavour Of HQD Vape Cuvie
Among the fundamental benefits of HQD Cuvie Disposable Pod over other easy vape devices is the selection of flavours. The supplier offers 12 flavours, most of which are fruit and also berry flavours (pineapple, orange, grapes, fruit combination, strawberry). The line likewise includes flavours of cigarette, menthol, and hazelnut.
According to user comments, flavours are abundant and outstandingly share originals. Devices generate instead thick and light vapor.
What's Special About HQD Disposable Vape
Small sizes, self-sufficiency, and also the absence of needs for maintenance are the distinguishing characteristics of these devices. You do not need to charge, adjust the pod, or press any kind of switch (you will certainly not find them). You can unpack HQD Cuvie then begin using it instantly, and then throw it away after it's done.
The device is a wonderful suit for individuals that have made a decision to give up cigarette smoking and also are trying to find a healthier option for regular cigarettes and those who can not use the common vape device somehow.
You need to take into consideration that HQD Cuvie disposable vapes make use of nicotine which means that they are bad for individuals that like non-Nicotine e-liquids better.
HQD Vape Flavours
HQD Disposable Vapes are featured with 10+ flavours, which are Tres Leches, Strawberry, Watermelon, Blueberry, Mango, Ice Mint, Grape, Orange, Tobacco, Cantaloupe, Mixed Fruits, Nuts Tobacco, and Pineapple. They are mostly fruity flavours. There's only one flavour that's not fruity, and it's the Tobacco flavour.
I personally enjoy all the fruity flavours since I prefer fruits and sweet things. The Tobacco flavour is not sweet at all. It tastes like how it smells, like tobacco. If you're a smoker and trying to find a vape to mimed the feel of smoking tobacco, it's a great choice.
Buy HQD Vapes Near Me
Good news for you! We are already planning to put the HQD Vapes on our shelf! So if you're and you want to buy HQD Vapes near you, stick around and be tuned!
Puff Bar – Specifications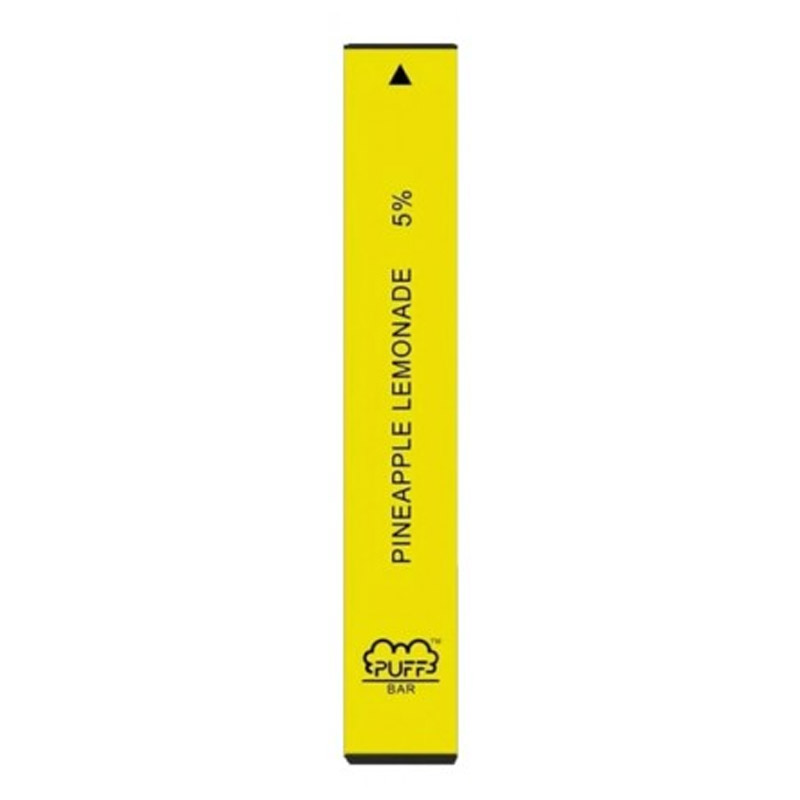 Price: Around AU$17
Dimensions: 96 × 15 × 6mg
Capacity: 1.3ml
Battery: 280mAh
Puffs Per Vape: 300+ puffs
Flavours: Lush Ice, Blue Razz, Cool Mint, Watermelon, Lush Ice, Strawberry, Blue Razz, OMG, Cool Mint, Pineapple Lemon, Peach Ice, Grape, Tobacco, Sour Apple, Cucumber, Cafe Latte, Lychee Ice, Clear, Pomegranate, Watermelon, Pink Lemonade, Peach, Banana Ice, Menthol
Layout
There's not way too much to speak about the style below. When Puff Bar VS IGET, you have a basic pen vape-style device that is made from plastic, just like the IGET in this Puff Bar VS HQD VS IGET review. Every little thing, consisting of the vape juice and battery, is housed inside the device. You have a mouthpiece on the top, it's MTL too, so it attracts just like a cigarette, and also a light on the base that works as a sharp for when the device is shooting.
Each Puff Bar comes secured in a cellophane wrapper that comes packaged in a box with a flip-open top. The package also has a little checking out home window, so the shade of the device attracts attention from the outside.
You need to get rid of the wrapped device and unseal the sealed cellophane wrapper to access the e-cigarette.
Getting Started
To use the Puff Bar vape, simply take a draw on it – the vape is breath turned on; there are no buttons, so you don't have to worry about turning it off or on (or it mistakenly shooting in your pocket). This is the same as IGET and HQD, so this one is the same as when Puff Bar VS HQD VS IGET. As for vapes go, this is about as basic a vaping device as you can obtain– there's literally no moving components. If you can take a breath, you can use it.
Puff Bar states you navigate 200-300 puffs each. In my experience, that sounds about right – each device lasted me a strong number of days with minimal to reduced usage. If you're chain vaping it, you may run it down in a 24-hour. Either way, the battery life for a device of this dimension is suitable. You will lack juice before the battery passes away, so you need not bother with battery life excessive.
I used my examination devices as secondary devices; I took them out with me on nights out or when I was driving areas and didn't want to make a mod as well as the container. For this function, they were wonderful. I actually went to Portugal for the weekend break throughout my screening phase and also I only took three with me and also one was still working when I got back home.
Puff Bar VS HQD VS IGET
| | | | |
| --- | --- | --- | --- |
| Vapes | IGET | HQD Cuvie | Puff Bar |
| Layout | | | |
| Price (AUD) | 25 | 19 | 17 |
| Dimensions (mm) | 92 × 15 × 15 | 80 × 20 × 12 | 96 × 15 × 6 |
| Capacity (ml) | 2.4 | 1.25 | 1.3 |
| Battery (mAh) | 400 | 280 | 280 |
| Nicotine Salt | 6% | 5% | 2%, 5% |
| Puffs Per Vape (puffs) | 600+ | 300+ | 300+ |
Puff Bar VS HQD VS IGET
When Puff Bar VS HQD VS IGET, you can't say which disposable vape is actually the best since it really depends on personal preference. If you are a heavy smoker who craves Nicotine, IGET is probably the best choice for you. It's actually cheaper since the capacity is 2.4 ml per unit while the other two are only half of it.
But if you don't really vape that much, I won't recommend you to choose IGET Vapes. Because e-liquids can be oxidized pretty quickly after you open the vape.
If you prefer less Nicotine or vapes that's not as strong, Puff Bar is a great choice for you. Some flavours of Puff Bar have only 2% nicotine, it's definitely soft enough for you to vape.
If a great design would catch your eye then you definitely will enjoy HQD Cuvie Vape. It's colourful and with a pretty cool designed thumbnail printed on the front. I personally like the layout of the device a lot.
Anyways, that's it for today's Puff Bar VS HQD VS IGET review! Hope you enjoyed it and it helped you with choosing the right vape for you! If you have any other disposable vapes to recommend, feel free to comment down below and let me know your favourite!
---
Related Posts:
👉 IGET Legend Review: Legendary Vape In 2022?
👉 IGET Mega Vape: Don't Buy Before Reading This
👉 HQD MAXX Vape Review: 10+ Perfect Flavours Vape?
👉 7 FAQs About IGET King Vape: Are They Absolutely Worth Buying?