Quick Guide
Many vapers wonder what Elf Bar Lowit 5500 flavours are worth trying, let alone the best Lowit 5500 flavours.
The mystery is solved, and the following three flavours are the three best Lowit 5500 flavours you want to know:
Blue Razz Ice
Watermelon Ice
Strawberry Ice
Read on to learn more about the characteristics of these top flavours and find more of the most tempting ones.
Introduction
As one of the popular series of Elf Bars, Elf Bar Lowit 5500 offers vapers more than 11 flavours, each with its own characteristics, which satisfies the needs of most vapers.
However, some novice vapers are confused with the wide range of flavours. Therefore, this article will detail the Best Lowit 5500 flavours for vapers to make the right choice.
What Is An Elf Bar Lowit 5500?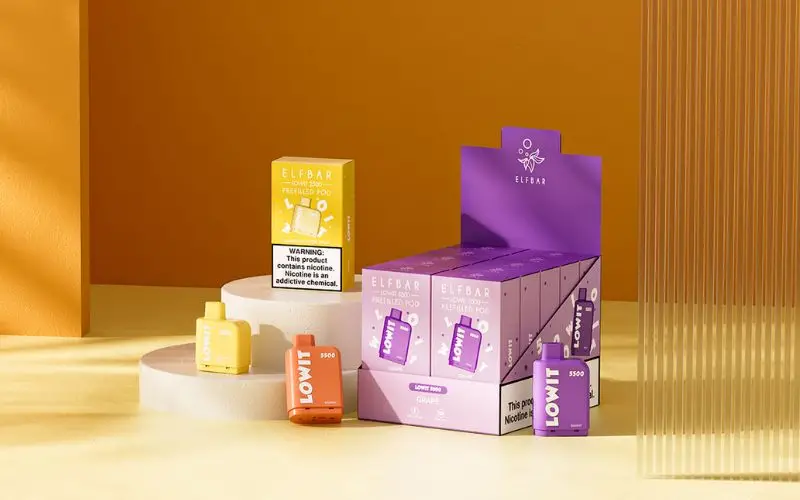 The Lowit Elf Bar disposable, rechargeable vape is part of the Elf Bar brand line. Its most prominent feature is the use of removable pre-filled Elf Bar Pods. 
As long as the ElfBar Lowit Device is undamaged, you can replace depleted e-liquid pods and try various ElfBar Lowit flavours.
Also, its 14ml of vape e-liquid paired with a 500mAh battery capacity is enough to provide vapers with up to 5,500 puffs.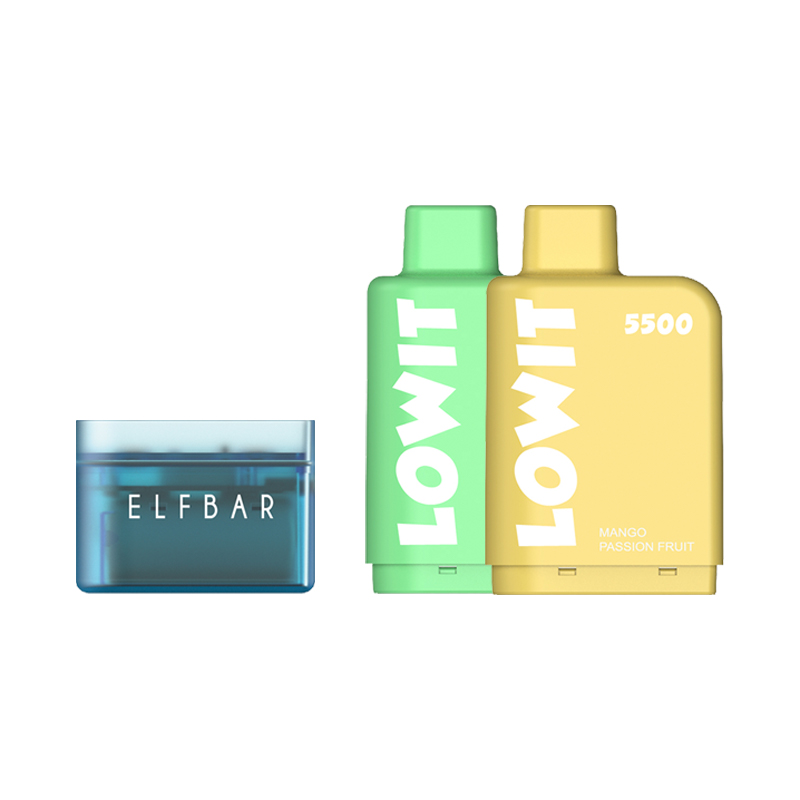 ELFBAR Lowit 5500 Starter Kit
Product package:
Elf Bar Lowit Starter Kit contains 1 Lowit Vape Device and 2 Elf Bar Pod Devices.
Best Lowit 5500 Flavours In 2023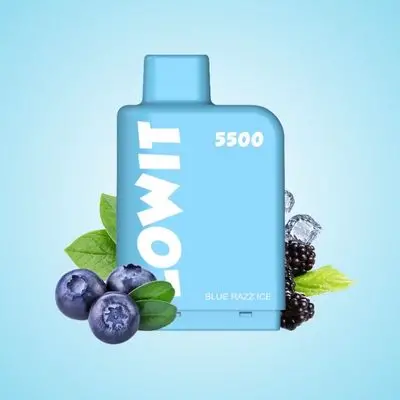 Blue Razz Ice
The tartness of the blueberries and raspberries provides an unrivalled refreshing sensation, and it is as if you can feel the juiciness and freshness of these fruits as you vape.
The addition of ice amplifies the fruity aroma and refreshes the palate.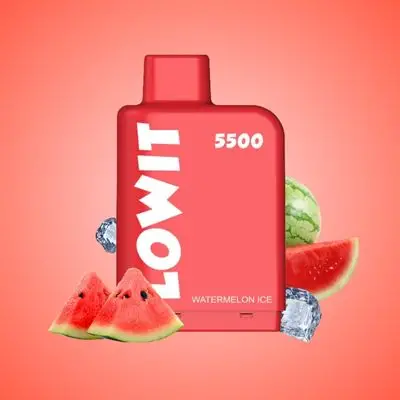 Watermelon Ice
The sweetness and richness of watermelon can be felt at the very beginning of the vaping.
At the same time, you will notice a pleasant coolness resulting from the added element of ice.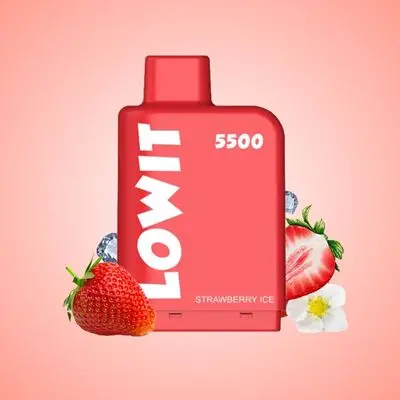 Strawberry Ice
The tartness of the strawberries comes through in the rich vapour, and the ice cubes make this flavour much more refreshing.
Vapers who normally enjoy strawberry juice will love this flavour!
Lowit 5500 Flavours At A Glance
| Flavour | Feature | Recommended Index |
| --- | --- | --- |
| Blue Razz Ice | Juicy, Refreshing | ⭐⭐⭐⭐⭐ |
| Watermelon Ice | Sweet, Fresh | ⭐⭐⭐⭐⭐ |
| Strawberry Ice | juicy, refreshing | ⭐⭐⭐⭐⭐ |
| Blueberry Ice | Juicy, Refreshing | ⭐⭐⭐⭐ |
| Cherry Grape Lemonade | Refreshing, tangy | ⭐⭐⭐⭐ |
| Grape | Refreshing, Tangy | ⭐⭐⭐⭐ |
| Juicy Peach | Juicy, Fresh | ⭐⭐⭐ |
| Kiwi Passion Fruit Guava | Creamy, tangy | ⭐⭐⭐⭐ |
| Mango Passion Fruit | Creamy, Tangy | ⭐⭐⭐⭐ |
| Mixed Berries | Juicy, Fruity | ⭐⭐⭐ |
| Strawberry Yogurt | Creamy, Sour-Sweet | ⭐⭐⭐ |
Top Flavours According To Our Team
In order to select the top Lowit 5500 flavours, our VapePenZone team also personally tried 11 flavours. Here are three flavours that we think are well worth trying: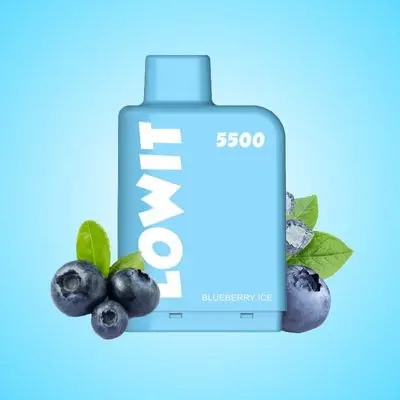 Blueberry Ice
The freshness of blue raspberries blended with the coolness of ice cubes is a must-have for vapers looking for a refreshing and fruity flavour!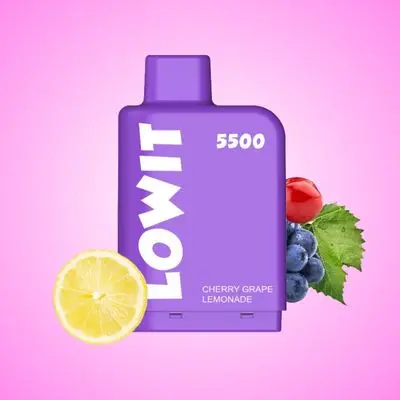 Cherry Grape Lemonade
Cherry Grape Lemonade flavour is simply a top-notch blend of mixed fruit flavours.
With just one puff, you can clearly feel the tartness and sweetness of the cherries and grapes.
Then, the lemonade element is simply irresistible for vapers looking for a tart and refreshing flavour.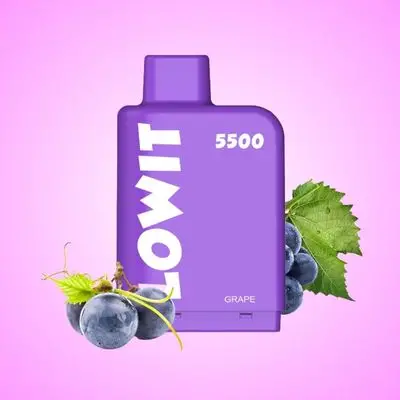 Grape
The grape flavour is tart and sweet, initially slightly acidic, then slightly sweet, and then you will find that this tartness and sweetness balance each other out.
It produces plenty of unique vapours with a strong grape aroma.
Customer Reviews
Lauren
Will keep buying more of Blue Razz Ice for sure. Favourite flavour.
Leo K
Watermelon Ice has a very strong and fresh watermelon scent!
Bret W
I love the tartness of the strawberry ice flavour!
How We Chose These Best Flavours?
These best Lowit 5500 flavours were arrived at after considering the number of flavour searches made by vapers, the VapePenZone team's personal vaping experience, and customer reviews.
We finally selected the best flavours presented above based on multiple examinations and investigations.
If you want to know more about Elf Bar Lowit, you can read the ElfBar Lowit review below for further assistance:
Where Can I Buy These Flavours?
You can buy these good-tasting ElfBar Puff flavours, Elf Bar Lowit Device and Elf Bar Pod Device at VapePenZone. 
We offer the most updated flavours and one year of free professional after-sales service.
Buy now and enjoy free shipping over $100. Welcome to shop with us.
Verdict
The mystery of the best Lowit 5500 flavours has been revealed, and I'm sure you have a better understanding of their flavour profiles.
These best flavours are for reference only, and there may be more and better flavours in the future.
However, if you now have Elf Bar flavours you're already excited about, you can't miss them!
FAQ
How much nicotine is in the Elf Bar Lowit 5500?
ELF BAR Lowit 5500 contains a nicotine content of 5% (mg/ml), a level commonly accessible to most vapers transitioning to vapes.
What is the most popular Elf Bar flavour?
How long does Elf Bar 5500 last?
ELF BAR Lowit 5500 offers an impressive 5500 puffs, providing users with approximately 14-17 days of vaping enjoyment.
How many puffs are in an elf bar?
The number of puffs in an Elf Bar depends on the specific model and design.
Elf Bar BC3000 – 3000 Puffs
Elf Bar Lowit 5500 – 5500 Puffs
Elf Bar TE6000 – 6000 Puffs
What is the difference between Elf Bar and ELFBAR Lowit?
The Elf Bar Lowit 5500 is part of the Elf Bar's lineup, featuring a massive 14ml of e-liquid and a 500mAh battery capacity, providing vapers with 5,500 puffs of vaping.