Quick Guide
Since its establishment, the HQD disposable vape has gradually become people's favourite. HQD Cuvie as one of the HQD Vape series, has launched a variety of models and flavours. Today, let's talk about the best HQD Cuvie Plus flavours in 2023. The specific contents are as follows:
Best Fruit Flavours
Best Ice Flavours
Best Mint Flavours
Best Candy Flavours
Best Non-Ice Flavours
If you want to know more about the best HQD Cuvie Plus flavours, please read along with me!
Introduction
HQD is one of many e-cigarette brands with many flavours. Over the years, it has continued to innovate and slowly explore more different e-cigarette flavours. Therefore, HQD can be regarded as a very strong competitor in the field of e-cigarettes.
Next, let's focus on the HQD Cuvie Plus from the HQD Cuvie series and explore its best flavours in 2023.
Specifications and Features of Cuvie Plus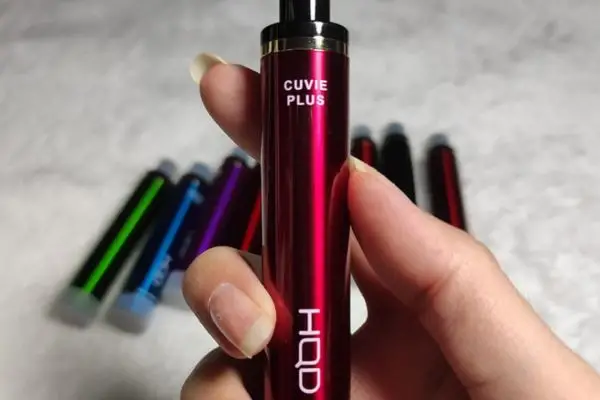 Specifications
E-liquid Capacity: 5ml
Nicotine Strength: 50mg (5%)
Battery Size: 950mAh
Puff Count: 1200 puffs
Flavours: 37+
Features
The HQD 1200 puff device has a pen-like shape. It's lightweight and small, making it convenient for people to carry outside.
The Cuvie Plus has more than 37+ flavours, ranging from fruit to candy.
The appearance of HQD Cuvie Plus is very gorgeous and fashionable. You can choose the colour for your vape based on your outfit, then you will certainly become very dazzling in the crowd.
Best HQD Cuvie Flavours in 2023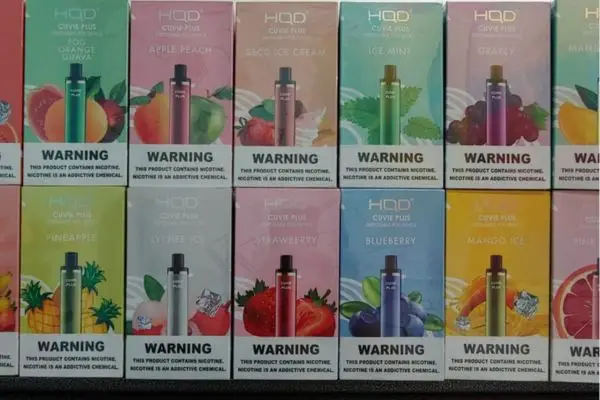 Which HQD Cuvie flavours should you choose when it comes to shopping for this vape brand for the first time? There are lots of options available, especially the Cuvie Plus Vape. It has more than 37 diverse flavours. According to the sales in HQD Australia, I've rounded up the best HQD Cuvie flavours in 2023.
Best Fruit Flavours
Blueberry Raspberry
The Blueberry Raspberry combines delicious blueberries with sour sweet raspberries and is covered with a layer of ice for the finish. This is a great combination for those enthusiasts who love the fruity flavour.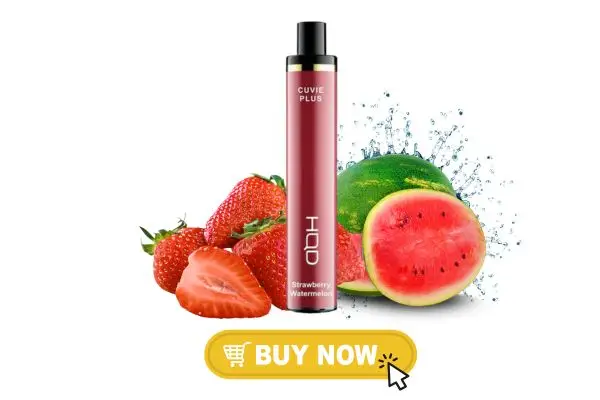 Strawberry Watermelon
The combination of watermelon and strawberry tantalizes the taste buds. Every time inhale, your mouth is wrapped in an intense fruit flavour with delicious strawberries and juicy watermelon. The air is also filled with a sweet taste.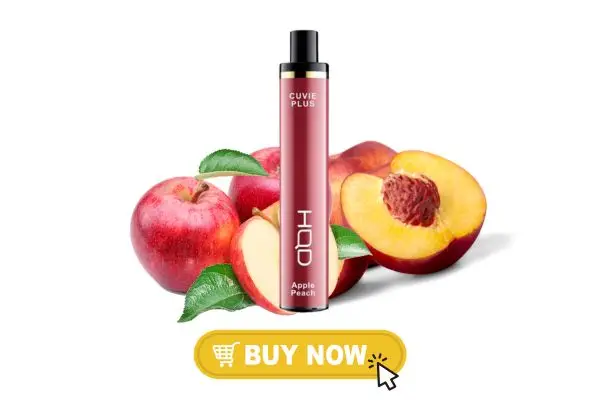 Apple Peach
Apple Peach combines sour and sweet apples with delicious peaches. The crisp apples and soft peaches give a rich taste. The fruit-flavoured fans must love it!
Best Ice Flavours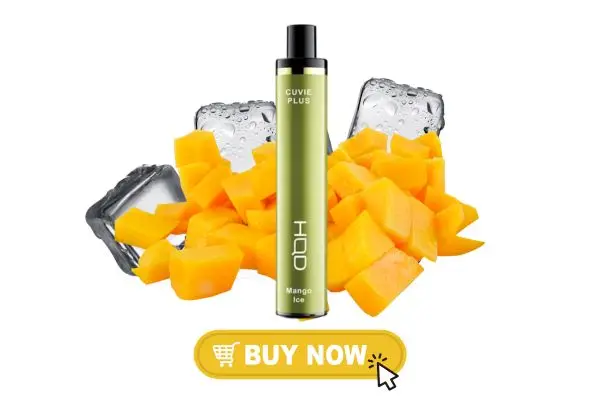 Mango Ice
If you like tropical-flavored e-cigarettes, then you will definitely like Mango Ice. Fresh and ripe mango with an icy finish doesn't get boring. In addition, the HQD Cuvie Plus has menthol added to keep you cool and calm at all times.
Pineapple Ice
When one thinks of tropical fruits, pineapple often comes to mind first. Pineapple Ice combines a slightly sour but juicy pineapple flavour with a cool, minty finish. It can make you in this hot summer, give you a refresh.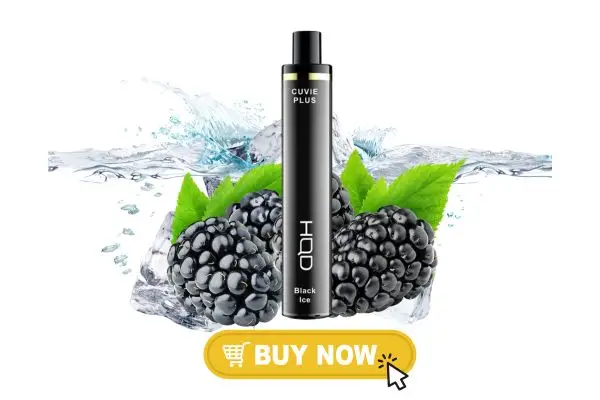 Black Ice
Black Ice is a combination of black raspberries and cooled ice, the overall taste is very smooth and delicious. The flavour is sweet and ends with a cool mint that will make your body feel a bit cool in this hot weather.
Best Mint Flavours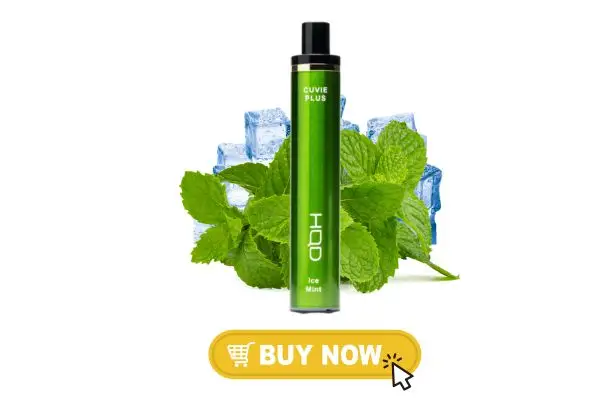 Ice Mint
Ice Mint is an excellent choice for those who prefer a menthol flavour. From beginning to end, your mouth is filled with a strong minty smell, so that your taste buds are instantly activated. When you take a full puff, you feel your body is instantly full of energy.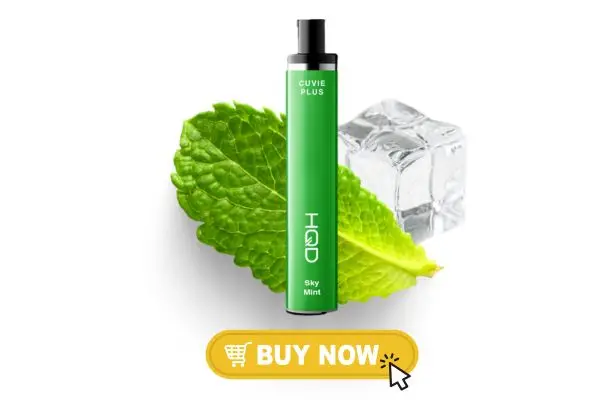 Sky Mint
Sky Mint is a refreshingly smooth flavour in the HQD 1200 puff range, highly recommended for those who prefer a sweeter or cooler mint taste. Sky Mint blends the crispness of mint with the smoothness of vanilla to make every mouthful you take satisfying.
Best Candy Flavours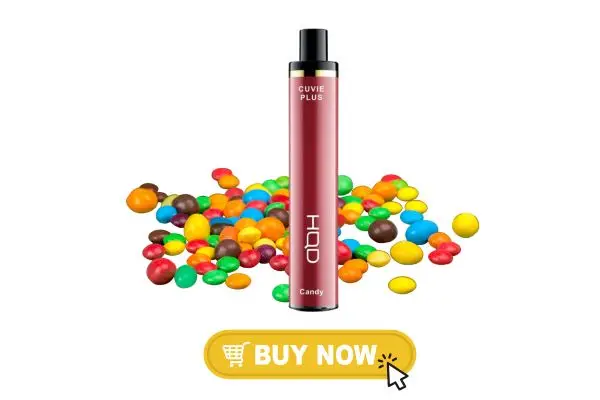 Candy
Candy is a classic hard candy flavour that is very sweet but balanced by a thin, cool finish. For those with a sweet tooth, this flavour is definitely not to be missed. You can taste the exploding candy taste with every bite, which is very satisfying.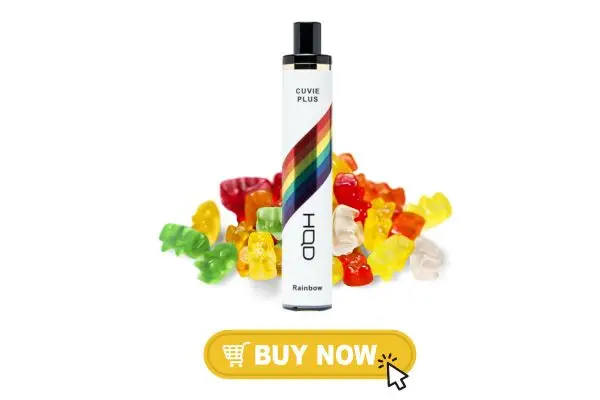 Rainbow
Rainbow is also a candy-flavoured vape. With each inhale, you can enjoy the rich fruit flavour. It combines fruit, candy and mint with a rainbow of flavours and is overwhelming, allowing you to enjoy the colourful vape experience to the full.
Best Non-Ice Flavours
Tobacco
The HQD Cuvie Plus tobacco-flavoured disposable vape is designed specifically for tobacco lovers. The smoothness of traditional tobacco and its rich flavour is really classic. It allows you to calm down in a fast time to enjoy the rich and real taste of tobacco so that the tired body can relax.
How do We Choose the Best HQD Cuvie Plus Flavours?
The HQD Cuvie Plus has so many flavour options, so how to choose the best HQD Cuvie Plus flavours? Here are some of my suggestions.
The first step you should take is to know yourself, such as your preferences or vaping habits. You can make a reference to choose the best HQD Cuvie Plus flavours.
Make your choice based on what kind of vaping experience you want to have. For example, some people want to experience the tobacco flavour, and others want to try fruit-flavoured e-cigarettes.
Another tip: You can also explore HQD Vapes flavours that you've never tried before. Maybe there's a surprise.
Verdict
Although there are a variety of flavour options, you still can find your best HQD Cuvie flavours in HQD Vapes Australia. There's got to be one you like, so just enjoy the pleasure that HQD 1200 puffs bring you.
FQA About The Best HQD Cuvie Plus Flavours
What is the best HQD Vape flavour?
Probably the Ice Mint or the Blueberry Raspberry, but the other HQD Vape flavours are also worth a try.
What is the strength of HQD Cuvie Plus nicotine?
The Cuvie Plus nicotine strength is 5% (50mg).
Yes, HQD is a Chinese brand and was launched in 2014 by the Chinese company Shenzhen HanQingDa Technology Co., Ltd.
What does Lychee Ice HQD taste like?
Lychee Ice blends with rosy tartness. When the HQD 1200 puffs vape is inhaled, the air is filled with soft sweet and cool mint.