Quick Guide
Vaping has recently become increasingly popular, with many enthusiasts seeking the best flavours. One vape brand, HQD Cuvie Air, stands out for its unique and delicious flavours. To help satisfy more users, we've compiled a list of the best HQD Cuvie Air flavours.
Black Ice
Grapey
Banana Ice
Frozen Choco
Sky Mint
This article will discuss the HQD 4000 puffs and its top five flavours to ensure every user has a satisfying vaping experience.
Introduction
In HQD Cuvie Air Australia, many people enjoy HQD Vape for their exceptional quality and wide range of flavours. HQD's commitment to innovation and flavour is evident in each carefully crafted vape flavour.
The 4000 puff HQD, part of the HQD Cuvie series, is a standout vape with 20 delightful flavours. To help you choose the great flavour, we've compiled a list of the 5 HQD Cuvie Air best flavors, highlighting the unique characteristics of each one.
Basic Information of HQD Vape 4000 Puffs
Features
Durable and stylish design
HQD 4000 is small enough to fit in your pocket or purse. It has a comfortable grip and comes in different colours to suit your style.
HQD 4000 puffs use ceramic and quartz to ensure pure vapour for a satisfying vaping experience.
The HQD Vape 4000 puffs has a rechargeable battery, easy Type-C charging, and a low battery indicator light.
4000 puff HQD offers a wide range of flavours to choose from. Whether fruity or minty, sour or sweet, you'll find it all in 4000 puff HQD!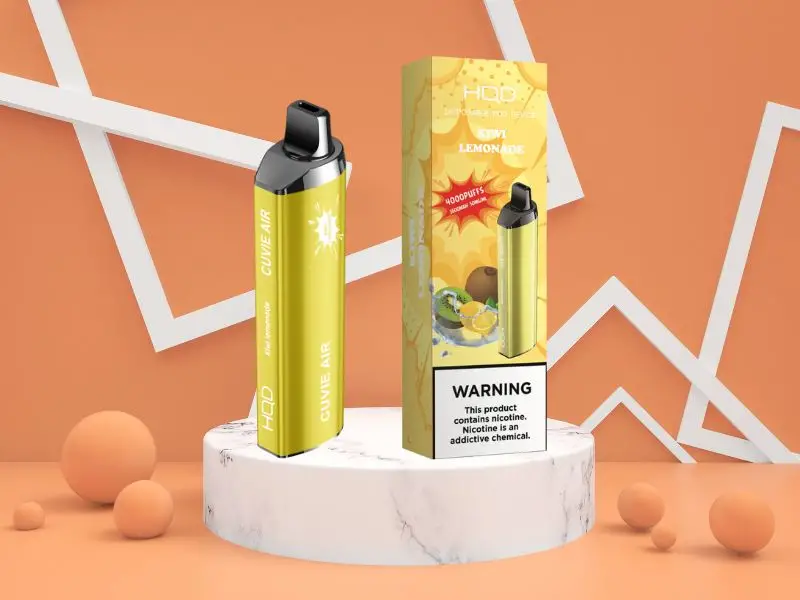 Specification
E-liquid Capacity: 12ml
Nicotine Strength: 50mg/ml
Puff Count: up to 4000 puffs
Battery: 1600mAh
Flavours: 20+
An Overview of HQD Cuvie Air Vape Flavors
Peach Ice
Sky Mint
Kiwi Lemon
Grapey
Gummies
Honeycrisp Apple
Blue Razz
Mint Chip
Black Ice
Strawberry Watermelon
Rainbow
Lychee Ice
Pineapple Ice
Strawberry Mango
Lush Ice
Blueberry Lemonade
Russian Cream
Frozen Choco
Banana Ice
Strawberry Coconut
5 Best HQD Cuvie Air Flavours Ranked
Based on customer feedback and Google searches, we've compiled a list of the most popular HQD 4000 flavors.
Black Ice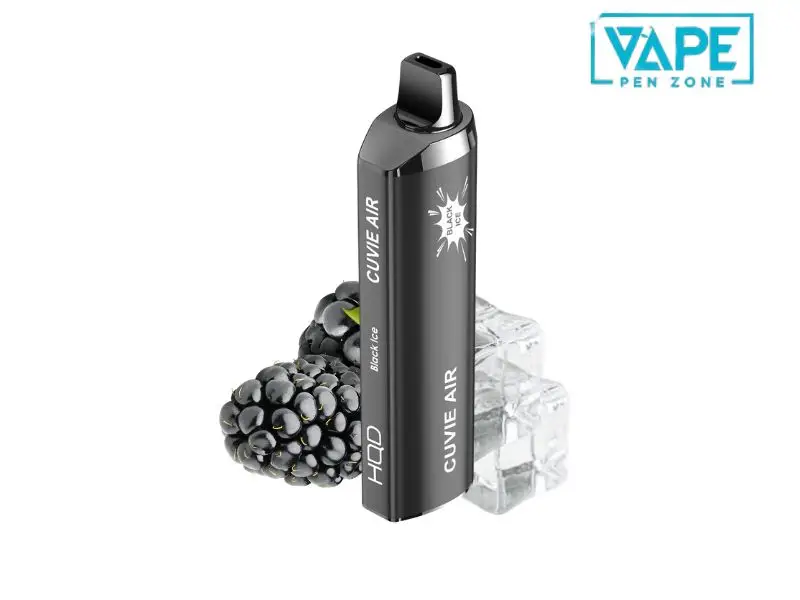 Experience the juicy sweetness of ripe blackberries blended with a cool menthol finish in Black Ice. Each puff leaves a refreshing sensation in your throat.
Grapey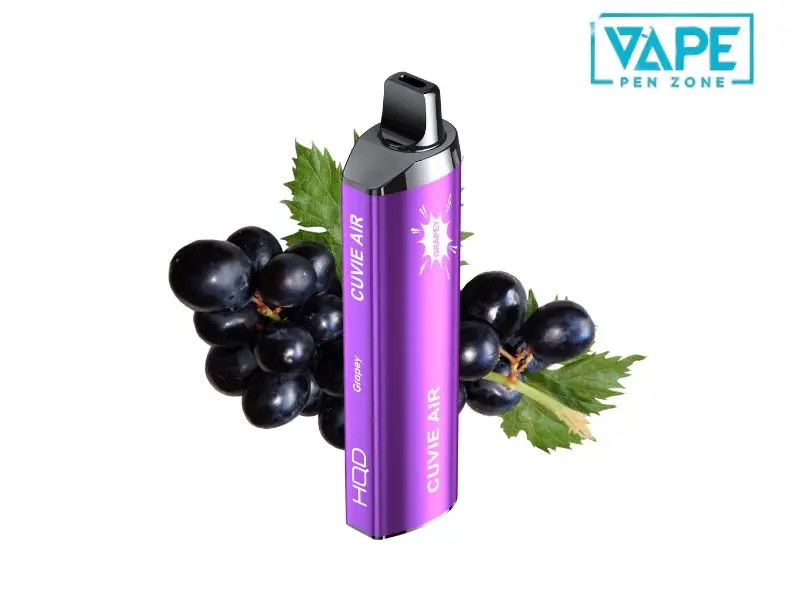 The Grapey is subtly sweet with an irresistible aroma. Each puff is filled with the lingering sweetness of ripe grapes.
Banana Ice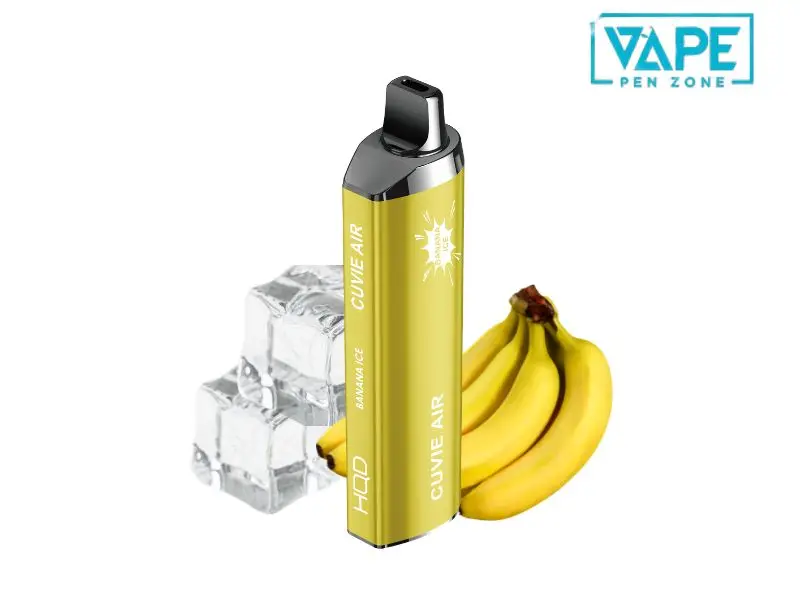 HQD Banana Ice 4000 – The banana's sweetness is complemented by a refreshing layer of ice, making it a delightful summer beverage. Its smooth puffs provide a satisfying vaping experience.
Frozen Choco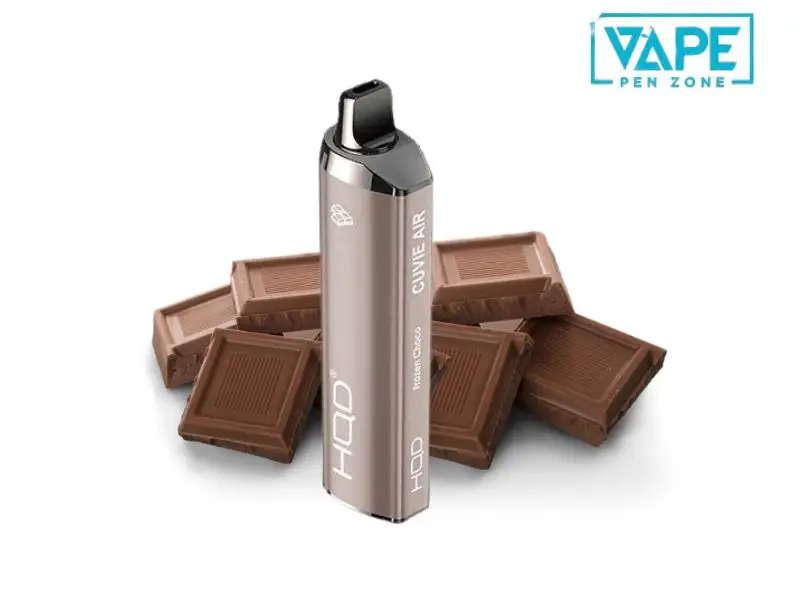 Indulge in the delicious flavour of Frozen Choco while vaping. You'll enjoy chocolate ice cream's silky and soft taste with every puff, perfectly for satisfying your sweet tooth cravings.
Sky Mint
Try Sky Mint for a revitalizing and sweet minty flavour that will tantalize your taste buds. Feel the cool mint explode in your mouth with every puff. Enjoy the delightful experience for yourself!
Tips to Enhance Your Vaping Experience
Prime your coil: Before using the HQD Vapes for the first time, prime the coils to avoid dry hits.
Store the device properly: Keep your vaping device cool and well-ventilated. Avoid placing it directly in the sunlight.
Use a quality e-liquid: Choosing the right e-liquid is crucial as it varies in flavour, vapour production, and throat hit.
Verdict
To wrap up, the 5 best HQD Cuvie Air flavours have received high user praise. Our team personally selected and formulated each flavour, so don't hesitate to try them out.
Choose your preferred flavour from the list above and discover the ultimate vaping experience in VapePenZone!
Related posts:
👉 Top 8 Best HQD Cuvie Bar Flavours List
👉 Best HQD Box Vape Flavours 2023
FAQ About 5 Best HQD Cuvie Air Flavours
What is the best Hqd device?
The best HQD disposable vape is the HQD Cuvie Plus. The device offers nearly 1200 puffs, enabling you to enjoy a full day of uninterrupted vaping pleasure. In addition, this vape also provides more than 50 flavours to choose from, which can meet the needs of more users.
What is the best flavour of Hqd XXL?
The most popular flavour of HQD Vape 4500 puffs is Blueberry Raspberry. Blueberry Raspberries combine ripe, delicious fruit with cool, crushed ice to create a unique vape flavour. With each puff, ripe blueberries and raspberries burst out with a rich juice that instantly fills your mouth.
What is the best Cuvie flavor?
Some of the best Cuvie flavours include Apple Peach, Mango Lychee, and Lychee Ice. These flavours are mixed with fruit aromas, and the fruit flavour is very strong. In addition, they all provide a strong throat hit, which meets our needs.
What does black ice Hqd taste like?
Black Ice combines luscious, ripe blackberries with a refreshing menthol touch, delivering a wonderfully fruity taste with every inhale, followed by a soothingly cool sensation in your throat with each exhale.