Introduction
Vape pod has become a popular e-cigarette in recent years, making more and more vapers begin to be curious about the pod vape. Therefore, vape pod juice first becomes the focus. Many vapers, whether experienced or new, wonder what vape pod juice is. Below, you'll see what it really means.
Definition of Vape Pod Juice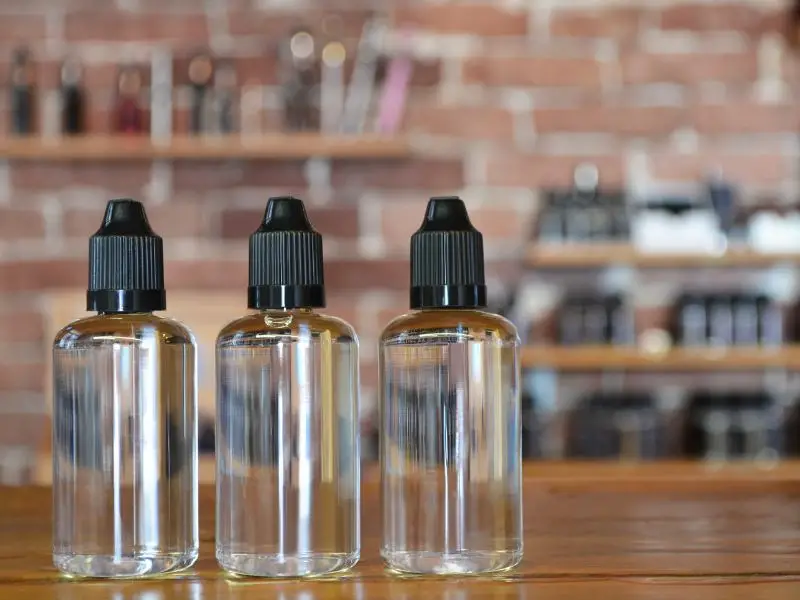 Before we get to know what vape pod juice is, first you should know the meaning of these two words. The first one is e-liquid, which is the liquid that goes inside e-cigarettes. It is also called vape juice or e-liquid.
The second one is the pod part, which refers to vape pods or pod vapes. Specifically, a pod vape is an e-cigarette that utilizes a detachable unit, known as a vape pod, which contains the e-liquid.
Thus, 'vape pod juice' refers to the e-liquid used specifically in vape pods.
The Ingredients of Vape Pod Juice
Vape pod juice is made from vegetable glycerine (VG), propylene glycol (PG), nicotine, and flavouring. Vegetable glycerine and propylene glycol are the main ingredients. They can greatly influence the flavours of the pod juice. Besides, vape pod juice uses nicotine salt juice that is extracted from natural nicotine, delivering a smooth inhale.
The Difference Between Pod Juice and Vape Juice
While 'pod juice' and 'vape juice' are terms often used interchangeably, there are differences to note. They both refer to the liquid used in electronic cigarettes, but there is a slight difference.
The primary distinction is that vape pod juice contains nicotine salts, tailored for pod systems. Not all e-cigarettes can accommodate nicotine salts, whereas general vape juice can be used in a broader range of devices.
Who Can't Use Vape Pod Juice?
Given the unique composition of vape pod juice, there are specific groups for whom its use is not recommended.
Minors
Women who are pregnant or breastfeeding
People who are allergic to an ingredient
Patients with cardiovascular or respiratory problems
People with diabetes
How to Choose Vape Pod Juice?
It's hard to say which flavour is the best because everyone's taste is different. Some people may want to try fruit flavours, others want to try menthol vapes. We suggest sampling various e-liquid flavours to determine which one suits your preference.
PG and VG are the base ingredients inside e-liquid. The PG/VG ratio has a huge influence on your vaping experience. If you want less vapour, intense flavour and a strong throat hit, you can choose high-PG vape pod juice. However, high-VG vape pod juice is suitable for those people who want more vapour and light throat hit.
There are different levels of nicotine content. On average, the range of nicotine strength is from 0mg/ml to 50mg/ml. Generally speaking, the higher the nicotine strength, the stronger the throat hit, but we suggest newcomers choose the low nicotine strength to start.
Verdict
By now, you should have a clear understanding of vape pod juice. Remember to differentiate between pod juice and general vape juice when making selections. Finally, when you choose vape pod juice, be sure to consider the flavour, PG/VG ratio and nicotine content. Good luck finding the best vape pod juice!
FAQ
What does pod mean on vape juice?
A vape pod is a type of vape that has a battery and a 'pod' instead of a vape tank. The pod holds the e-liquid and does the same job as the vape tank.
Can you refill a pod with juice?
If your pod is refillable, you're able to refill it yourself with the juice. If your pod is disposable, it means you cannot refill a pod with juice. The pod should be thrown away immediately when it runs out of e-juice.
Does pod juice have nicotine?
Yes, all the pod juice has nicotine.
Can you use regular e-juice in a pod?
Yes, open pod kits mean you can put just about whatever liquid you like in them.