Introduction
The vape coil is one of the key components of a vaping device. The type, material and size of coils you use have a lot to do with your vaping experience. So in the next, let's explore a new vape coil- the PnP coil.
What is a Vape PnP Coil?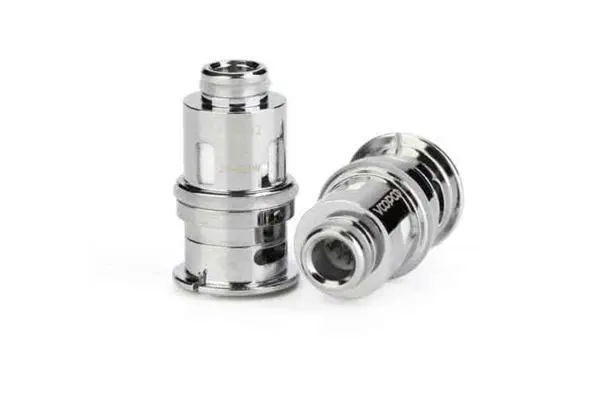 PnP coil is also called a push-and-pull coil, which is made by an e-cigarette company VOOPOO. It's designed for higher vaping performance and quick changes.
PnP coil also means that it can be inserted and removed within seconds, making it one of the easiest coils to use.
These coils are made from new materials to give you a more powerful output and also have a much longer lifespan, providing you with great airflow and a smooth vaping experience.
Features of PnP Coils
The upgraded PnP coils are a great innovation in coil technology. They have the following features:
Mesh Builds
Cross-Compatible
High VG & High PG E-Liquid Compatible
MTL & DTL Vaping
Types of Vape PnP Coils
PnP refers to a coil system manufactured by VooPoo and the PnP Coil is available in the following coil types and resistances.
PnP TW15 – 0.15Ω 55-70W (DL)
PnP VM6 – 0.15Ω 60-80W (DL)
PnP TW20 – 0.2Ω 40-55W (DL)
PnP VM5 – 0.2Ω 40-60W (DL)
PnP VM1 – 0.3Ω 32-40W (DL)
PnP TW30 – 0.3Ω 28-36W (DL/RDL)
PnP VM3 – 0.45Ω 25-35W (RDL)
PNP VM4 – 0.6Ω 20-28W (RDL)
PnP TM2 – 0.8Ω 12-18W (MLT)
PnP TR1 – 1.2Ω 10-15W (MTL)
PnP R1 – 0.8Ω 12-18W (MTL)
PnP R2 – 1Ω 10-15W (MTL)
PnP RBA – DIY (MTL/RDL)
PnP M2 – 0.6Ω 20-28W (RDL)
PnP TM1 – 0.6Ω 20-25W (MTL)
The Advantages of PnP Coils
Vape PnP coils are easy to use. You will have fewer problems installing the coil and fewer disconnections and poor connections.
The PnP coils are press-sealed with a silicone O-ring, they have better sealing and less leaking.
Whether you prefer DTL or MTL vaping, mesh or multi-wrapped, higher wattage or lower, the PnP coil series offers a full range of options for you.
With its mesh build, using PnP coils can enhance flavour and vapour production.
Maintenance and Lifespan of PnP Coils
PnP coils can last from 1-3 weeks based on how you use them, the humidity of the environment, and other internal and external factors.
Further tips: When the vapour has a burnt taste, it means that it's time to replace the coil. If you want to extend the lifespan of the PnP coils, you can clean your coils regularly, which minimises the possibility of such residue forming.
Verdict
In a word, PnP coils are convenient for both experienced and first-time vapers. They can provide you with a large vapour production and premium flavour. Now if you're trying to decide which coil to buy, PnP coils are a good option.
FAQ about Vape PnP Coil
Which PnP coils are the best?
A 0.6-ohm PnP coil is the best and can provide you with the best flavour, but a 1.2-ohm coil is more suitable for those who are using a high PG E-liquid.
PnP coils are manufactured by VooPoo, and specifically designed for Voopoo vape devices such as the Drag X and Drag S vape kits.
Why do PnP coils burn so fast?
When you are chain vaping, the coil will get hot and start to burn.
Are all PnP coils the same?
No, there are a lot of coil options, such as the types and resistances.