Introduction
Pod system vapes, or pod mods or pod devices, have recently gained significant popularity as a portable and user-friendly alternative to traditional e-cigarettes.
This article provides a comprehensive and popular science overview of pod system vapes, their advantages, safety considerations, and more.
Definition of Pod System Vapes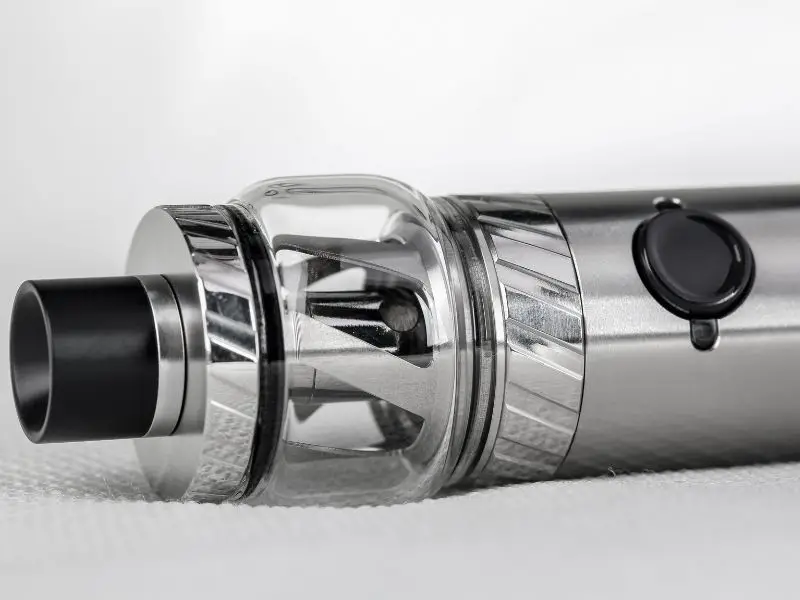 A pod system vape, often referred to simply as a "pod vape" or "pod system," is a type of electronic cigarette (e-cigarette) designed for vaping.
It is known for its compact and user-friendly design, making it a popular choice for both beginners and experienced vapers.
Anatomy of a Pod System Vape
Pod system vapes consist of several key components:
Battery: The device's power source, which can be rechargeable or disposable.
Pod Cartridge: A refillable or pre-filled container that holds e-liquid.
Atomizer: The heating element responsible for vaporizing the e-liquid.
Key Features
E-cigarette experts emphasize the following key features that define pod system vapes:
The heart of the pod system lies in its pod, a small, cartridge-like container that houses the e-liquid and a coil. The pod securely attaches to the battery component, streamlining the vaping process.
Disposable or Refillable Pods
Pod systems offer flexibility with options for both disposable and refillable pods.
Disposable pods are convenient but may generate more waste, while refillable pods provide a sustainable and cost-effective solution.
Nicotine Salt Compatibility
Many pod systems are engineered to work seamlessly with nicotine salt e-liquids, providing a smoother and more satisfying nicotine delivery.
This feature is particularly favoured by users seeking a cigarette-like experience.
Automatic or Manual Activation
Some pod systems are equipped with automatic draw activation, which inhalation activates.
Others feature a manual button for user-initiated activation. The choice depends on individual preferences.
Advantages of Pod System Vapes
Pod system vapes offer several advantages, including:
Portability and Convenience: Their small size and lightweight design make them easy to carry.
Simplicity of Use: Minimal settings and buttons make pod systems user-friendly.
Reduced Maintenance: Fewer parts to clean and maintain compared to traditional vapes.
Enhanced Nicotine Salt Liquids: Pod systems are well-suited for nicotine salt e-liquids, which deliver a smoother throat hit.
Safety Considerations
Respiratory Health: Some studies suggest inhaling vaporized e-liquids may irritate the respiratory tract, leading to coughing and shortness of breath.
Long-term Effects: Vaping's long-term health effects are still being studied, but inhaling foreign substances into the lungs can be risky, so caution is advised.
Choosing the Right Pod System
Knowing the nicotine levels in e-liquids is crucial. High nicotine levels can cause addiction and health problems. Choose lower or nicotine-free e-liquids if you're not trying to quit smoking.
When purchasing e-liquids, check the label for food-grade ingredients. Avoid any products with questionable additives or contaminants.
Choose reputable brands and products to ensure safety. Cheap, poorly made pod systems may have quality control issues that could lead to safety concerns.
Pod system vapes should have safety features such as overcharge and short-circuit protection. Users must be educated on proper battery handling and storage.
How to Use a Pod System Vape?
Charge the Battery: If your pod system vape has a rechargeable battery, start charging it fully using the provided charger. Ensure the battery is adequately charged to avoid interruptions while vaping.
Insert the Pod Cartridge: Most pod systems have a magnetic or click-in system for attaching the pod cartridge to the battery. Gently insert the pod into the designated slot until it clicks or securely attaches.
Power On: Some pod systems have an on/off button, while others activate automatically when you inhale. Check the user manual to understand how your specific device powers on.
Verdict
In summary, a pod system vape is a compact, user-friendly vaping device designed for convenience and portability.
These devices utilize pre-filled or refillable pods containing e-liquid, making them accessible to both beginners and experienced vapers.
FAQ About What is Pod System Vape
Is a pod system better than a vape?
A pod system is lighter and smaller than other vaping devices. It can be put in your purse and bags.
Pod system vapes generally have better device performance and battery life than disposable vapes.
Pod system vapes have less impact on the environment. Vape pods are refillable and produce less waste than disposable vapes.
What is the difference between a vape pen and a pod?
Vapour Production: Vape pens produce more vapour than pods.
Design: Vape pens typically have a cylindrical shape, while pod systems are compact and have a flatter, more rectangular or square shape.
E-Liquid Delivery: Vape pens typically use refillable tanks or cartridges that you can fill with the e-liquid of your choice, while pod systems primarily use pre-filled or refillable pods.
Is pod better than smoke?
Many studies show that pod vapes are less harmful than smoking because e-cigarettes do not contain cancer-causing tobacco. Most of the toxic chemicals are found in cigarettes.
Why do people use vape pods?
There are the most notable reasons why vape pods are so popular:
They are straightforward to use.
They are convenient to carry around.
They are affordable to purchase.