*Versions with and without logo are shipped randomly
RELX Infinity Compatible Starter Kit
You asked and we heard! Now we have has released the compatible starter kit for RELX Infinity with high performance and low price. As a professional vape supplier, we also proudly offer you high-quality compatible pods with free shipping and a warranty. Most of our products are high-effective and more flavours for choosing from!
100% Compatible For RELX Infinity Vape
Package Content
1 x  RELX Infinity compatible device
1 x  Type C charger
1 x  Silver lanyard for the pod system
Specifications
Warranty
Thank you for your interest in the products and services of Vapepenzone. The warranty only applies to the products purchased from this site.
What does the warranty cover?
This Limited Warranty covers any defects in material or workmanship under normal use during the Warranty Period.
Within 30 days from the purchase, Vapepenzone will help you identify the damage of your product and directly replace it with a new one for free.
After 30 days, we will help you contact the partner brand for free repair or replacement of the product or product parts that have been proven to be defective due to improper materials or workmanship under normal use and maintenance. However, the relevant shipping costs incurred by the return and exchange of more than 30 days shall be borne by consumers.
How long does the coverage last?
If the product purchased from Vapepenzone is damaged under normal use, the replacement period is 30 days from the date of purchase, and the warranty period is 1 year.
Since it needs to be sent back to the brand's manufacturer for repair before send back to you, it may take about 1 month during this period.
What does this limited warranty not cover?
This limited warranty does not cover any problems caused by the following reasons:
The product was not purchased in this store
Condition, failure, or damage not caused by defects in materials or workmanship
If you have purchased a device from Vapepenzone but did not purchase the pods, then we will not be responsible for the device.
What do you have to do?
To obtain warranty service, you must first contact us to determine the problem and the best solution for you. Please follow the instructions to return the damaged product to our after-sales service center. We will confirm the damage and report it to the manufacturer.
Returns
We want you to be happy with your purchase and we apologize if it is not. For whatever reason that you are not satisfied, we would be most happy to provide exchanges and returns for all items purchased from us if the following conditions are met :
Your purchase is within 30 days
All items must be in their original packaging with product tags intact
All items must be unworn, unused, and in their original condition
Originals receipts would need to be included
All items would need to be purchased from Vapepenzone
If any of the products received is deemed defective or a wrong shipment, Vapepenzone will bear the cost of shipping. Read more about Refund Policy.
How To Use RELX Infinity Compatible Vape?
Prepare the device and RELX Infinity compatible pods
Attach the pod to the device
Inhale and exhale slowly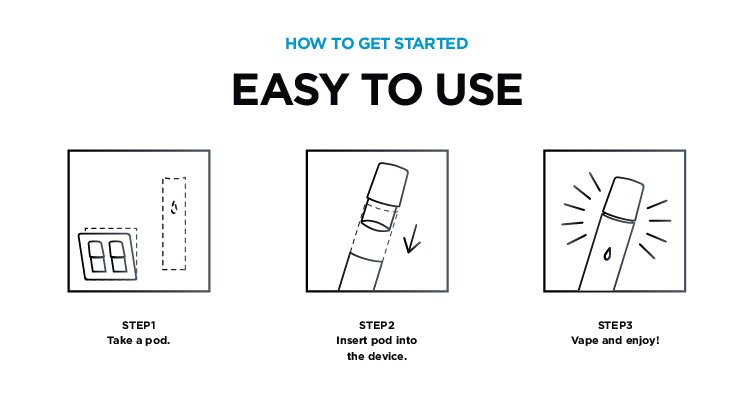 Differences Compared To RELX Infinity Vape
Longer duration of vibration
Heavier weight
Tighter draw with RELX pod pro, looser draw with RELX Infinity compatible pods