Vaporesso Xros and Uwell Caliburn, which is better?
The release of the Uwell Caliburn set a bar that every pod system released afterward had to meet. Even over a year after its initial release, the Caliburn managed to maintain the top spot for a compact pod system. But the Caliburn didn't come without its flows, the battery life left much to be desired. And we noticed the quality control on the pods started going downhill in recent months. but many users gladly accepted the trade-off for the performance of the device. Countless devices tried to overtake the Caliburn but Uwelltimately fell short…until now!
Today we're going to be reviewing the Vaporesso Xros, and try to compare the Uwell Caliburn vs Vaporesso Xros. Xros is looking to take the top spot for pod systems on the market, and I think Vaporesso may have done it.
Related:
UWELL Caliburn AK2 Review: Back To OG KOKO?
The Perfect Caliburn Vape In 2021: Caliburn Koko Or Koko Prime?
Caliburn A2 Review: Best Vape For 2022?
Uwell Caliburn G Pod Kit Review – Caliburn vs Caliburn G
Vaporesso Xros Review: Upgraded Device With Adjustable Airflow
DESIGN
There's no denying that the Xros had some inspiration in the design department. Looking at it next to the Caliburn, it's slightly bigger with a more rectangular design. You have the same button and status light setup, the same spot for a USB port, and even the same logo placement on the front of the device. So it's pretty obvious here as to what they're trying to compete with. However, there is some very welcomed additions and improvements with the Vaporesso Xros.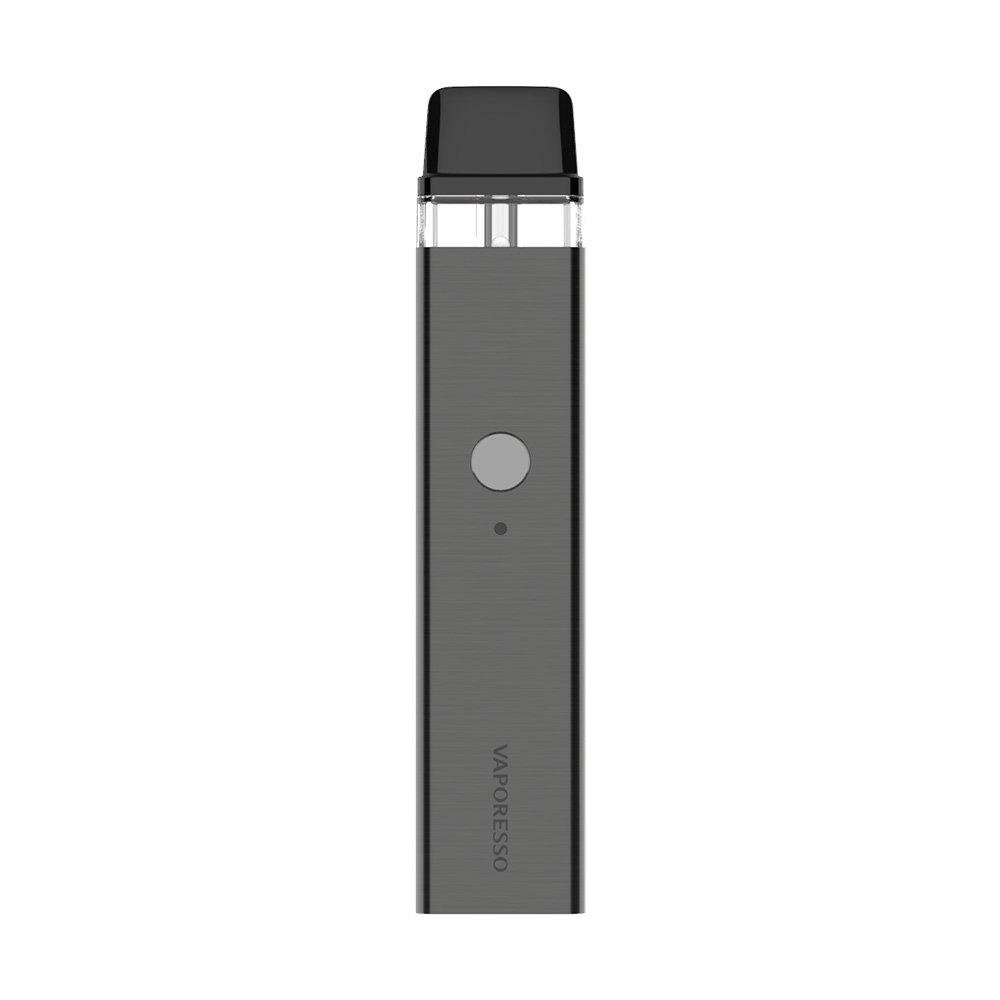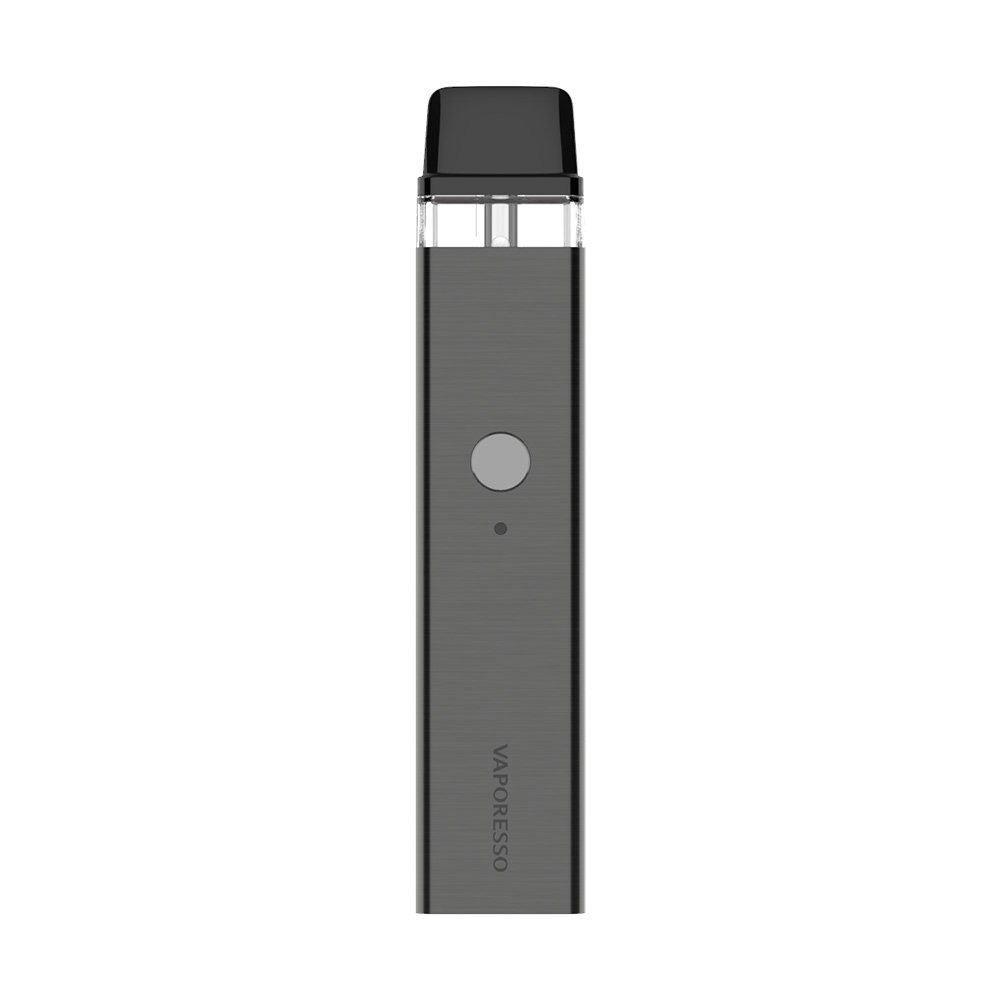 For starters, the USB port on the bottom that we just talked about is utilizing a USB-c port rather than the micro USB port on the Caliburn. Now that USB-c port is used to charge up the peppy 800 milliamp-hour battery, which may not seem like much but is still an upgrade from the 520 milliamp-hour on the Caliburn.
If we look on the back of the device, it will reveal probably one of my favourite features on the Xros – and that is adjustable airflow. I feel like this was a crucial feature missing on the Caliburn as many people found the draw too loose for their liking. But with the Xros, you have control over that.
Also taking a look at the two-millimetre pod up top, you have a clear e-liquid window to see your e-liquid levels. So gone are the day of needing to take your pod fully out to check to see how much e-liquid you have. Filling up your pod is done by removing the top cap again, very similar to the Caliburn. But instead of open fill ports, you now have a fill port with a valve-like gasket to prevent excess e-liquid from your bottle. While we're on the topic of pods, you will have a 1.2 ohm and a 0.8-ohm pod to choose from, both of which have that gasket fill port. And interestingly enough the lower resistance pod features a red base, just like the Caliburn. So I think it's pretty safe to say that this was designed with the caliburn in mind.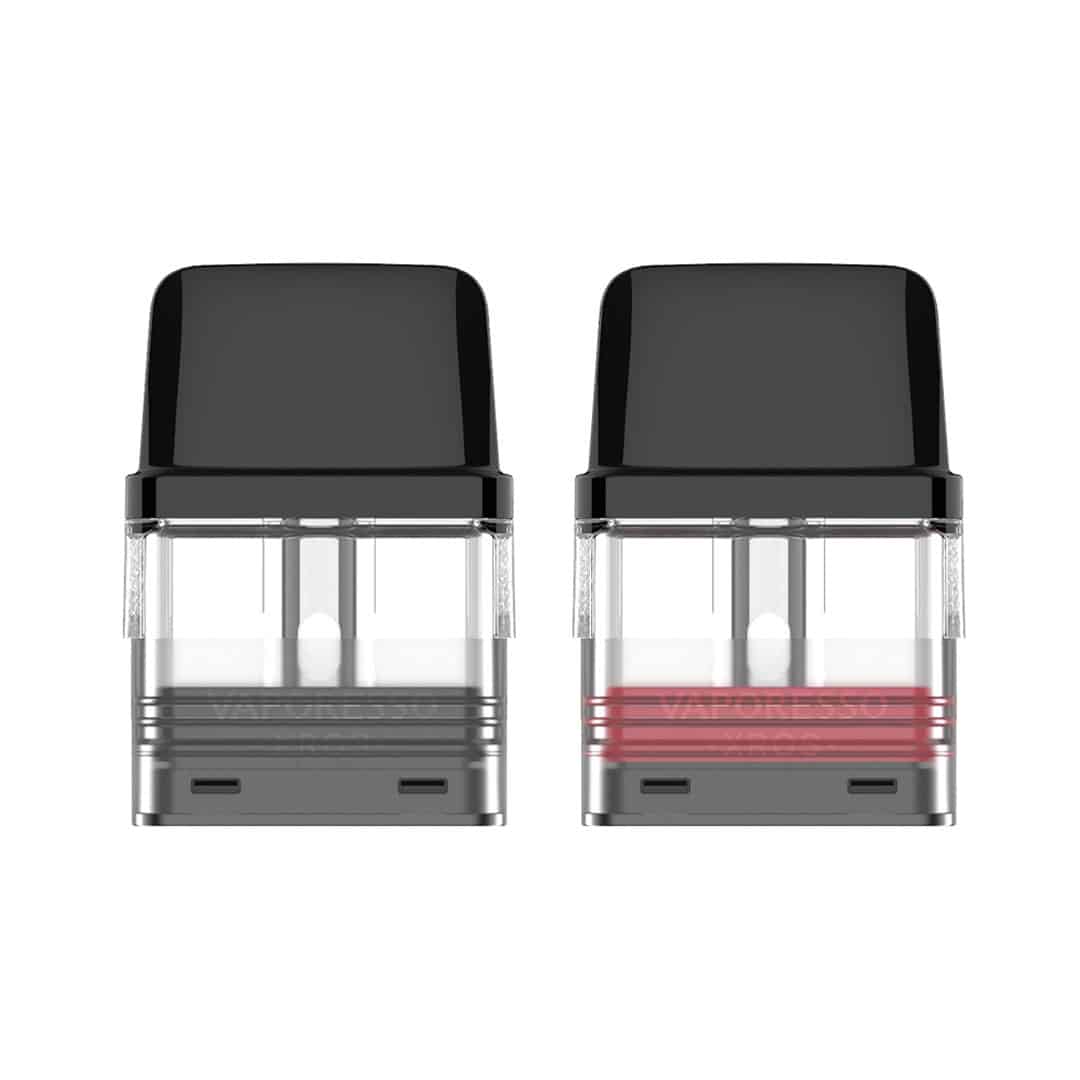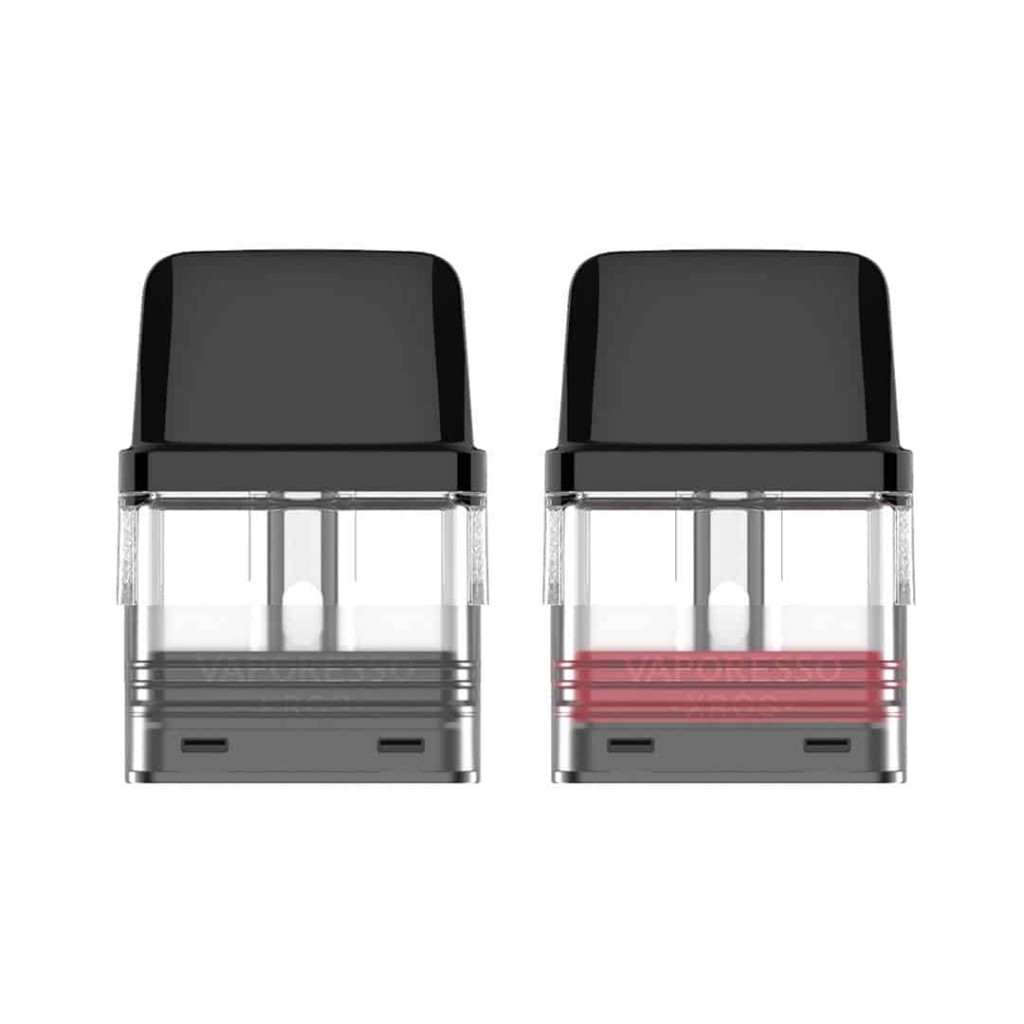 PERFORMANCE
Out of the box, the Xros comes pre-installed with a 0.8-ohm pod wide. Open the airflow on the 0.8-ohm pod is quite airy for a pod system. Now it's no sub-ohm tank, but it's enough for a restricted direct along with hit. While you can get a restricted direct along hit with the Vaporesso Xros, I feel like this was designed with mouth to lung users in mind. for my taste, I enjoy the device fully closed off for a mouth-to-lung hit. Fully closed off – it is noticeably tighter than the Caliburn, but not cave fun closed off tight.
Flavour and vapour on the 0.8-ohm pod are fantastic, noticeably more than the Caliburn and even with the new CoCo pods. Now I'd have to say this is probably due to the lower resistance in the pods.
But it's pretty easy to accidentally block off your airflow. Now this all depends on how you hold the device yourself, but if I have my thumb on the fire button, which leaves my index finger always covering the airflow hole, and that was slightly annoying.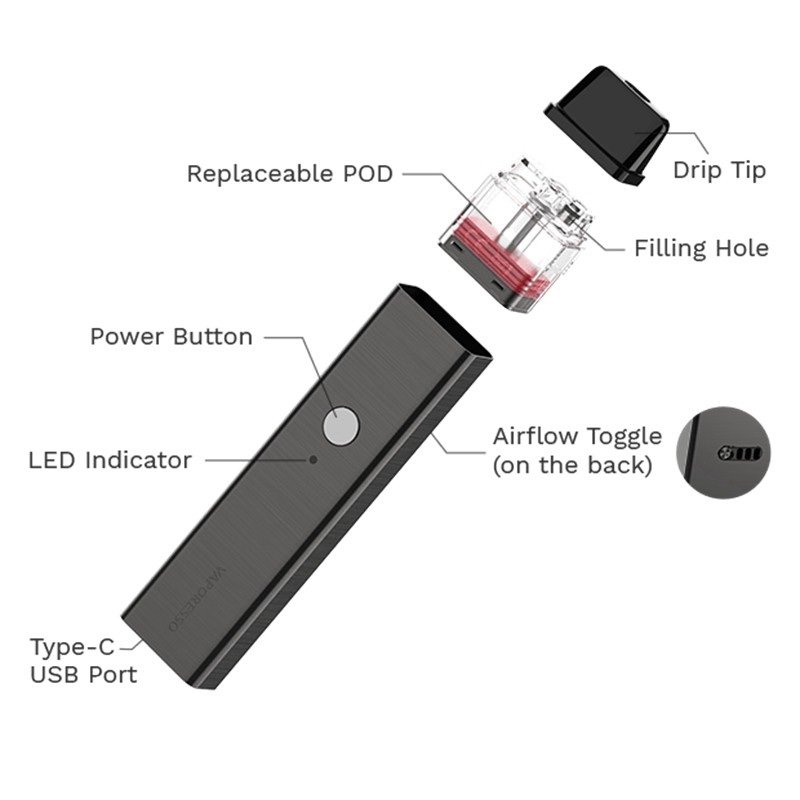 After using the 0.8-ohm pod, I popped in the 1.2-ohm pod, and it's right up there for flavour, but I prefer the warmer hit on the 0.8 ohms. The 1.2-ohm pod will give a slightly more restricted airflow. But I enjoyed the 0.8-ohm pod fully closed off best. But the joy of the Xros is that you can adjust for that depending on your needs thanks to the airflow control.
The draw activator on the device also works quite well with no issues of misfiring. So far I've run about 20 millilitres of e-liquid through the 0.8-ohm pod, and 15 through the 1.2-ohm pod, and both are going strong without any leaks.
Now one thing that I notice and this especially applies to the 0.8-ohm pod is that they go through e-liquid rather quickly. Now again this is probably due to the lower resistance on these pods in comparison to the Caliburn, but it's something to mention.
Conclusion
So if you decide to pick one of these devices up as a daily driver, um… definitely bring an extra bottle of e-liquid with you. I think Vaporesso hit it out of the park with this one. They did something that many others somehow failed to do, however, I feel like it's because they approach this task differently. Many companies saw the success of the Caliburn and decided to make their version of the Caliburn and utilizing similar specs, design, etc. However, instead of creating another Caliburn, Vaporesso decided to analyze what needed improvement and kept what people loved. And I'll be honest this almost feels like a successor to the Caliburn, and almost like a Caliburn 2.0.
So if you're currently using a Caliburn, and you're looking for a bit more oomph, then I highly recommend picking up the Xros. As another thing they share is the price. Both the Caliburn and the Vaporesso Xros are available on our website, which I think is a steal and it's also a best price.
Before we end off, I wanted to ask what's your opinion on this device? Would you pick one up for yourself? Do you want to know more about vaporesso vs uwell? Do you want to know xros 2 vs caliburn g2? Let me know by leaving a comment in the comment section down below!

People Also Ask
Relx Vs Caliburn
If you're looking for a new pod mod, you may be wondering whether to go with the Relx or the Uwell Caliburn. Both are great options, but there are some key differences to consider.
1. Weight: The Relx is larger and heavier than the Uwell Caliburn, so it may not be as comfortable to carry around. The Caliburn is lighter and more compact, making it easier to carry around on the go.
2. Range: The Relx has a longer battery life and higher wattage output, so it's better suited for heavy smokers. The Uwell Caliburn has a built-in USB charger, so you don't need to carry around an external charger, which is very convenient.
3. Cost-effectiveness: Relx and Uwell Caliburn are both replaceable e-cigarette oil to reuse the device for a cost-saving purpose, but Uwell Caliburn has more self-assembly options. You can completely customize your e-cigarette according to your preferences.
Seeing this, you know exactly which e-cigarette to choose, and I hope you can buy the best value for money!