Quick Guide
The much-awaited Elf Bar 3000 review is finally here! As a seasoned vaper with years of experience, I am here to provide you with a thorough and unbiased evaluation of this product.
There are three key aspects you need to know about this vape, as outlined below:
Basic Information
Key Features
Flavours
Is the ElfBar 3000 the right fit for you? Is it worth buying? Let's dive in and uncover the truth!
Introduction
As a renowned vape brand, Elf Bar BC3000 offers a range of vape series. Among them, the Elf Bar 3000 stands out for its consistent flavour and performance, providing a delightful experience from the first puff to the last.
But does the Elf Bars live up to its reputation? This article will reveal the answer for you!
Elf Bar 3000 Review: Basic Information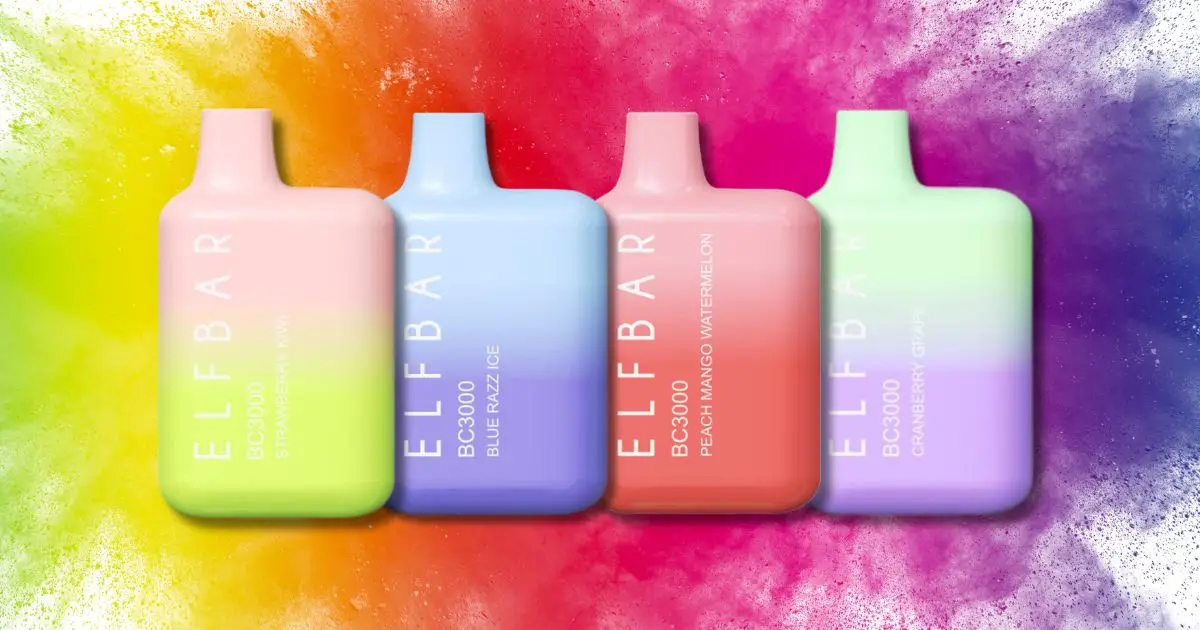 Appearance design
The ElfBar BC3000 boasts an elegant appearance resembling a miniature wine pot and a gradient-coloured shell design that irresistibly draws your attention.
Even more clever is that these gradient colours aren't just for aesthetics – they correspond to the Elf Bar flavours profile it represent.
Upon closer inspection, you'll notice that Every edge of the vape is meticulously smoothed and refined for a smooth finish.
It ensures a seamless fit within the palm of your hand, which is impeccably ergonomic. From its external appearance, it's reminiscent of a fashionable work of art.
Specification
Size: 69mm*41mm*19mm
Nicotine Strength: 5%
Battery Capacity: 650mAh
E-liquid Capacity: 10ml
Puffs: 3000
Flavour:15+
Pros and Cons
POSITIVES
Ergonomic design

Wide range of flavours

Rechargeable

Consistent flavour

Compact and lightweight
NEGATIVES
Some Elf Bar 3000 flavours might be overly sweet
The Elf Bar BC3000 price comes at an affordable level, currently only requiring $29.98 to bring this high-performance disposable vape home!
Elf Bar 3000 Review: Key Features
Dual coil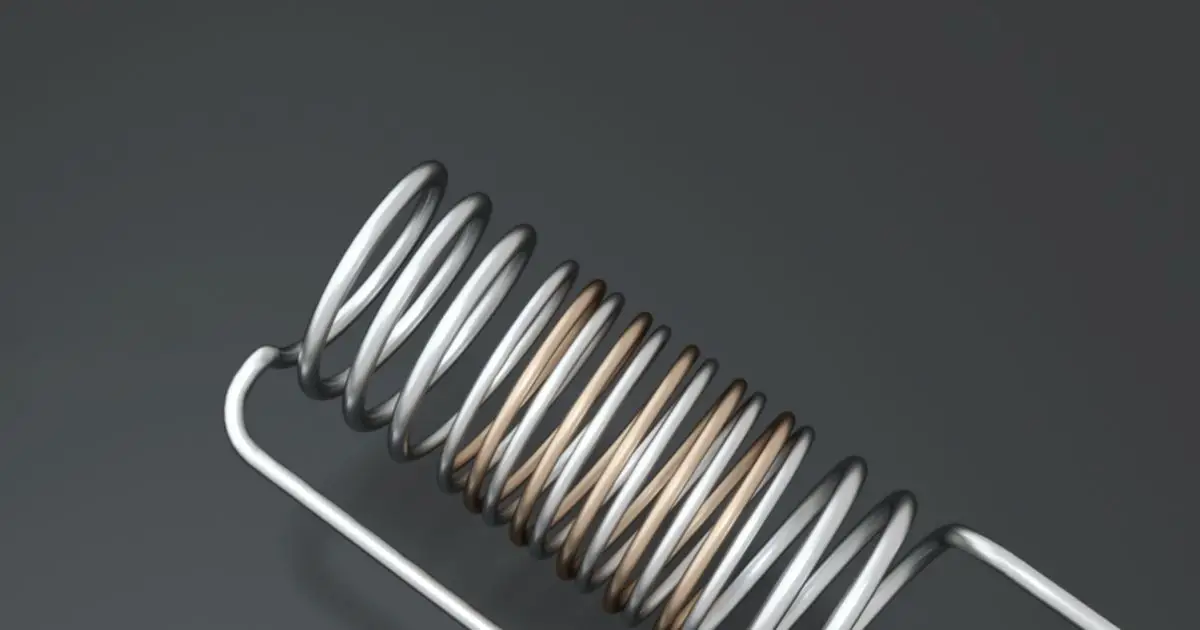 The dual coil configuration in the BC3000 means it has two separate heating wires inside.
In other words, compared to the single coil setup, the dual coil of Elf Bar 3000 puff can increase the heating surface area and efficiency, often resulting in more vapour production.
Combined with its stable voltage output, this ensures a satisfying flavour experience that remains consistent from the first puff to the last
The dual coil of ElfBar BC3000 is precisely why it delivers a full-bodied and rich flavour experience.
Rechargeability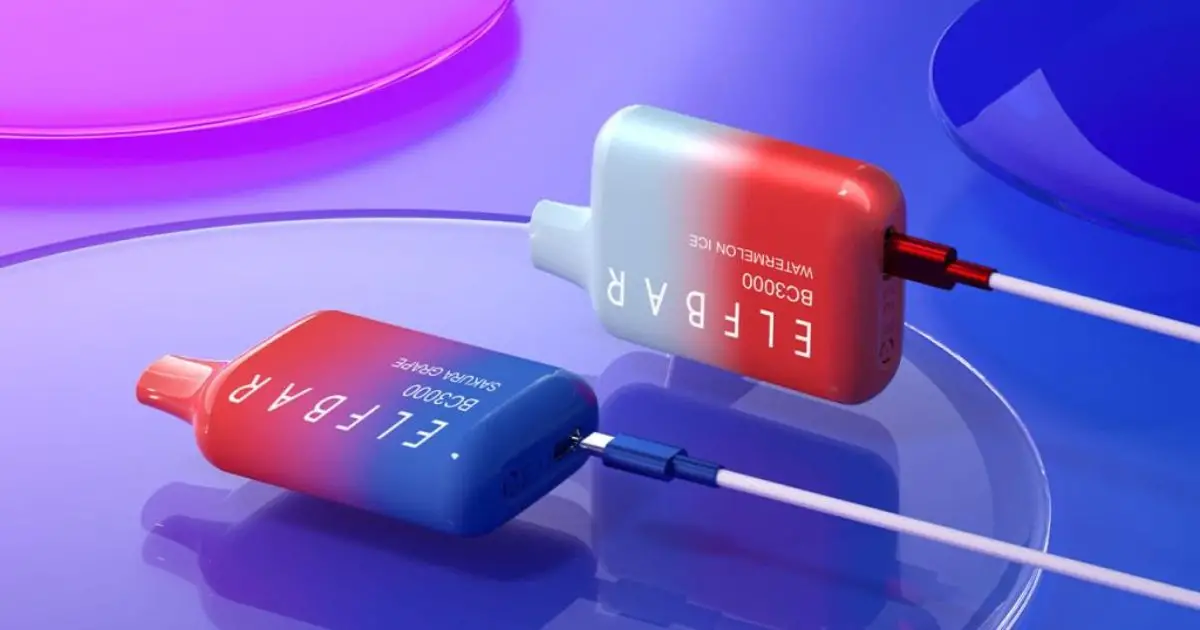 The rechargeable feature of the Elf Bar 3000 puffs is one of its most prominent attributes.
When the vape's battery is depleted, vapers can easily recharge it using a Type-C charging cable, ensuring no drop of the 10ml vape juice goes to waste.
Elf Bar 3000 Review: Flavours
Elf Bar 3000 rechargeable offers an array of over 15 flavours, and I'll now introduce the Elf Bar 3000 best flavour for your consideration.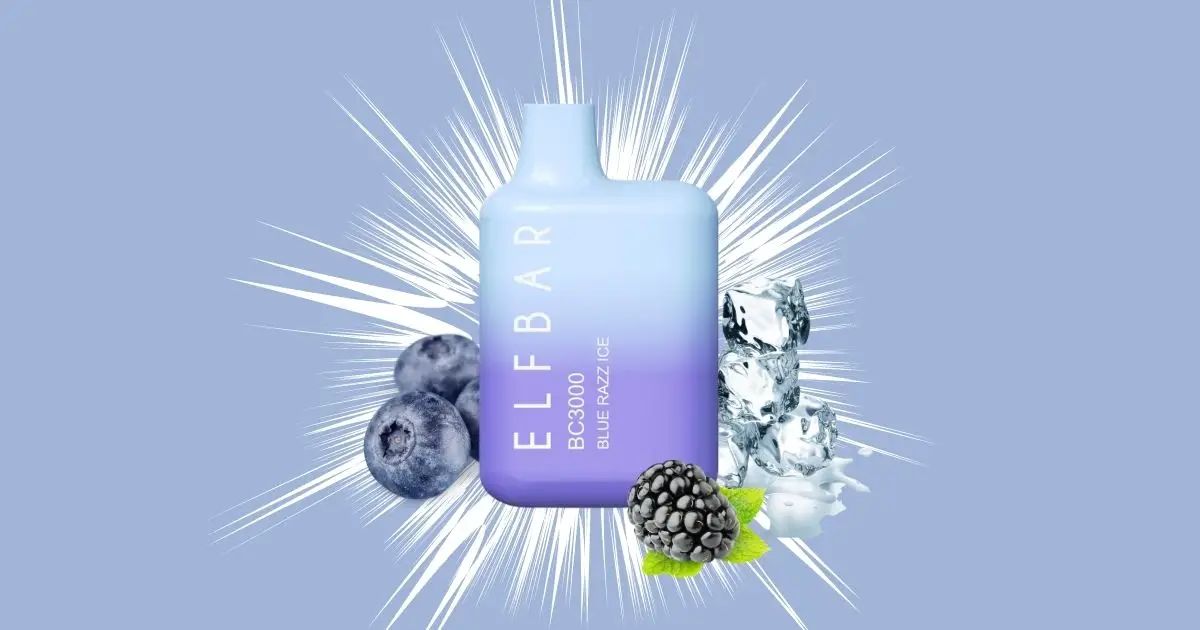 Blue Razz Ice
This flavour bursts with the sweetness of blueberries and raspberries as if savouring the juice of fresh fruits. The flavour masterfully blends the fruity sweetness with a chilling frostiness, delivering a delightful gustatory adventure.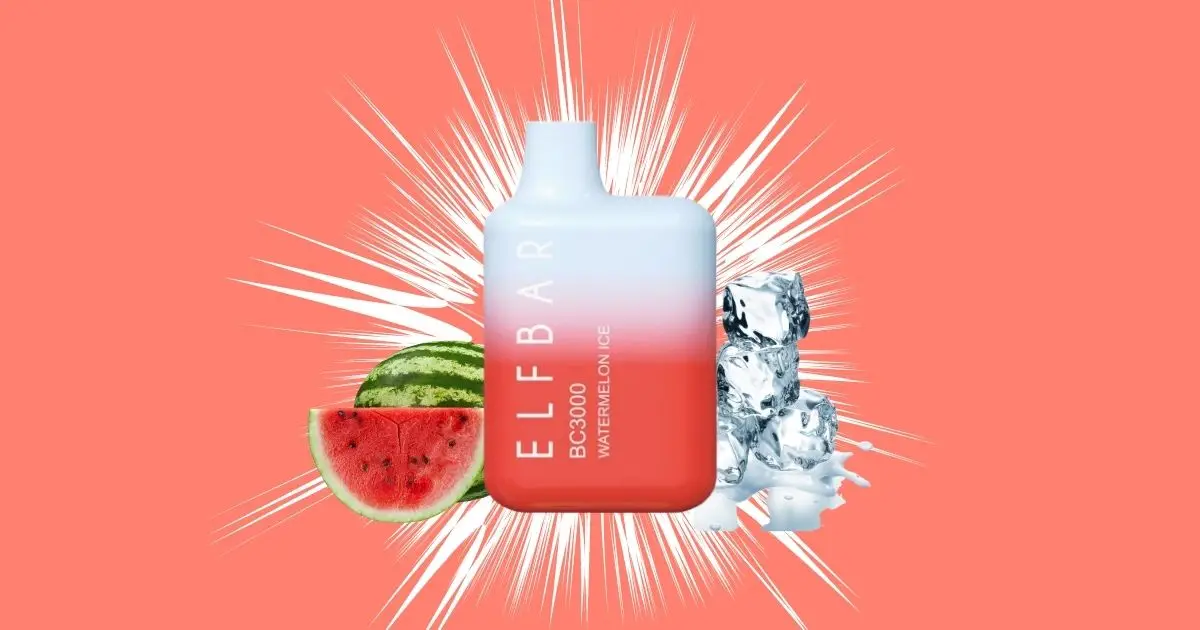 Watermelon Ice
When you take a puff, it's like biting into a fresh watermelon, filling your mouth with the sweetness and juiciness of the fruit.
As you inhale, the coolness of ice greets you, just like savouring a chilled watermelon.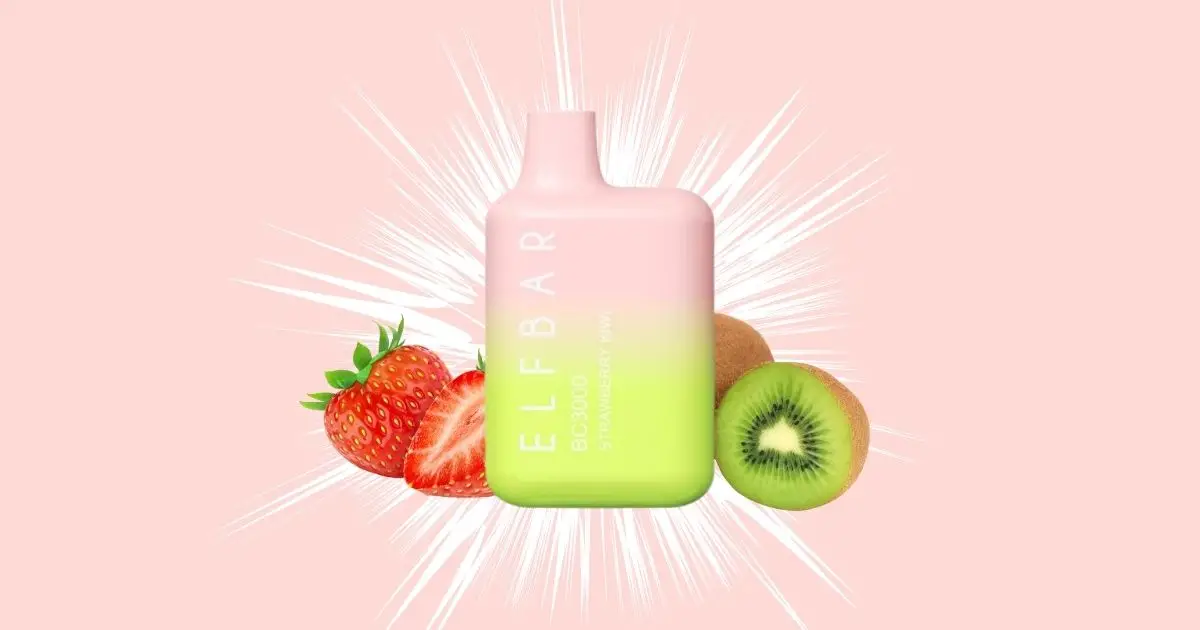 Strawberry Kiwi
The succulent sweetness of strawberries is reminiscent of biting into a fresh berry.
As you continue to vape, the bright and zesty notes of kiwi join the mix, adding a delightful twist to the flavour profile.
The mentioned best flavours are provided for reference, but the flavours you like will always be the best flavours! Of course, there are no worst Elf Bar flavours, only flavours that may not suit your preferences.
Verdict
In Elf Bar 3000 Reviews, we have found that this vape boasts a remarkable exterior design and delivers strong performance and a diverse array of flavour options.
The inclusion of dual-coil technology and rechargeable capability ensures both a satisfying flavour and convenient everyday usage for vapers.
Whether you're a novice or an experienced user, the Elf Bar BC 3000 is worth a try.
Now, you can purchase an authentic 3000 puff Elf Bar from VapePenZone, which offers free shipping for orders over $100.
FAQ
What is the ElfBar BC3000 nicotine content?
The Elf Bar BC3000 nicotine content is 5%.
How many puffs are in the Elf Bar 3000?
Elf Bar Vape 3000 has 3000 puffs.
How long does Elf Bar 3000 last?
If you vape around 1000 puffs a day, an Elf Bar Vape 3000 can last approximately 3 days.
If your daily puff count is around 500, an Elf Bar Vape 3000 can last around 6 days.
The actual duration will depend on your vaping frequency.
Are Elf Bar vapes good quality?
Elf Bar vapes do indeed boast high quality and performance, which has earned them favour among a wide range of vapers.
Features like their Quark technology and dual-coil design ensure a satisfying vaping experience.
Which Elf Bar lasts the longest?
The Elf Bar BC5000 lasts the longest.
What does the elf bar red light mean?
The Elf Bar red light meaning is that the battery is likely to be depleted.