Currently, people like to compare Juul as well as Puff Bar with each other, because their look and working concept are very comparable. The difference is that when the e-liquid goes out, the Juul throws its pods away, while Puff Bar throws the entire device. Today let's take a quick view on Juul vs Puff Bar, which is better?
What Are The Differences Between Juul And Puff Bar?
Price For a Vape Device 
Juul price
Puff Bar price
Device kit: $75 AUD
Pod 4 pack: $35 AUD
Puff bar disposable: $12.98 AUD
From the above picture, we can see that Juul is more expensive than Puff Bar. Of course, we need to consider one problem. Juul can be a reusable vape pen but the Puff Bar is a disposable vaping device. Therefore, if you are a smoker and want to try vaping, we suggest you buy Puff Bar. While, if you are a long-term vaper, you can choose these both vaping ways.
To be honest, if you want to save your cost of vaping, we introduce the VaporCave™ starter kit to you. This product is 100% compatible with the Juul pod and has the same performance as the Juul vape pen.
Flavour Difference 
| JUUL Flavor | Puff Bar Flavor |
| --- | --- |
| 8 flavour | more than 15 flavour |
It is obvious that the flavour of the Puff Bar is more than Juul. Puff Bar attracts vapers by its unique flavour. Taking O.M.G flavour, for example, This is a bright and amazingly delicious combination of orange, mango, and guava. The juicy, lifelike orange flavour is triple-stacked on the finely balanced mango and viscous sweet guava. Therefore, many vapers said they are more prefer the flavour of Puff Bar.
However, even though there is 8 flavour of Juul, most vapers just can buy 4 flavour due to the flavour prohibition. What's worse, they felt some flavour are very similar such as Virginia tobacco and classic tobacco. So they felt tired of Juul and switched to other vaping brands to try other flavours.
By the way, if you are tired of Juul flavour but don't want to buy another vape device, you can try our compatible pods or refillable pods for Juul. It contains more than 20 flavours and is a cost-effective vaping pod.
Pod Comparison 
| Juul Pod | Puff Bar liquid |
| --- | --- |
| 0.7mL/pod*4=2.8 ml/pack, 5%/3% Nicotine, 1 pod=1 pack of cigarette | 1.3mL, 5% Nicotine, 1 Pack of Cigarettes |
From the above figures, whether 5% of Nicotine salt will be very strong for vapers? Although Puff Bar contains 5% Nicotine, it also uses flavourings to balance its Nicotine. Therefore, most vapers always send E-mail to us and say they feel their Puff Bar doesn't contain 5% Nicotine. At the same time, we can make a conclusion that the e-liquid of Juul and Puff Bar have similar features.
Responding to the Nicotine prohibition, the nicotine-free compatible pods for Juul is also available now.
Differences In A Puff
| Juul Pod Puff | Puff Bar Puff |
| --- | --- |
| 1 pod=200 puffs | Up to 300+ Puffs |
As a Juul user or an old vaper, 200 puffs can only meet daily smoking needs. Juul users often forget the pods at home, which is a disaster. As for Puff Bar, its E-liquid will be able to meet the e-cigarette needs of old vapers for 3 or 4 days.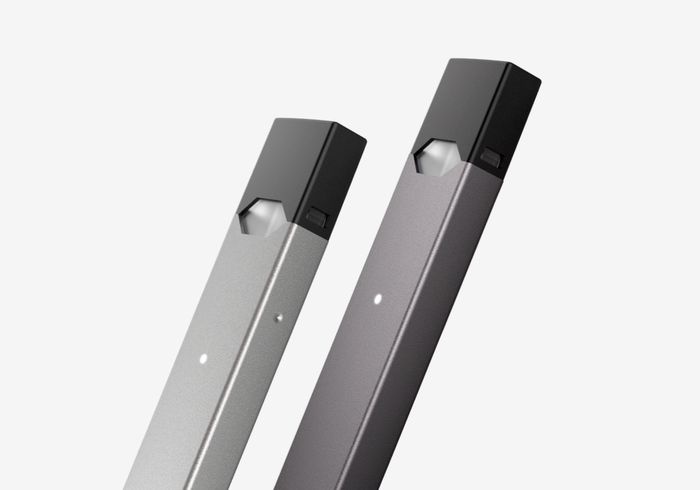 Appearance Show 
It is easier to say that Puff Bar is more suitable for the young. Unlike Juul, The appearance color of the Puff Bar is changed according to the color of the fruit it represents. Hence, more vapers say it is easier for them to recognize the flavour. What's more, Bright colors can arouse their appetite.
To sum up, the basic differences have listed. Now, we make a brief chart to summarize. From this chart, you can see their differences more intuitively.
| | JUUL Pod (4 pods pack) | Puff Bar |
| --- | --- | --- |
| Liquid Capacity | 0.7ml*4=2.8ml | 1.3ml |
| Nicotine | 3%-6% | 3%, 5% |
| Equivalent Cigarettes | 1 pod=1 pack of cigarette | 1 pack of cigarette |
| Puff | 1 pod=200 puffs | 250-300 puffs |
Juul VS Puff Bar, Which Is Better?
In this part, we will list the cons and pros of the Juul vs Puff Bar. From their cons and pros, we can draw a conclusion.
Pros
Super easy to use. The JUUL couldn't be less complex to use: area a pod in the battery and also vape when you desire. There are no switches or complicated food selection to browse. Just take a hit when you want. It's prepared when you are. Once your husk is vacant, remove it and also replace it with a new one. Smokers will appreciate the simplicity.
Regular smokes. JUUL is a simple device. The technology in the JUUL works well! The JUUL uses automatic temperature control, a feature typically discovered in big vape mods with challenging settings.
Like a cigarette. The ideal draw (inhale) on a vape comes down to choice. The JUUL gives what is recognized as a mouth-to-lung (MTL) draw as well as it's a relatively limited one at that.
It's tiny and also very discreet. The JUUL is lightweight, evaluating about the same as a normal ink pen. It's just over 14 grams with a sheathing mounted. Completely assembled, it's only over 9.5 centimetres in size and 1.5 centimetres wide. A cigarette is 8.3 centimetres in size, making the JUUL marginally more significant. The small size and lightweight will undoubtedly be in line with what smokers are accustomed to.
The JUUL is likewise discreet while in use. That makes it ideal for those that don't wish to accentuate themselves. This provides itself well to vaping at clubs, bars, at the workplace (if vaping is permitted), as well as many various other circumstances where huge cloud-making vapes would undoubtedly bring in unwanted interest.
Precise tasting tastes. My personal favourites include Mango, Mint, Fruit along with Classic Tobacco. It's hard to define the preference of the flavours, however, they're all relatively precise wherefore they're meant to be. Unlike a lot of regular e-juice tastes, these tastes are not extremely beautiful either. That makes them easier to appreciate regardless of the time of day.
Cons
They restricted Nicotine options. One of the major marketing factors of the JUUL is the high pure Nicotine toughness. JUUL presently only supply a lower Nicotine strength (1.7%) for the Mint and Classic Tobacco flavours.
Limited taste and also shades. This was more of a concern in previous years, yet it's still a reasonable review of the JUUL. There aren't numerous colour choices, and also there isn't a long list of flavours to choose from. It seems that JUUL is aware of the need for more taste and shade alternatives due to the fact that they've just recently released minimal version shades (like navy blue as well as gold), as well as a few various flavours, have lately been added. Yet it is a pity that presently FDA has banned cases with tastes, so Juul's favours now only have Mint as well as Tobacco.
Limited schedule outside the US.la. Currently, Juul's supply is not abundant, as well as people in various other regions outside the United States buy it at a higher cost. And can only import from overseas, however additionally need to pay top worldwide products.
Pros
As it is specified that these puff gadgets are straightforward and uncomplicated to take in, that's why you can get numerous other benefits like:
The Puff Bar Disposable is easy to use. Just toss the whole when it goes out.
A broad series of flavours and also colours to choose from.
It consists of more than 200-300 puffs per one, the ability to match 1 pack of cigarettes.
No previous e-smoking experience is needed.
Compared to Juul, the clouds of puff is much bigger
The Nic E-liquid concentration is high.
Much More Affordable. The primary factor for the allure of puff bar disposables is, these are easy to acquire as well as known as pocket-friendly. These puff bars are routinely valued at $15 – 20 AUD. A puff bar can be made use of up to 200 times.
Takeaway. It is also more affordable to make use of smoke bars disposables. Particularly really convenient to carry when travelling or business.
Puff Bar Disposable is suitable to acquire each.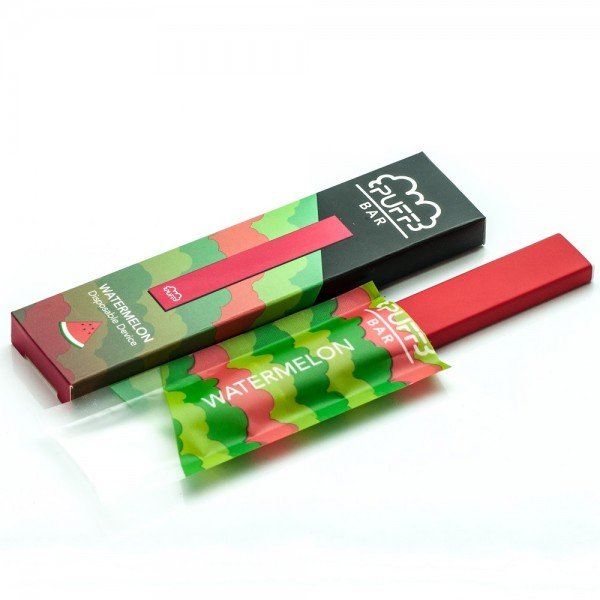 Cons
This device enables you to depend upon the significant amount spent in the long-run.
It is vital to take care of when obtaining vaping items online. These advice increase to the Puff Bar Disposable Pod. There are some on the internet shops. It is essential to acquire from trustworthy.
That's all for Juul vs Puff Bar. In fact, Juul vs Puff Bar is not exactly the same in one-off nature and have their own advantages and disadvantages. In terms of price, Puff Bar is more economical than Juul. Vapers can buy according to your usual usage habits.
Where To Buy Puff Bar And Juul? 
Have you bought the Juul or Puff Bar? Which one do you prefer? Now it is the voting time for you to choose. Feel free to place your order here!
As always, if you are new here or like this blog, please be sure to hit subscribe to stay up to date with our latest blogs. See you next time.