Quick Guide
Hey, are you sick of always running out of battery on your vapes? Well, check out the WAKA soPro 10000 disposable vape empowered by RELX! This cool vape has super-fast charging and lasts for ages. Let's dive into its sweet features:
High-Capacity E-liquid
Powerful Battery
Fast Charging Technology
Dual Mesh Tech
Two Mesh Coils
Clear E-liquid & Battery Indicators
As a fellow vaper who's all about that WAKA vape trend, I have to say that the above revolution is seriously impressive. Now, let me take you on a journey of discovery with my WAKA soPro 10000 review!
Introduction
Check out the awesome features of the WAKA soPro PA10000 Australia, a game-changing creation by RELX. It's one of the toughest vaping gizmos out there, with a whopping 18mL capacity and a huge 850mAh battery. You can vape for ages with up to 10,000 puffs.
The dual mesh technology is also super smart, giving you better performance and the choice to switch between regular mode and boosted mode for an unmatched vaping experience that'll totally blow your mind.
Alright, let's take a ride and explore the WAKA soPro 10000 review!
WAKA soPro 10000 Review: Basic Information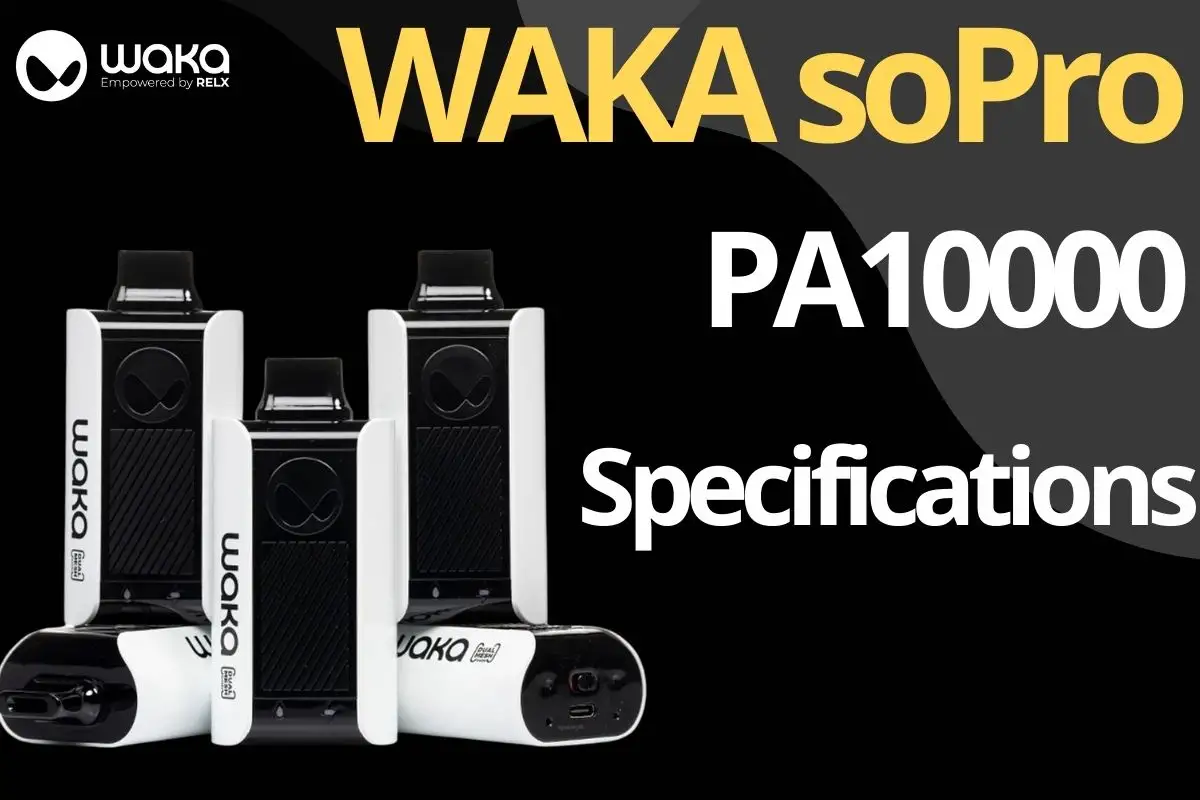 The WAKA vape 10000 puffs is a new disposable vape designed by RELX, featuring the latest Dual Mesh atomizer technology. Below are the basic specifications of the WAKA 10000 puffs:
Dimensions: 45.6mm*28mm*94.8mm
Battery: 850 mAh Rechargeable Battery
Nicotine Strength: 3% (30mg/ml)
Puffs: Up to 10000 puffs
E-liquid: 18mL
Coil: Dual mesh coil (activated with boost mode)
Flavours: 9
Charging Port: USB Type-C
WAKA soPro 10000 Review: Pros And Cons
POSITIVES
Design and Portability
Dual Mesh Tech
Two Mesh Coils
Powerful Battery
Super Fast Charge
Clear E-liquid & Battery Indicators
USB Type-C charge port
Extra large clouds & stronger vape
NEGATIVES
Higher Cost
Somewhat Heavy
WAKA soPro 10000 Review: Features And Performance
High-Capacity E-liquid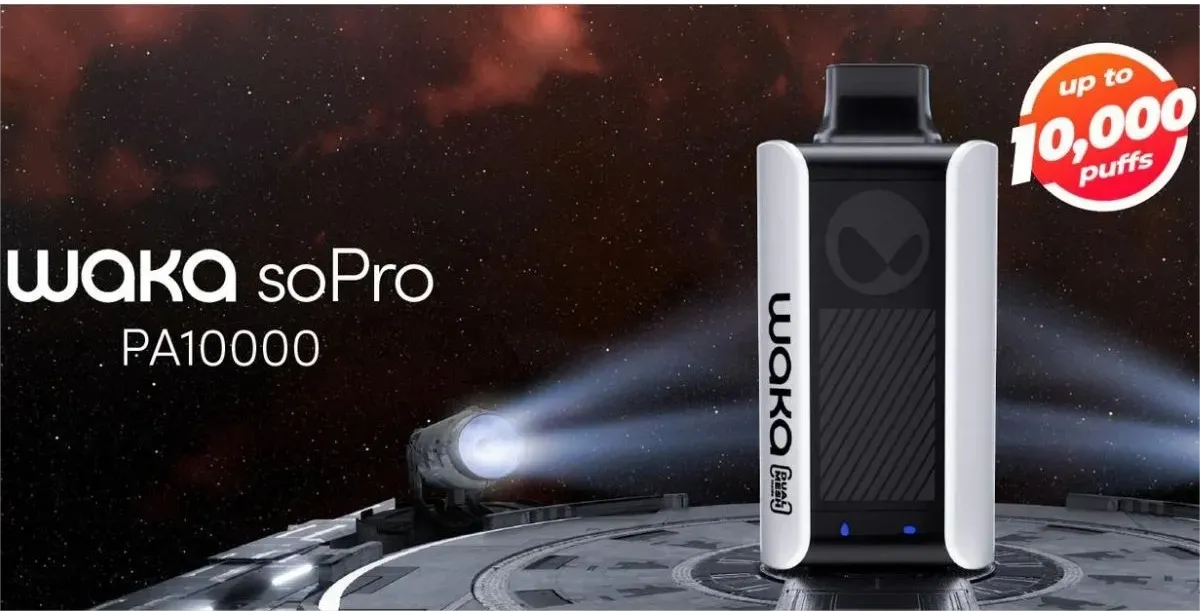 The WAKA soPro PA10000 disposable vape distinguishes itself from the competition with its impressive 18mL e-liquid capacity, currently the largest on the market. This feature provides a convenient and hassle-free vaping experience by reducing the frequency of required refills. Additionally, the device boasts an outstanding lifespan of 10,000 puffs, currently the longest available in the market.
Powerful Battery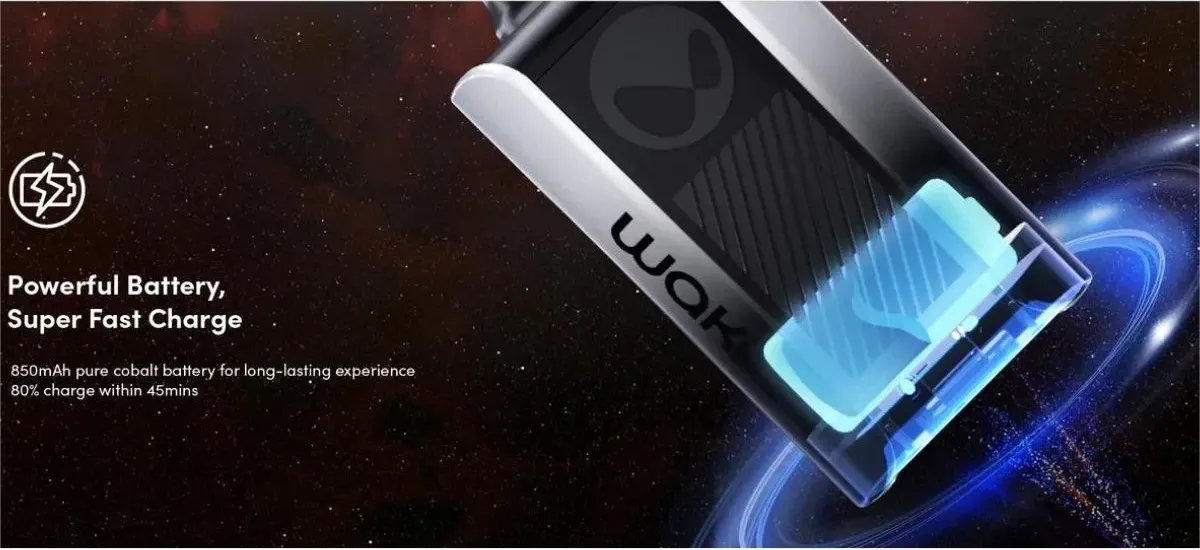 The WAKA 10000 puffs is an excellent choice for vapers who value a dependable and long-lasting vaping experience. The device boasts a powerful 850mAh pure cobalt battery, which is known for its reliability and durability. With this battery, you can be sure that your vaping sessions will last for a long time before needing a recharge.
Fast Charging Technology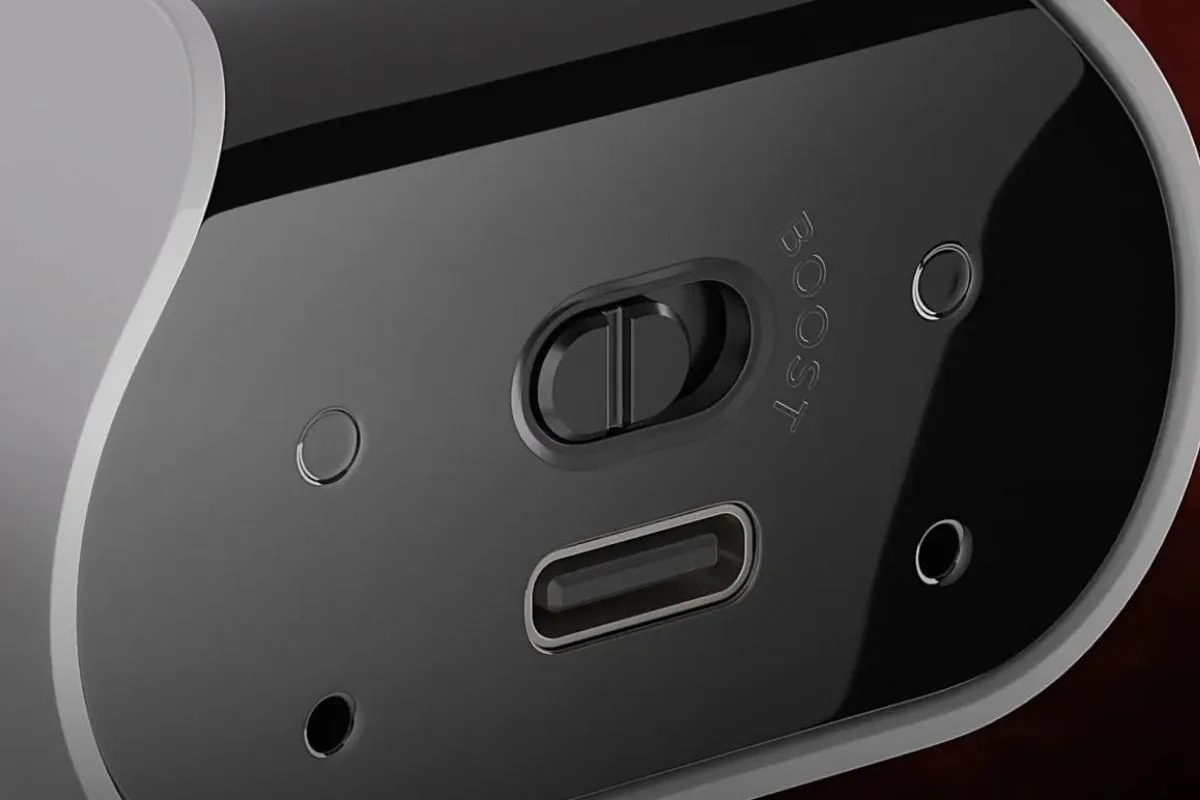 The WAKA soPro 10000 charges rapidly, with up to 80% capacity reached in just 45 minutes. This allows you to resume vaping promptly without wasting any time. This feature is especially useful for people who are constantly on the go and require their devices to be charged quickly and efficiently.
Dual Mesh Tech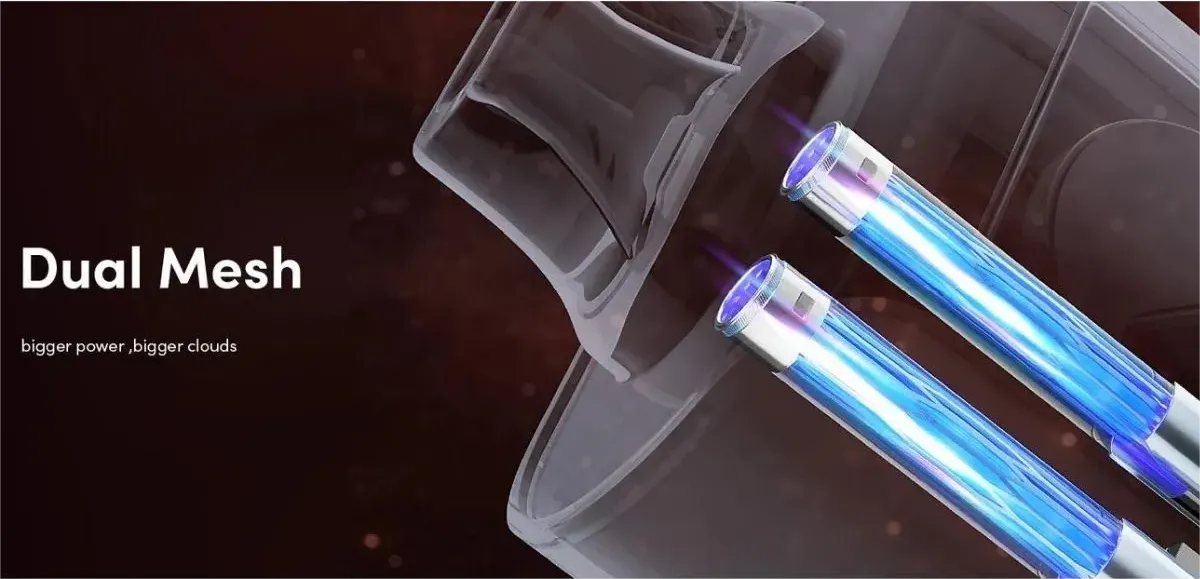 WAKA dual mesh 10000 allows you to have a vaping experience like no other. With its innovative Dual Mesh Tech, you can expect it to have twice the durability compared to other disposable vapes found in the market. This means that you can enjoy more than 10,000 puffs without having to worry about it losing its quality.
Two Mesh Coils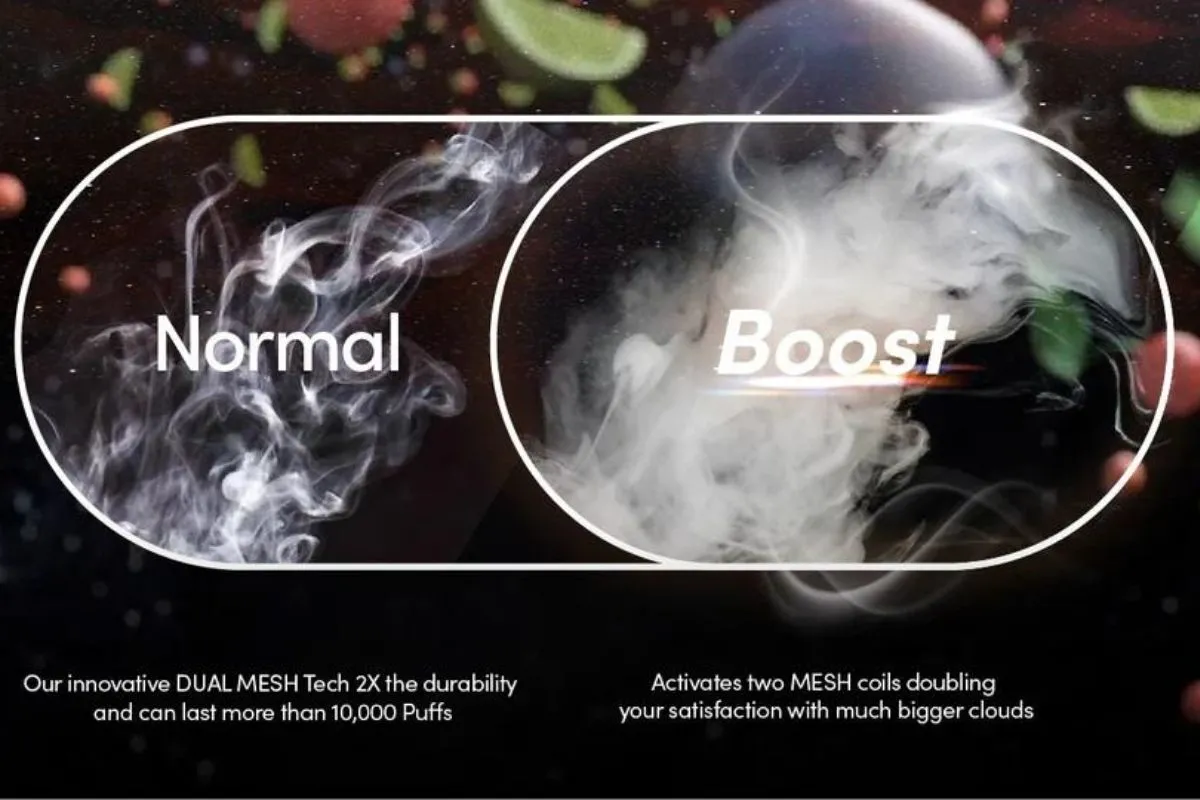 The device has two mesh coils instead of one, which creates bigger clouds and enhances the visual aspect of vaping. The vapour carries the flavour more effectively, allowing for a longer period of enjoyment. This two-coil setup is a significant improvement over the standard single-coil setup and provides a more enjoyable vaping experience.
Switch from Standard Mode to Boost Mode with a click at the bottom.
10.8W Medium vapour
2*10.8W Maximum vapour(Activates two Mesh coils doubling your satisfaction with much bigger clouds)
Clear E-liquid & Battery Indicators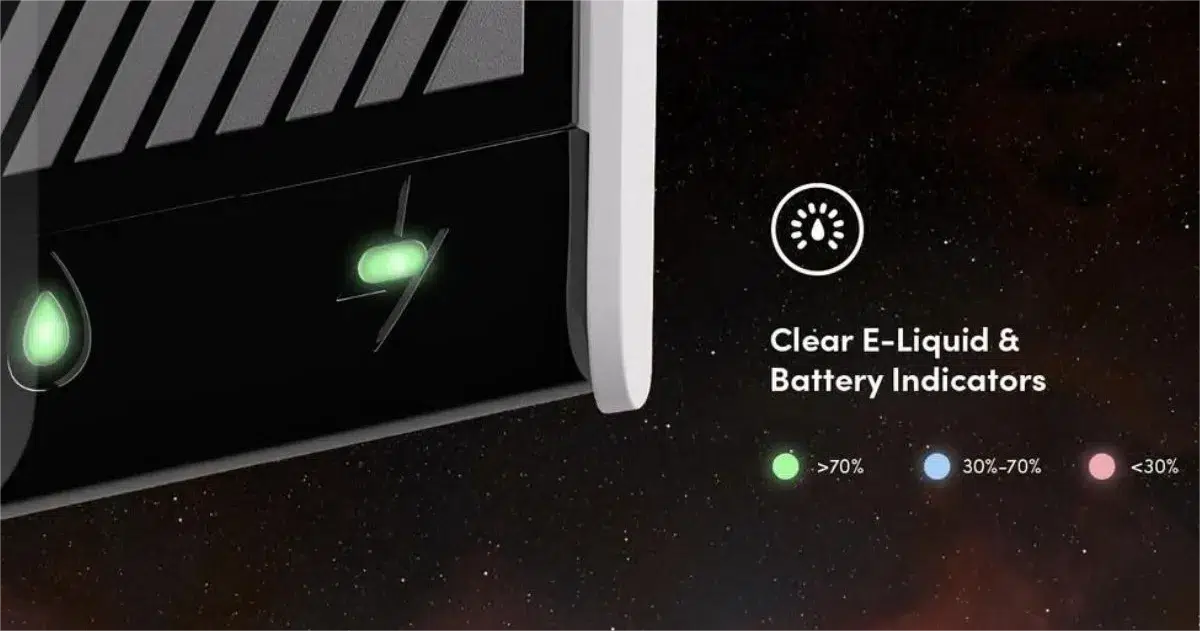 Clear indicators for E-Liquid and battery not only provide convenience and aesthetic appeal to your vaping device but also promote safety by preventing accidents due to incorrect usage, especially for new vapers. Overall, this feature offers practical and visual benefits, making it a valuable addition to any vaping device.
E-Juice & Battery Life Indicator
Green: >70%
Blue: 30% – 70%
Red: <30%
WAKA soPro 10000 Review: 8 Waka soPro 10000 Flavours List & Review
WAKA soPro 10000 comes in 8 different flavours. Below is a list of all available flavours for your reference.
| Flavour | Feature | Recommended Index |
| --- | --- | --- |
| Grape Ice | Well-balanced, Refreshing, Juicy | ⭐⭐⭐⭐⭐ |
| Cherry Pomegranate | Tangy-Sweet, Refreshing, Juicy | ⭐⭐⭐⭐⭐ |
| Orange Kiwi | Sweet, Tangy, Juicy | ⭐⭐⭐⭐⭐ |
| Mango Peach | Sweet, Juicy | ⭐⭐⭐⭐ |
| Ice Cola | Refreshing, Cool, Sweet | ⭐⭐⭐⭐ |
| Blackcurrant Berries | Sweet, Tangy, Juicy | ⭐⭐⭐⭐ |
| Lemon Lime Bitters | Tangy, Refreshing, Complexity | ⭐⭐⭐ |
| Minty Apple Tea | Refreshing, Juicy, Cool | ⭐⭐⭐⭐ |
3 Best WAKA soPro 10000 Flavours Review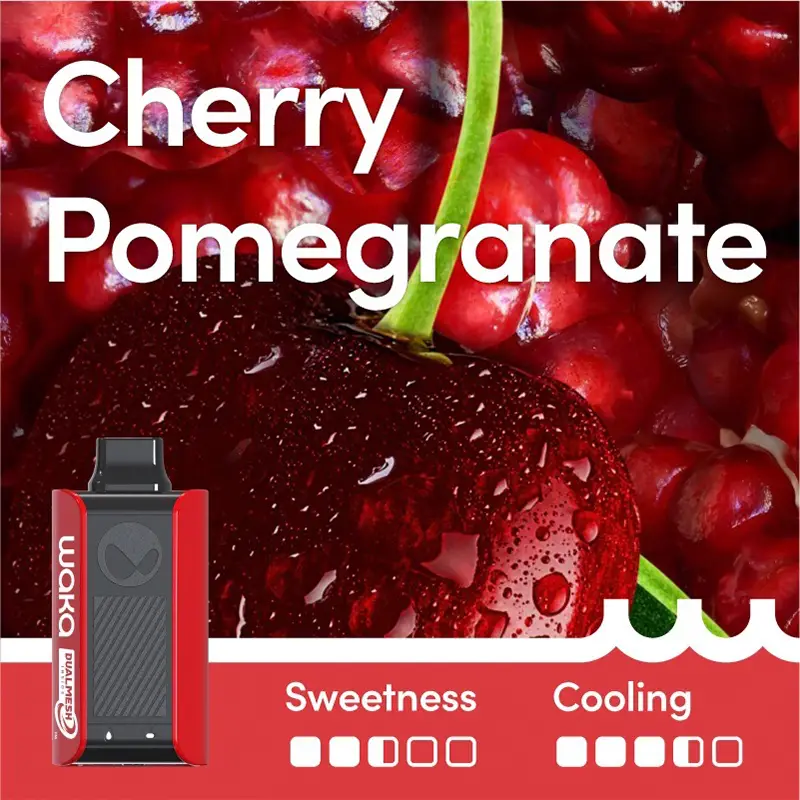 Cherry Pomegranate – WAKA soPro 10000
Flavours Profile
Cherry Pomegranate flavour offers a unique and refreshing blend of ripe cherries and tangy pomegranate that will leave a lasting impression on your taste buds and have you craving more.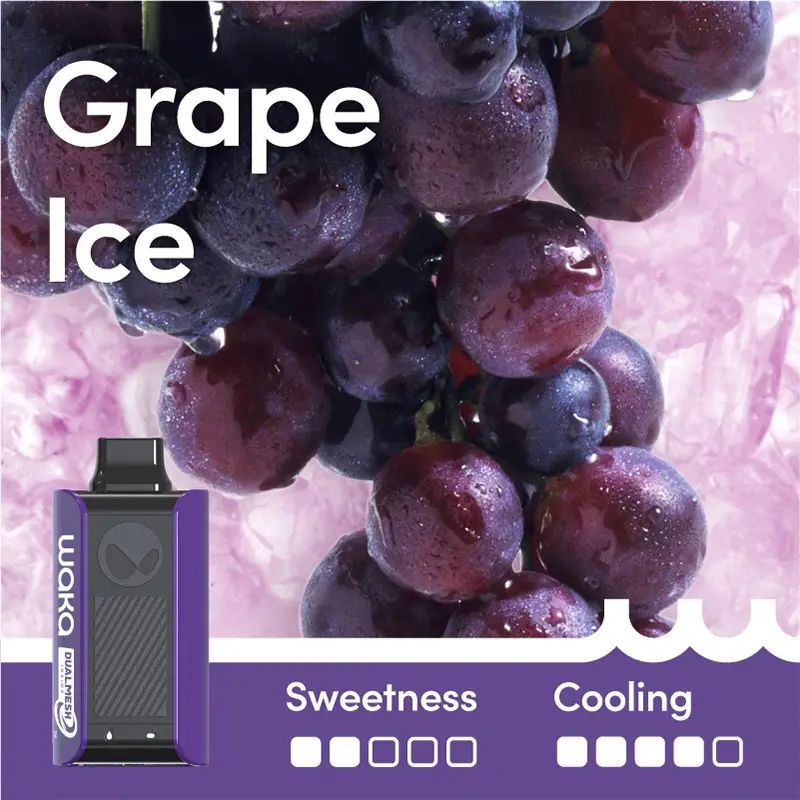 Grape Ice – WAKA soPro 10000
Flavours Profile
It combines juicy grapes with a refreshing menthol twist for a well-balanced flavor that's both icy and sweet.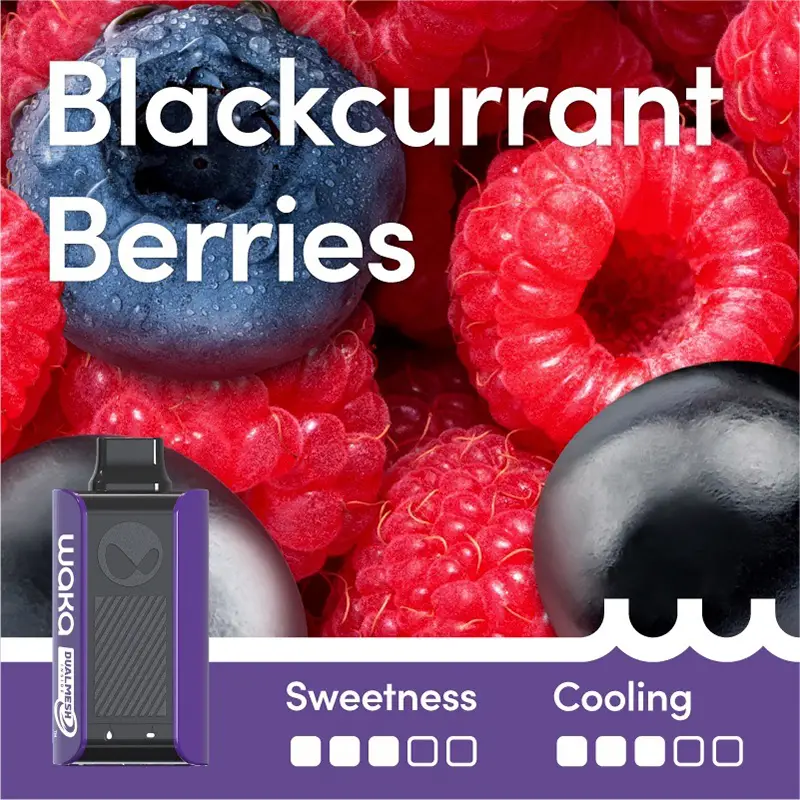 Blackcurrant Berries – WAKA soPro 10000
Flavours Profile
Blackcurrant Berries flavour is a delicious blend of blackcurrants and other berries that delivers a sweet and tangy taste with every puff, making for a truly satisfying vaping experience.
WAKA soPro 10000 Review: Safety And Quality Assurance
At WAKA, safety and quality are top priorities when it comes to our products. We put the soPro PA10000 through rigorous testing to ensure a safe and reliable charging experience that adheres to industry standards. The device comes equipped with built-in protection mechanisms, including overcharge protection, short circuit protection, and temperature control, to safeguard your devices from potential damage.
WAKA soPro 10000 Near me
So, you just checked out the WAKA soPro 10,000 review, right? Well, now you know all about its features, flavours, and the quality assurance it provides. If you wanna give this awesome and reliable product a try, I suggest you buy it from VapePenZone.
Their service team is super pro and you'll get your product delivered in no time. Plus, their after-sales service is top-notch and they've got some amazing discounts going on right now, so it's totally worth it. And hey, don't forget to leave a comment and let us know what you think!
FAQ About WAKA soPro 10000 Review
Are Waka disposable vapes safe?
Waka disposable vapes are considered safe due to their regulated production process and quality, as well as their safe ingredient combinations. However, it is important to note that they are not entirely risk-free. Individuals who have never smoked before should use them with caution.
How much nicotine is in a RELX Waka 10000 vape?

This device contains 3% nicotine and is pre-filled with an 18mL capacity. It has an 850mAh battery that provides up to 10,000 puffs.
How many hits are Waka soPro vapes?
Get ready for a device with a whopping 10,000 puff count and a massive 18mL capacity that delivers great performance and advanced convenience features.