Are you still on the fence about buying a Vuse Vape? Don't worry. Here is a detailed quick Vuse ePod 2 Vape instructions as an example to help you clarify if you are suitable for it.
I have 5 years of vaping experience and have compiled the most detailed information on this Vuse Vape instructions.
Just follow me to start the adventure of discovering this vape!
Introduction Of Vuse Vape Instructions
Vuse is a famous vape brand that is popular with vape beginners. It is sold in most gas stations and convenience stores.
This brand is dedicated to providing an exceptional vaping experience with cutting-edge devices, exclusive flavours, and personalized service.
To simplify the introduction of all Vuse Vapes, we take the Vuse ePod 2 Vape as an example. The following instructions are all based on the features of the ePod 2 vape.
Basic Specifications Of Vuse ePod 2 Vape
Here is some basic information about Vuse ePod 2:
Puffs:275 Puffs
Nicotine content: 3% / 4%
Battery Capacity: 350 mAh
E-liquid Capacity: 1.9ml
Flavours: 19
Weight: 23.6g
Rechargeable or not: Rechargeable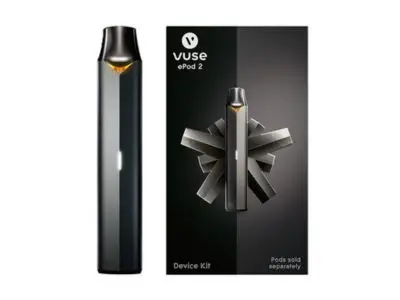 $19.98
1 Device
1 Magnetic charging cable
1 User Guide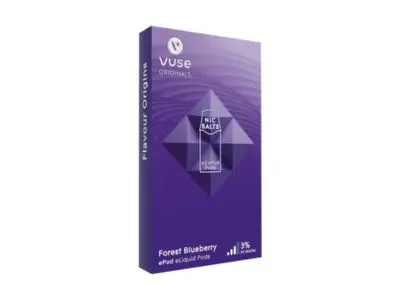 $19.98
1 Packs of disposable pods
No device
Replace the empty pods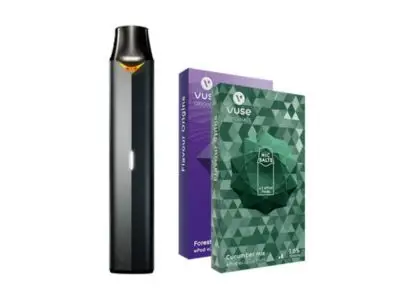 $59.94 $49.98
1 Device
2 Packs of disposable pods
Suitable for the beginner
Size & Weight & Feel
The Vuse ePod 2 Vape is only 23.63g in weight. Its small size and light weight make it ideal for carrying in a pocket or bag.
Most businesspeople or travellers will find this lightweight and portable design convenient to bring with them.
In addition, when you touch this vape, the material provides a smooth and cooling sensation. The smooth touch finish in Matte Black, Rose Gold, Red, Aqua, and Blue colour is extremely pleasing to the eye.
The elegant design of the Vuse ePod 2 Vape is perfect for the formal, brief style of the businessperson and also enhances the style of the fashion-chaser.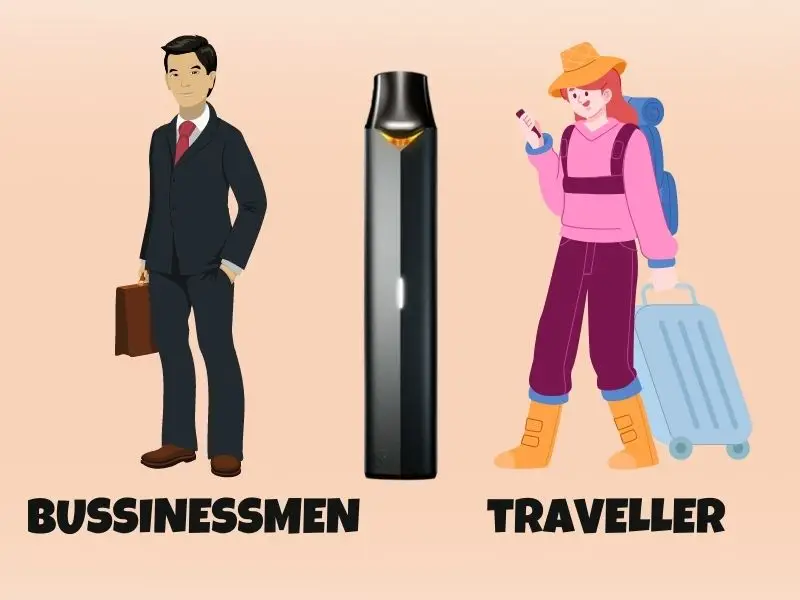 How Strong Is The Nicotine Strength Of The Vuse Vape?
Vuse ePod 2 Vape provides nicotine content variations that are ideal for people with varying needs. It contains between 3% and 4% nicotine.
Vuse ePod 2 Vapes has the nicotine strength that is right for you, whether you are an experienced vaper who loves a strong throat hit or a novice who has just begun vaping.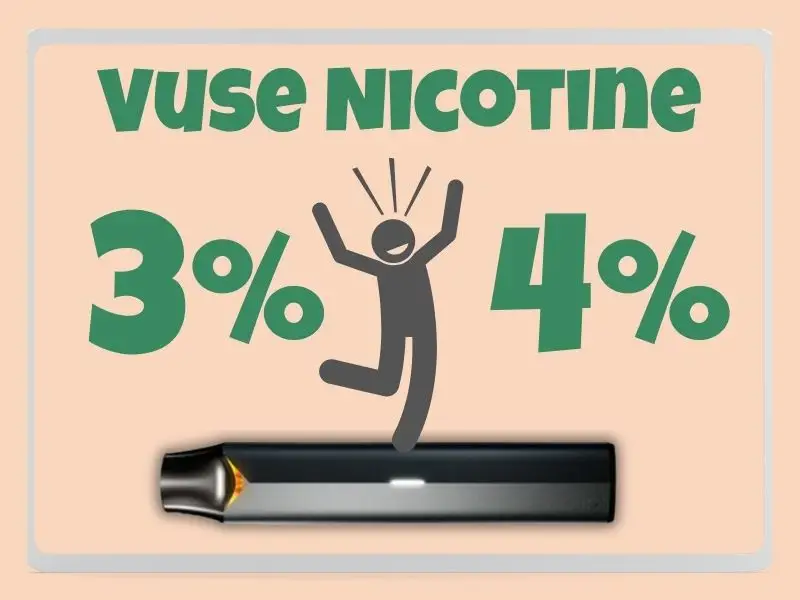 Is Vuse Vape Environmental-Friendly?
Yes, Vuse Vapes are environmental-friendly from manufacturing to recycling.
This vape brand is also dedicated to bringing about good change for our customers and the environment. Our goal of being a sustainable vape business continues one good step at a time, thanks to programs like Vuse Take Back, our responsible disposal program.
Here is the basic process of the Vuse Take Back:
Transporting
Combusting/Incinerating
Recycling the battery
Raw material production
Used as fuel
It should be mentioned that the rechargeable devices and disposable pods must be transported in separate bags when recycling.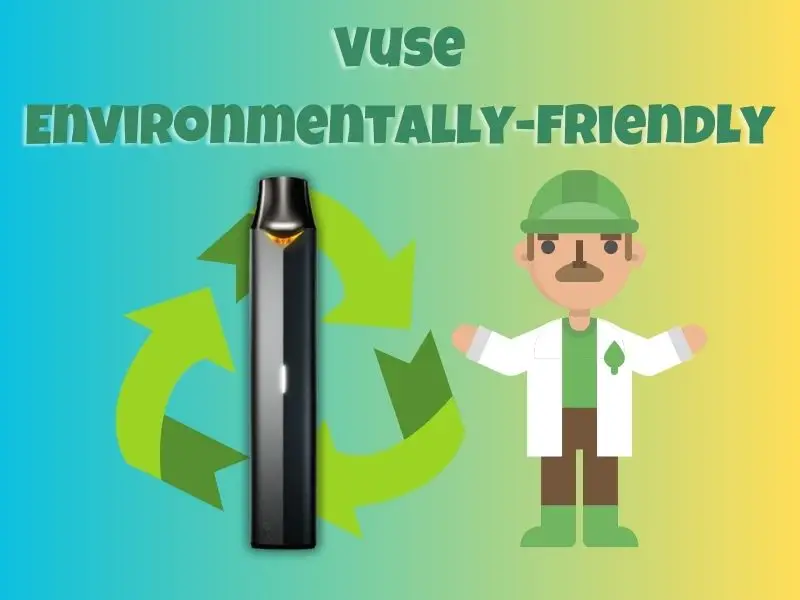 Does Vuse Vapes Price Affordable?
When it comes to the price of the Vuse, you don't have to worry about it being too expensive to pay.
Our official website sells the rechargeable device and disposable pod for $19.98 each. If you purchased the ePod 2 Starter Kit, which included a rechargeable device and two packs of disposable pods, you could save 17%.
In addition, we have pushed weekly sales to provide you with even more savings. Every Wednesday, the prices of various items, including Vuse Vape, will be reduced.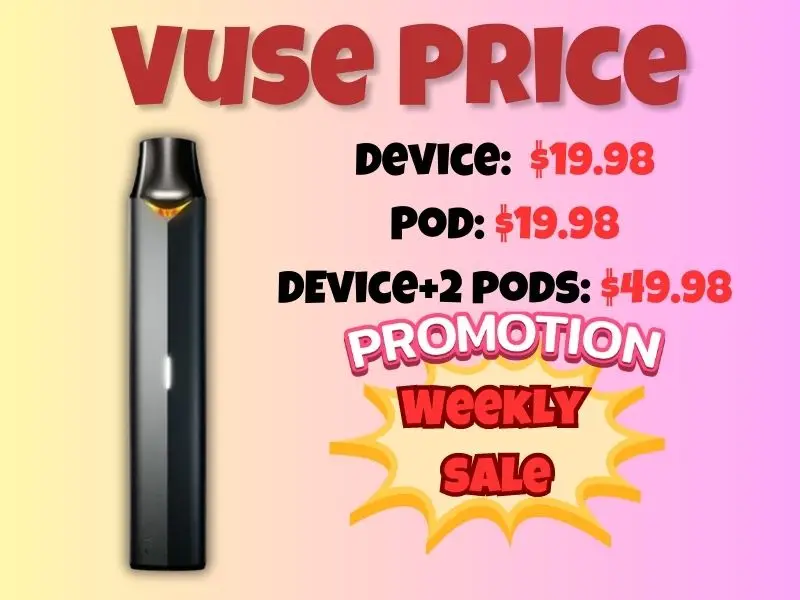 How Long Does It Takes To Recharge A Vuse Vape?
Vuse ePod 2 Vape is a rechargeable vape with high battery capacity and quick charging efficiency. Based on our experimental data, the Vuse charging time takes 35 mins to charge from zero-to-80%, delivering all-day battery life.
With just half an hour of charging daily, you can head out without worrying about running out of battery.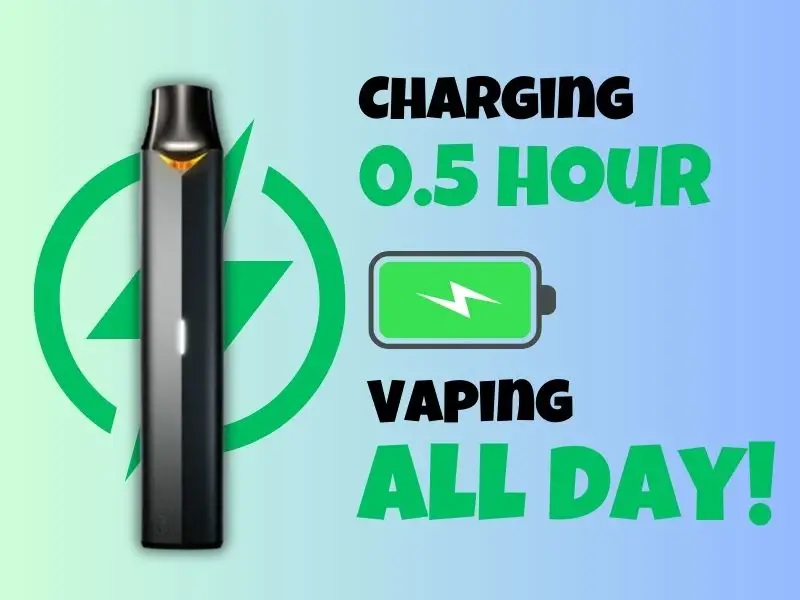 How Many Flavours Does Vuse Vape Have?
Our website has promoted 19 flavours of Vuse ePod Vape in total. Here is the list of them.
These 19 flavours vary from classic tobaccos and fruit ingredients to a cool mint sensation.
Regardless of the wide range of popular flavours, you can always find your own special flavours in Vuse ePod 2 Vape!
| Flavour | Feature | Recommended Index |
| --- | --- | --- |
| Berry Mix | Sweet, Fruity, Refreshing | ⭐⭐⭐⭐⭐ |
| Blushed Mango | Fruity, Tangy, Refreshing | ⭐⭐⭐⭐ |
| Classic Peach | Sweet, Juicy | ⭐⭐⭐ |
| Creamy Mint | Refreshing, Smooth, Cool | ⭐⭐⭐ |
| Crisp Watermelon | Refreshing, Sweet, Juicy | ⭐⭐⭐⭐⭐ |
| Cucumber Mix | Refreshing, Fruity | ⭐⭐ |
| Dark Cherry | Rich, Sweet, Intense | ⭐⭐⭐ |
| Forest Blueberry | Tangy, Fresh, Sweet | ⭐⭐⭐⭐⭐ |
| Fresh Spearmint | Refreshing, Crisp, Invigorating | ⭐⭐⭐ |
| Golden Tobacco | Intense, Bitter | ⭐⭐ |
| Iced Cherry | Cool, Sweet, Fruity | ⭐⭐⭐ |
| Iced Mango | Refreshing, Tropical, Juicy | ⭐⭐⭐⭐⭐ |
| Iced Pineapple Peach | Cool, Fruity, Tropical | ⭐⭐⭐⭐ |
| Iced Watermelon Berry | Refreshing, Fruity, Juicy. | ⭐⭐⭐⭐⭐ |
| Mandarin Cinnamon | Exotic, Zesty, Warm | ⭐⭐ |
| Original Strawberry | Sweet, Juicy, Refreshing | ⭐⭐⭐⭐⭐ |
| Passionfruit Field | Tropical, Sweet, Refreshing | ⭐⭐⭐⭐ |
| Peppermint Tobacco | Cool, Intense, Minty | ⭐⭐ |
| Vanilla Medley | Smooth, Creamy, Delicious | ⭐⭐⭐ |
Why Choose Vuse Vape At Vapepenzone
On vapepenzone, the after-sales services are always well-received.
If you choose Vuse Australia at Vapepenzone, you can get a hassle-free 30-day refund, a dependable 1-year warranty, and discreet doorstep delivery.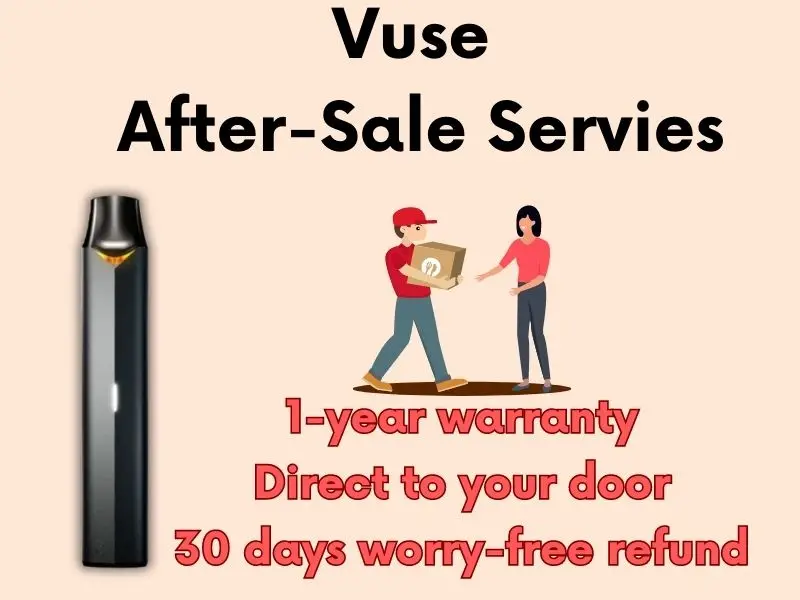 Pros & Cons Of Vuse EPod 2 Vape
Based on the Vuse Vape Instructions above, Vapenzone has made 2 lists to show you the pros and cons of it.
POSITIVES
Lightweight & Portable

Variable nicotine strength

Abundant flavours

Environmental-Friendly

Rechargeable & Disposable pod refill
NEGATIVES
Lower nicotine strengths

Much less puffs

Too sweet flavours
How Do I Know If Vuse ePod 2 Vape Suits Me?
To give you a better understanding of this vape, I've summarized a list of people suitable for Vuse and those who are not.
6 Groups Suitable for Vuse Vape
Things Need To Be Noticed
Look carefully to see whether you're buying a disposable pod or a rechargeable device.

Remember that Pod and Device need to be used together. You can't have one without the other!

Look carefully at your flavour options and nicotine content options.

All Vuse ePod 2 Vape Flavours contains 19 options
Nicotine options of Vuse ePod 2 Vape vary from 3% to 4%
Verdict
After a long term of exhausting work, vaping a small Vuse could help you relax and quickly refresh your mind.
Do you have a better knowledge of this vape after reading the Vuse Vape instruction manual? If you find yourself suitable for this vape, why not buy it right away? You will obtain a fabulous vaping experience with no worries regarding after-sales service!
If you want to know more information, please visit our official website Vapepenzone.
FAQ About Vuse Vape Instructions
How do you use a Vuse for the first time?
The first time you use the Vuse, you can activate it with a puff and start to enjoy your vaping.
If you find your vape is in low battery with lessened flavour, you can recharge the vape with the button at the bottom.
If you find the e-liquid is running low, tear down the old disposable pod and place a new disposable pod inside.
What is the button for the Vuse?
Generally, the button is equipped with the Vuse ePen while Vuse ePod 2 is not. Vuse ePod 2 needs to be puff activated.
In terms of the Vuse ePen, the button is for opening and activating the vape. This button needs to be pressed 3 times to open, aiming to avoid accidentally opening.
What do lights mean on Vuse?
The lights on Vuse show the condition of the battery. Here are some Vuse charging instructions.
If the LED light is flashing 10 times, this vape is running low on the battery. This Vuse vape charging light shows you should find the Vuse charger to refill.
If the LED light is flashing 3 times, the vape is short circuits, and the protection or auto-shutdown function has been activated.
If you find Vuse green light while charging, it indicates that the charger works.
If the LED light is constantly shining when you vaping, it is a normal signal to show that the vape is working.
How do you tell if a Vuse is fully charged?
When the vape is fully recharged, the Vuse charging green light will turn off.
How much nicotine content is in Vuse Vape?
Taking the Vuse ePod 2 Vape as an example, it offers a 2% nicotine content version, which is 3% and 4%.
3% nicotine content contains 34mg nicotine in each ml of e-liquid.
4% nicotine content contains 47mg nicotine in each ml of e-liquid.