Quick Guide
Hello there! Are you in search of the ultimate collection of flavour reviews for RELX Vapes? If so, you're in luck! This review article compiles a variety of flavours from both RELX Infinity Pod and RELX Classic Pods.
Regular vapers and pros alike have shared their opinions on RELX flavours, making this the most comprehensive RELX flavours review available online.
Here is a preview of the reviews:
RELX Flavours Review – RELX Infinity Pods: All 30 Flavours.
RELX Flavours Review – RELX Classic Pods: 11 Classic Flavours.
Let's take a look together!
Introduction
RELX offers a robust and diverse selection of flavours that you won't find anywhere else on the vape market. Whether you prefer a complicated, dark leather flavour, a floral one, or even a sweet-inspired option, you're bound to find something you love.
At RELX, we want our customers to feel confident and informed when purchasing from us. That's why we've provided this RELX flavours review to put the power in your hands. Read on to discover our full array of fantastic flavours and make an informed decision when choosing your ideal flavour.
RELX Flavours Review – RELX Infinity Pods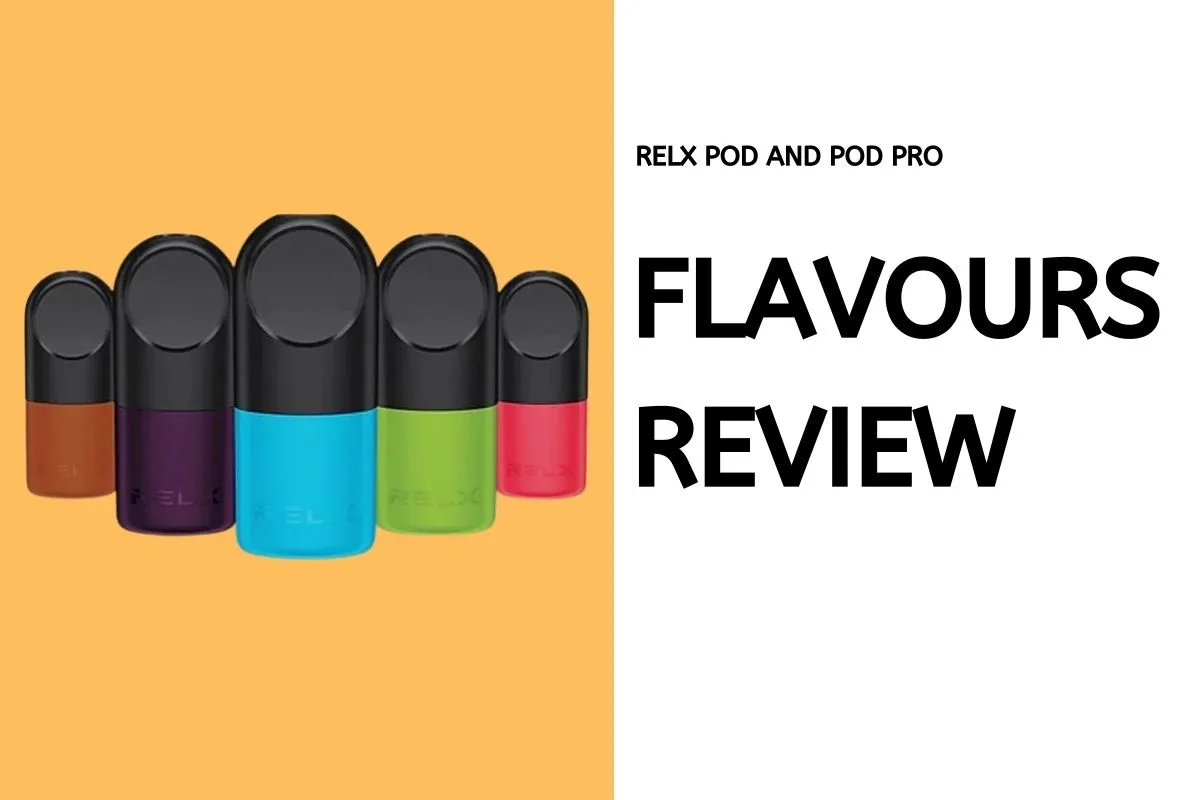 RELX Flavours Review – Menthol Category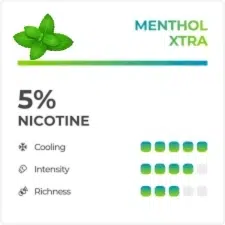 Menthol Xtra RELX Flavour
Menthol Xtra RELX flavour features strong flavours of mint completed with a slightly sweet aroma that is sure to add that arctic refreshing cooling to your every puff!
RELX Flavours Review – Beverage Category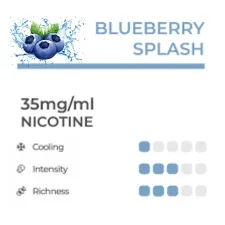 Blueberry Splash RELX Flavour
The Blueberry Splash RELX flavour features the taste of freshly picked blueberries, followed by a strong exhale of mint.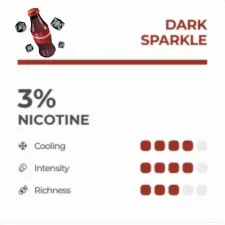 Dark Sparkle (Frozen Coke) RELX Flavour
RELX Dark Sparkle gives you a refreshing sensation like drinking a cool glass of soda on a hot day with almost the same satisfying flavour.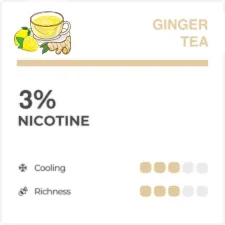 Ginger Tea RELX Flavour
RELX Ginger Tea provides a unique and invigorating vaping experience with the distinctive taste of ginger-infused tea.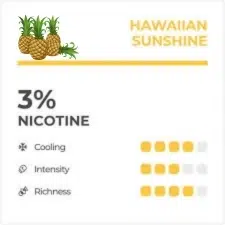 Hawaiian Sunshine (Pineapple Delight) RELX Flavour
Experience the sensation of being on a tropical island with this pineapple-flavoured pod. With each breath, you will enjoy higher levels of cooling and richness.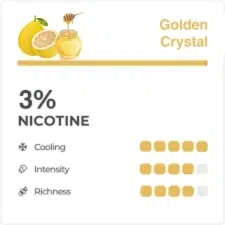 Honey Pomelo (Golden Crystal) RELX Flavour
Try the RELX Golden Crystal flavour! It's a delicious mix of honey tea and pomelo, with a refreshing minty finish.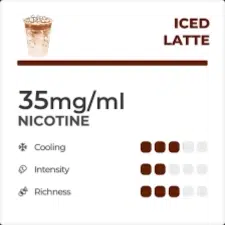 Iced Latte RELX Flavour
RELX Iced Latte flavour recreates the signature taste of coffee with a milky flavour, an icy kick, and a sweet touch of caramel.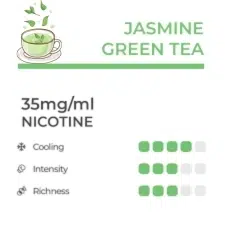 Jasmine Green Tea RELX Flavour
RELX Jasmine Green Tea features the authentic flavours of a hot cup of fresh jasmine green tea. This flavour is sure to soothe your soul!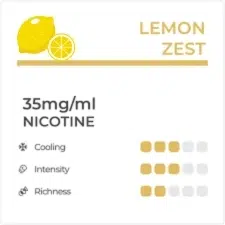 Lemon Zest RELX Flavour
Signature tartness of lemons will linger on your tongue.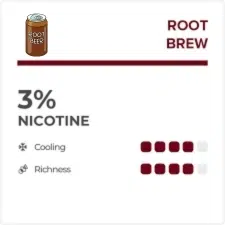 Root Brew (Root Beer) RELX Flavour
RELX Root Brew flavour recreates the experience of drinking a frosty mug of root beer, with a blend of vanilla sweetness, a fizzy touch of citrus, and a mint cooling sensation.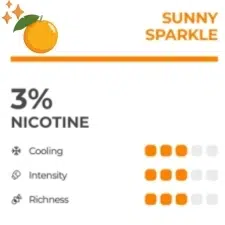 Sunny Sparkle (Orange Sparkle) RELX Flavour
You'll never tire of the fresh, fizzy flavour of your favorite orange soda with RELX Sunny Sparkle flavour. This pod is topped off with a refreshing hint of mint on the exhale.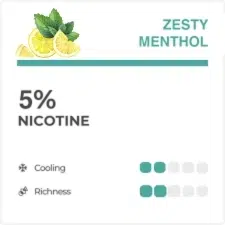 Zesty Menthol (Lemon Mint) RELX Flavour
RELX Zesty Menthol pods are the perfect mixture of naturally sweet mint and citrus notes of lime that leave a long-lingering freshness.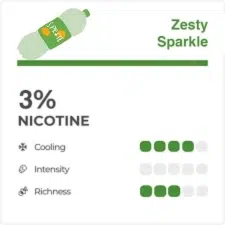 Zesty Sparkle (Lime Sparkle Sprite) RELX Flavour
Imagine vaping an e-liquid with a flavour similar to Sprite or 7 Up. The combination of lemon, lime, and mint is hard to beat, and has been perfected by RELX.
RELX Flavours Review – Popsicle Category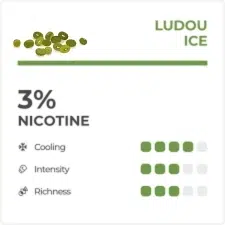 Ludou Ice (Mungbean Ice) RELX Flavour
Try the RELX Ludou Ice for an old-school Mungbean ice cream flavour. This pod offers an authentic taste of Asian green bean desserts with a refreshing mint exhale and aroma in every puff.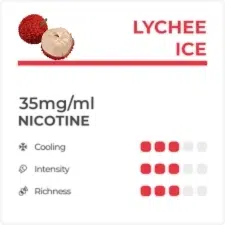 Lychee Ice RELX Flavour
A sweet, fruity aroma with a crisp, icy finish. This makes for an invigorating vaping experience, perfect for elevating your game.
RELX Flavours Review – Fruit Category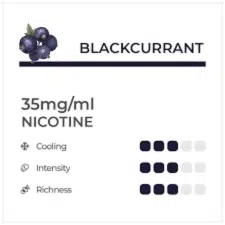 Blackcurrant RELX Flavour
Experience a bold and refreshing vaping sensation with our premium blackcurrant vape flavour. Its sweet and tangy taste will leave you satisfied and craving for more.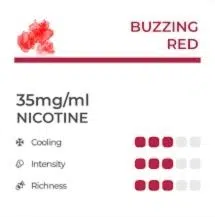 Buzzing Red RELX Flavour
Get energized with our Buzzing Red RELX flavour. It is bold, refreshing, and perfectly sweetened for a satisfying pick-me-up anytime.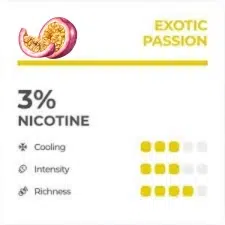 Exotic Passion (Passion Fruit) RELX Flavour
Exotic passion is another tropical option with a rich passion fruit flavour worthy of its name.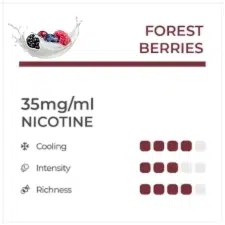 Forest Berries RELX Flavour
Experience the natural flavours of ripe strawberries, tangy raspberries, and juicy blueberries with RELX Forest Berries flavour.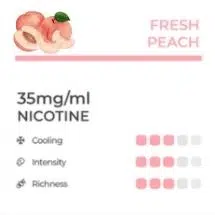 Fresh Peach RELX Flavour
Experience an instant satisfaction on your taste buds with a refreshing taste of succulent, juicy peaches mixed with just a touch of cooling mint.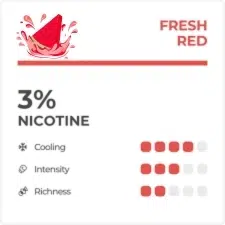 Fresh Red (Watermelon) RELX Flavour
RELX Fresh Red is rated as one of the most popular flavours among vapers, thanks to its strong watermelon flavour that hits you with every puff. Just one puff of this flavour will leave you feeling refreshed, as if you were on the beach.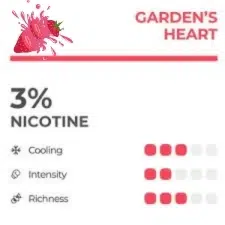 Garden's Heart (Strawberry Burst) RELX Flavour
It features juicy, sun-ripened strawberry flavours that harmoniously blend sugary and slightly citrusy notes, making it perfect for strawberry lovers everywhere!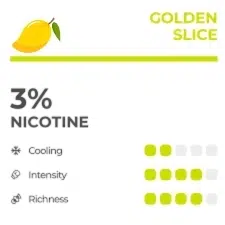 Golden Slice (Mango) RELX Flavour
This flavour is a refreshing take on juicy and ripe mango. It is tastefully formulated to replicate the authentic tropical mango taste, finished off with a hint of mint.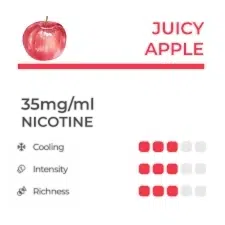 Juicy Apple RELX Flavour
Experience the authentic and fresh taste of juicy red apples. The flavour envelops your taste buds with its signature sweetness, leaving behind just a touch of tartness.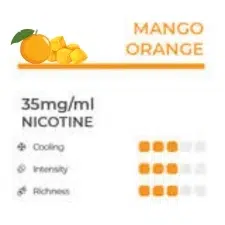 Mango Orange RELX Flavour
Indulge in the juicy explosion of mango, complemented by a freshly-squeezed orange. This intense tropical experience will brighten your day, evoking the feeling of morning sunshine.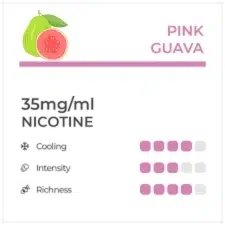 Pink Guava RELX Flavour
This Guava flavour is sweet with a hint of delicate floral notes, reminiscent of a combination of pear, mango, and strawberry.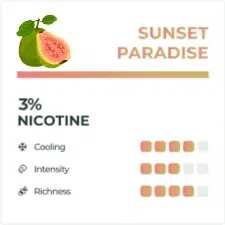 Sunset Paradise (Guava) RELX Flavour
RELX Sunset Paradise offers a unique fruit flavour that provides a fresh and exciting vaping experience. Savor the rich and refreshing taste of guava, which leaves a cool, invigorating sensation in your mouth.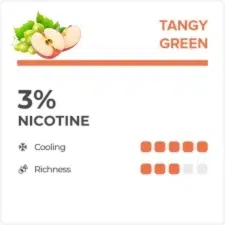 Tangy Green (Grape Apple) RELX Flavour
RELX Grape Apple flavour is perfect for summer. It is sweet, juicy, refreshing, and icy, making it sure to satisfy your cravings.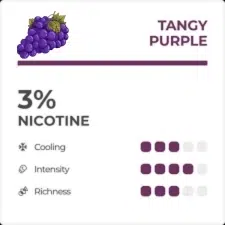 Tangy Purple (Grape) RELX Flavour
RELX Tangy Purple flavour achieves a sour grape taste with a rich undertone, which is difficult for many manufacturers to replicate. A touch of menthol adds a refreshing aftertaste.
RELX Flavours Review – RELX Classic Pods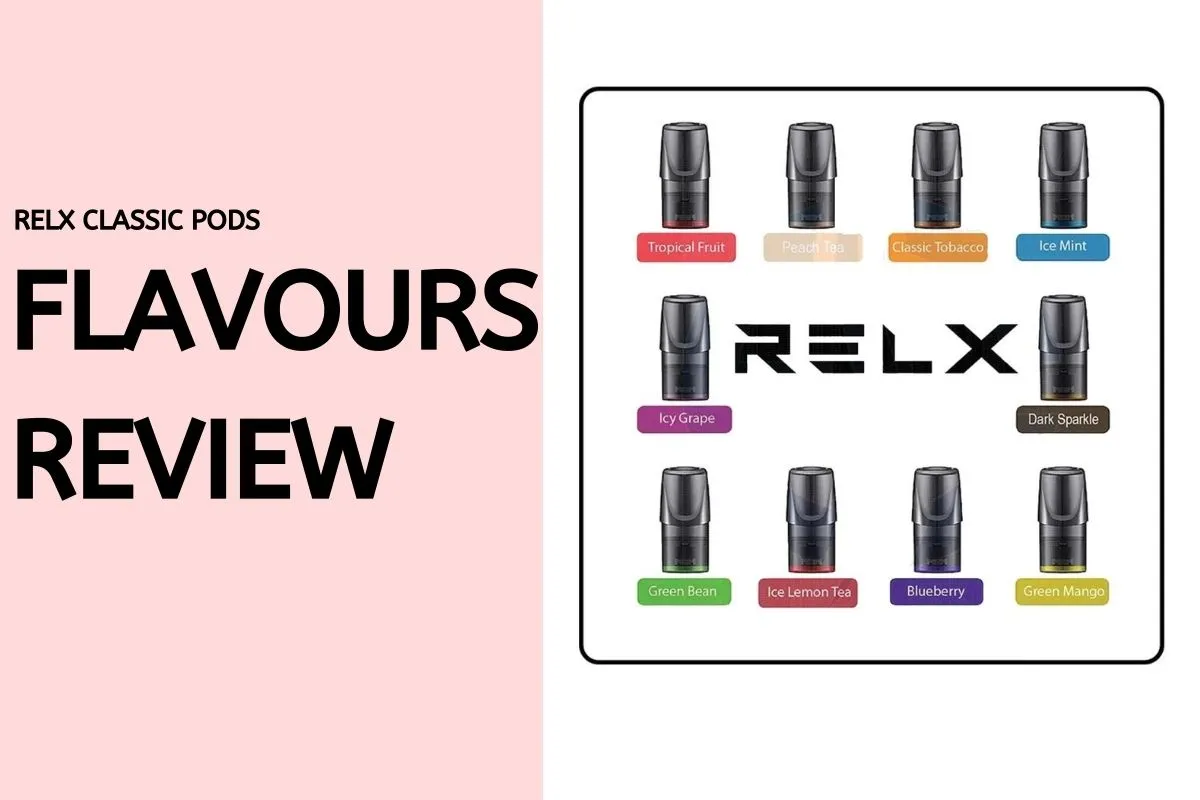 Here are the RELX Classic Pods flavours list:
Icy Slush RELX Flavour
I love the RELX Icy Slush flavour. The cool sensation mixed with the sweetness is really satisfying, especially on hot days. It's pure comfort with every puff.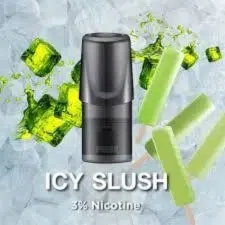 Peach Oolong RELX Flavour
It has a light oolong fragrance, a sweet peach flavour, and a powerful peach oolong impact in the mouth and throat. It tastes authentic and is reminiscent of iced peach oolong tea.
Mellow Yellow | Banana Smoothie RELX Flavour
Banana milk has a sweet taste with a hint of dried banana flavour. It is not very cooling and may not be suitable for long-term use. However, it is ideal for those who enjoy bananas or sweet flavours.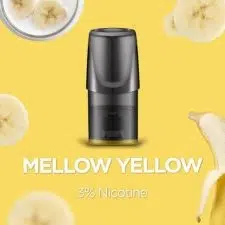 Turbo Red | Energy Shot RELX Flavour
The taste will get more and more fragrant, and the degree of reduction is very high. This Energy Shot tastes like a 100% Red Bull drink. It's very refreshing. It's the smell after talking, and people around you can easily smell it.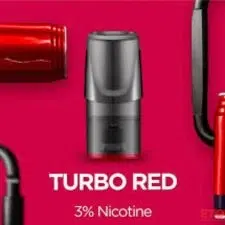 Mint RELX Flavour
Enjoy each puff with this popular mint flavour. A gentle menthol finish complements the strong mint taste. Mint is everything you want in a vape: cool, refreshing, and simple.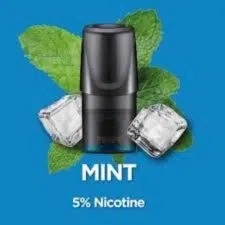 White Freeze RELX Flavour
Get instant relief from the heat with the RELX Classic White Freeze Popsicle. This flavourful blend is a mix of frozen popsicles infused with slightly creamy flavours, finished with a refreshing exhale of mint.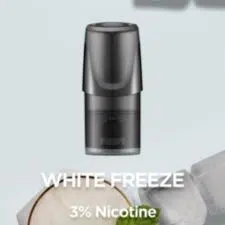 PinkZest RELX Flavour| GRAPEFRUITS
The flavour and scent of this product strongly resemble tangerines – as if you took a deep whiff of an orange peel. The flavour is accurate, but lacks sweetness. Overall, it tastes just like it smells.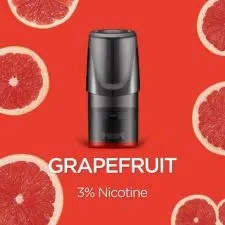 Classic Tobacco RELX Flavour
This classic tobacco flavour has an authentic taste with an aromatic finish, perfect for those who enjoy the scent of tobacco without it lingering.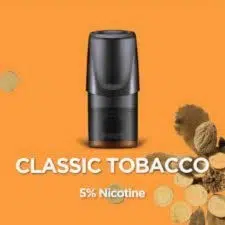 Lemon Tea RELX Flavour
This is one of those things I didn't think I'd like, but ended up really enjoying. It's like iced tea with a hint of lemon, but there's also an earthy undertone that's difficult to describe. Suffice to say, it's delicious.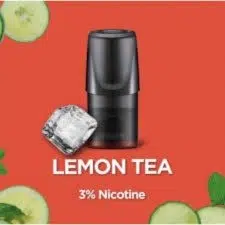 Tropical Fruit RELX Flavour| MANGO
This is a really delicious mango, and just with the way it performs, and that really beautiful smooth restricted hit with the ample amounts of flavour, it's just really enjoyable.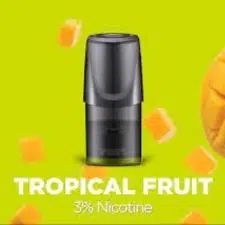 Blue Burst RELX Flavour| BLUEBERRY
The flavour has two components: blueberry and menthol. The blueberry is not too sweet and has a hint of a medicinal or pastry-like taste. The menthol gives a slight cooling sensation without any distinct flavour.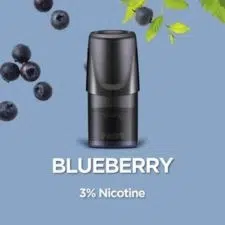 Conclusion
RELX offers a diverse range of flavours, catering to those who prefer fruity, dessert-inspired, or refreshing menthol flavours. Vaping is a personal journey, and your preferences may evolve over time. Embrace the opportunity to try new things and experiment with different flavours until you find the ones that truly resonate with your unique taste buds. So, try your favorite RELX pod flavour from VapePenZone and embark on a flavorful vaping journey. Happy vaping!
FAQ About RELX Flavours Review
What is the best flavour of RELX?
If you're on the hunt for top-notch RELX pod flavours, we highly recommend giving Fresh Red, Forest Gems, Tangy Purple, Rich Tobacco, and Menthol Plus a try.
Each of the RELX flavours is unique and offers a satisfying and flavorful vaping experience. From the fruity and refreshing Fresh Red to the bold and tangy Tangy Purple, there is a flavour for everyone.
At RELX, we take quality control seriously. To ensure the safety of our consumers, we subject our pods to rigorous measures during production. Our pods contain fewer chemicals than traditional cigarettes, which may reduce the risk of harm from toxic chemicals.
What are the different flavours of RELX pods?
RELX offers a wide range of pod flavours, which can be categorized into four major categories: Menthol, Beverage, Popsicle, and Fruit.
Menthol lovers can find flavours such as Classic Tobacco and Mint, while beverage fans can enjoy the flavours of Grapefruit, Lemon Tea, and Peach Oolong. Those with a sweet tooth can try Popsicle-inspired flavours like Ludou Ice, Lychee Ice, and Icy Slush. Lastly, for those who prefer fruity flavours, RELX offers options such as Watermelon, Blueberry, and Fruit Tea. Each flavour is carefully designed to provide a unique and satisfying vaping experience.
Is RELX high in nicotine?
At present, our pods are available in various formulations of nicotine content, including 5% (50mg/ml), 3% (30mg/ml), 1.8% (30mg/ml), or 0%. We also offer other region-specific editions.