Quick Guide
For those unfamiliar with the Elf Bar TE6000, the ElfBar TE6000 review will provide an in-depth look at its features and performance.
Having experienced Elf Bar vapes for over 5 years, I'm well-equipped to share a comprehensive review of this device.
By the time you finish reading, you'll have a better understanding of the following aspects:
Basic information
Technical Details
Flavours
Price
Now, let's embark on this journey of exploring this disposable vape together!
Introduction
When it comes to innovation and technological advancement of Elf Bar vapes, the ELF BAR TE6000 undoubtedly stands out as a name to watch.
This vape has undergone a complete redesign and enhancement in terms of both appearance and performance.
The elfbar te 6000 offers vapers an adventure of flavours and a chance to indulge in sensational experiences.
Let's explore the features that have contributed to the ELF BAR TE6000's growing popularity in the market.
A Firsthand Elf Bar TE6000 Unboxing
Design Of Elf Bar TE6000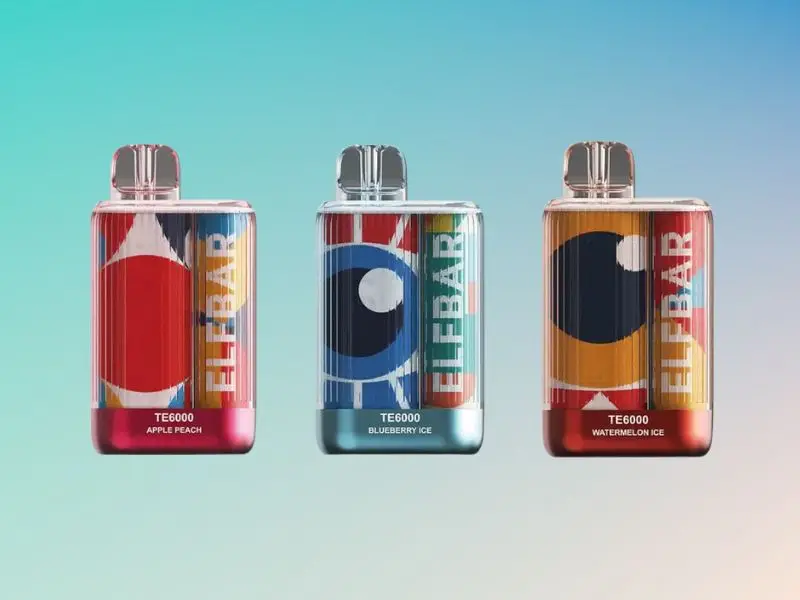 Nearly everyone is drawn to the appearance of the Elfbar 6000 at first glance.
The transparent casing combined with the metallic design showcases the beauty of modern art. The collision and pairing of colours on the casing are not conflicting but pleasing to the eye.
What's even more impressive is that these vibrant colours correspond to the flavours they represent. And the presence of the ELFBAR logo adds artistic and eye-catching appeal to the device.
When you hold it in your hand, you'll be amazed at how comfortable it feels, perfectly aligned with ergonomic design.
Given its design and features, it's understandable why the Elf Bar TE6000 appeals to vapers looking for a stylish vaping experience.
POSITIVES
Easy operation

Quiet design

Very lightweight

Rechargeable

High heating efficiency

Consistent flavour throughout
NEGATIVES
Lacks customization options(For experienced vapers)
Specification
Size: 78*42*22mm
Puffs: 6000
E-liquid: 10.3mL juice
Battery: 550mAh
Charging Method: Type-c Rechargeable
Nicotine: 4%(40mg/ml)
Flavour: 10+
Battery Life And Recharging
It might be hard to believe, but the Elf Bar TE6000, despite its compact size, boasts an impressive 550mAh battery capacity.
Another notable feature is the device's rechargeability. You can use a Type-C charging cable to recharge it and continue vaping until the 10.3ml e-liquid is depleted.
The best part is elf bar te 6000 charging time is very short. When the battery runs low, you only need to wait around 30 minutes for a full charge and be ready to enjoy your vaping experience again.
ElfBar TE6000 Review: Unpack The Technical Details
QUAQ Mesh Coil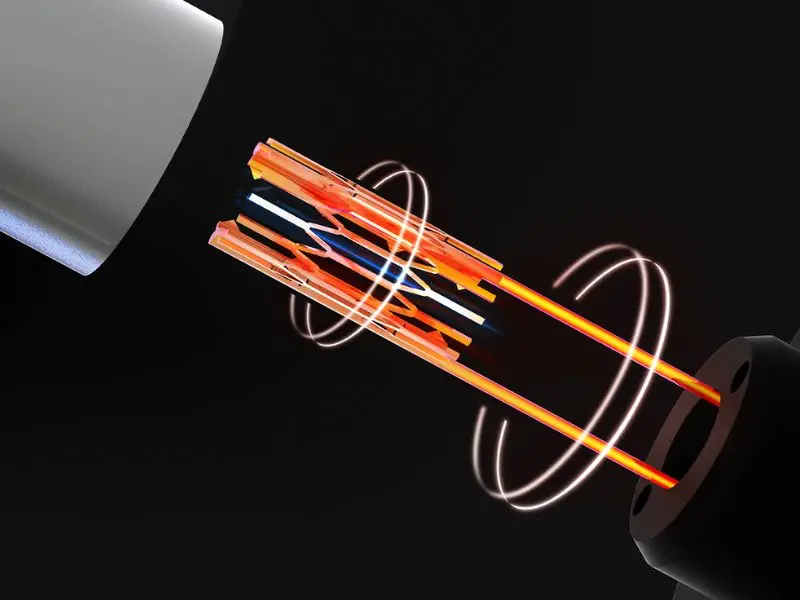 Elfbar 6000 puff adopts the QUAD-enhanced mesh coil, featuring a finely woven, expansive mesh structure.
This design not only increases the heating area and efficiency but also enhances the intensity of flavours.
QUAQ CELL provides a consistent output without voltage drops, ensuring pure and smooth vaping from the first to the last puff.
Overcharge Protection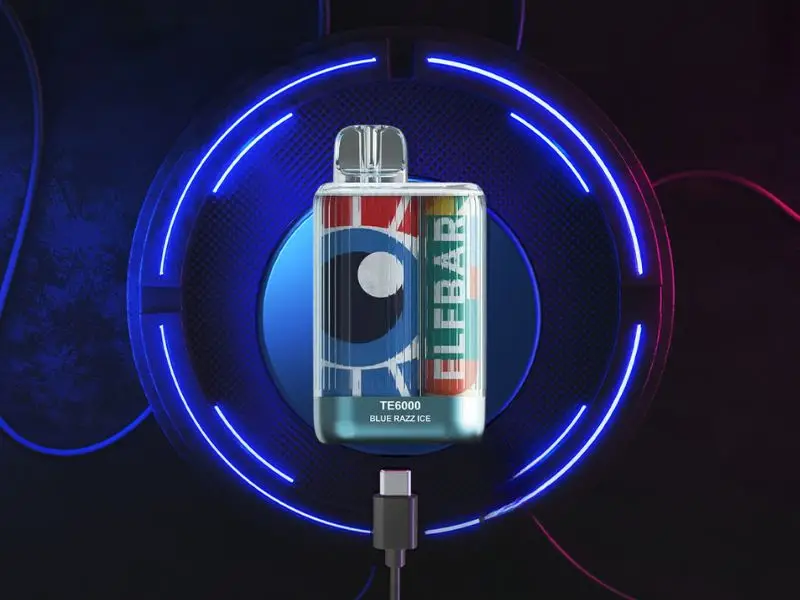 The safety protection system of Elf Bar TE6000 is truly commendable. It features an overcharge protection function that many other vapes lack.
This function automatically stops charging when the device is fully charged, eliminating the risk of battery overheating.
This powerful feature eliminates many safety concerns related to charging, ensuring vapers can use their vapes with enhanced safety.
Draw-Activated Operation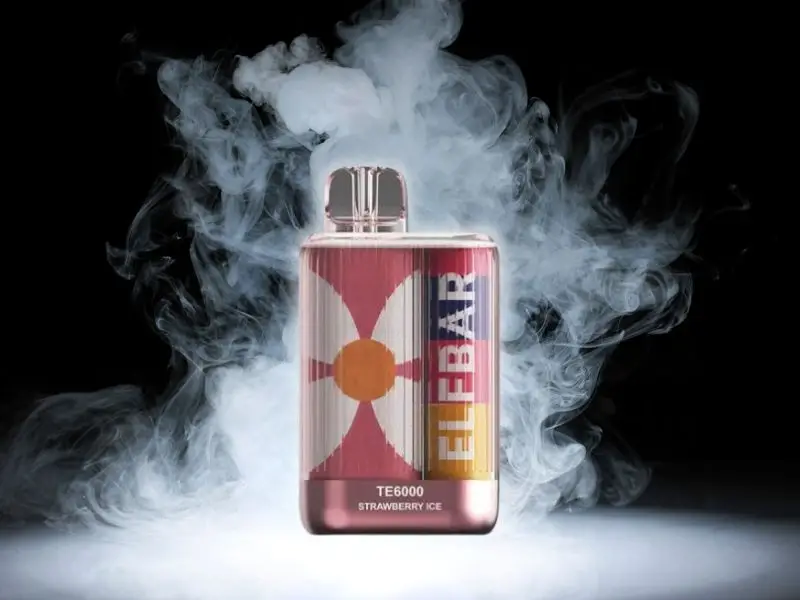 One of the key reasons Elf Bar TE6000 is highly sought after by vapers is its effortless operation.
With its draw-activated operation, you can initiate a delightful vaping experience with ease.
There's no need for various buttons or complex maneuvers—simply bring your lips to the mouthpiece and inhale gently to enjoy the rich vapour.
ElfBar TE6000 Review: Best ELF BAR TE6000 Flavours
Elf Bar Te6000 offers over a dozen irresistible top-tier flavours, but if you were to ask me about the elf bar te 6000 best flavour, I would undoubtedly recommend these three flavours: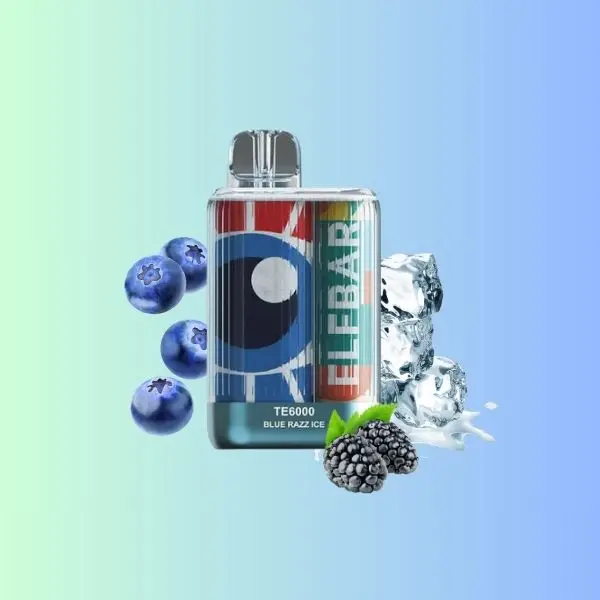 Blue Razz Ice
Blueberries often bring a juicy, slightly tart flavour, while raspberries add a rich sweetness. Additionally, this flavour often includes some icy elements to provide a cooling sensation.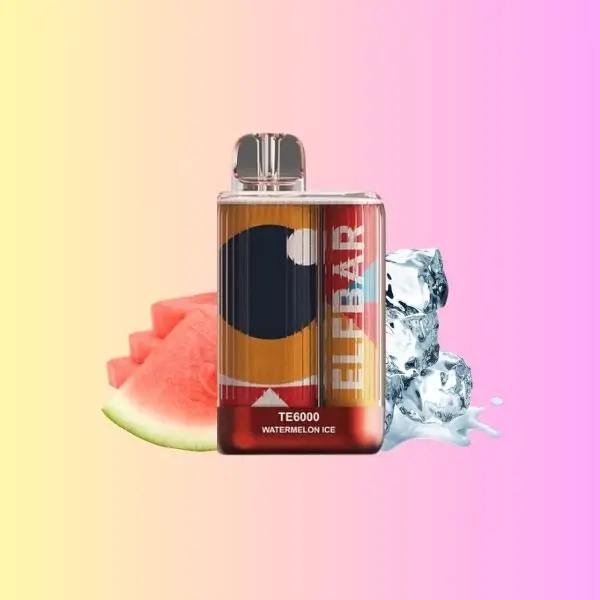 Watermelon Ice
You'll experience watermelon's juicy and sweet flavours as if indulging in ripe summer fruit. Then, a gradually intensifying sense of coolness will hit your palate.
Especially on a scorching day, vaping Watermelon Ice flavour can make you feel refreshed and hydrated.
Strawberry Banana
It's like being in a strawberry and banana orchard, where the rich fruit aroma fills your mouth.
Then, the tangy and sweet taste will leave your taste buds wanting more.
While these are some elf bar te6000 best flavour recommendations, your preference will ultimately dictate the best flavour for you from the Elf Bar TE6000 range.
But when you find it hard to decide, why not try these top three flavours?
ELFBAR TE6000 Review: Elf Bar TE6000 Price
Despite offering 6000 puffs, a large battery capacity, a wide range of flavorful options, and reliable safety features, the TE6000 comes at an incredibly affordable price, requiring just a few tens of euros.
Here are the prices for the TE6000 of Elfbar Australia in both single and triple packs, which you can consider and buy at your convenience: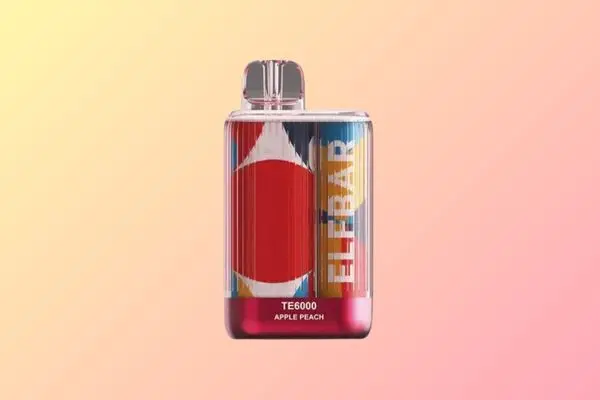 Elf Bar TE6000 (Single Pack)
The revolutionary Elf Bar TE6000 is the ultimate vaping companion for today's on-the-go lifestyle!
Experience the seamless upgrade from the popular TE5000, now with an impressive 6000 puffs to keep you satisfied longer.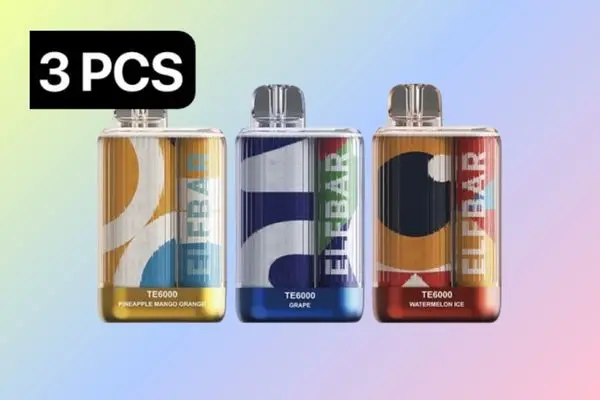 Elf Bar TE6000 (3PCS)
3 × IGET Elf Bar TE6000 Puffs Rechargeable Disposable Vape
How To Use Elf Bar TE6000?
Using the Elf Vape Bar is incredibly straightforward and can be broken down into these 5 simple steps:
User Experience And Feedback
Tanya
Cheaper and convenient!
Keita.M
It's got such fascinating flavours!
Simon
I love the looks and performance.
Verdict
I hope this Elf Bar TE6000 review Australia provides valuable insights for potential users in Australia and beyond.
If you're looking for an exceptional vaping experience that combines innovation and satisfaction, the ELF Bar TE6000 is undoubtedly worth a try.
Its sleek design, impressive flavour options, ease of use, and satisfying performance make it a standout choice for both beginners and experienced vapers alike.
You can head over to VapePenZone to choose your very own vape. They offer the widest and latest range of flavours and assure you of genuine products.
FAQ
How much nicotine is in Elf Bar TE6000?
The Elf Bar TE6000 nicotine content is 4%.
How long does Elf Bar TE6000 last?
Heavy vapers can expect it to last around 6-8 days, while light vapers may get 8-12 days or even longer.
It depends on your vaping frequency. For example, if you vape 1000 puffs a day, one Elf Bar TE6000 will last you about 6 days.
What are the side effects of the Elf Bar te 6000?
Even though elf bar te6000 ingredients are all relatively safe ingredients, there will still be some potential side effects of the Elf Bar TE6000:
Nicotine dependence
Throat irritation
Dry mouth
Allergic reactions