If you're new to vape, or you've been vaping pod system vapes for some time but don't know what are ceramic coils, cotton coils and quartz coils, and the differences between them, then this post is for you.
The material that the coil you use is made from makes a lot of difference to your vaping experience. But what is a ceramic coil? Are ceramic coils really better than cotton wicks? What makes them different in performance? If you're wondering the answers to these questions, or you want to know more for improving your vaping experience, keep reading.
What Is A Ceramic Coil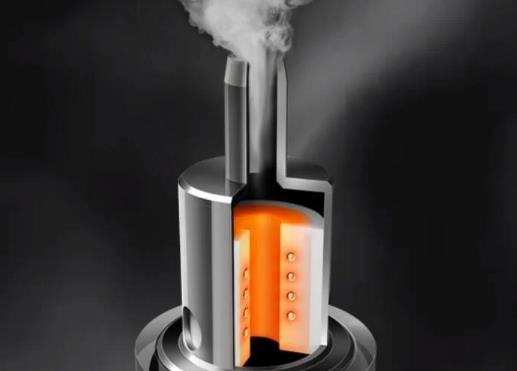 So, to talk about the ceramic coil, first, you need to know what ceramic is. Ceramic is actually in many little parts of your everyday's life.
The old-style pottery, blocks as well as tiles, most of which are in ceramic. Modern ceramic is used for tooth substitutes and dental prosthesis, for making the blades of kitchen knives and many other kinds of applications. Ceramic parts can be amazing for mechanical properties (resistance to abrasion, elasticity, tolerance to heat), optical properties (from transparent to completely nontransparent) and also electric properties.
In coil science, the lack of a protective bonded coating can cause constant failings of the wires because oxidation of the alloy is increased at elevated temperature level. The phenomenon is magnified in the presence of hostile combinations of e-liquids and during repetitive heating & cooling periods. It causes creating a layer of oxidized material at the surface of the cord. The risk of the layer peeled off and the particles being released exists, absolutely.
A Ceramic coil is a coil that made of ceramic to expand the longevity and keep it from issues like oxidation of the metal in the vapes. They seem to take more time to heat up than many other coils (like quartz coils), but they are known for remarkable heat retention. Some of the other pros of ceramic coils proclaimed by manufacturers include longer life, self-cleaning mechanism, and almost no dry hits.
One of the most noteworthy benefits of ceramic coils is that it provides the purest vapor flavor in the industry today.
The Different Types Of Ceramic Coils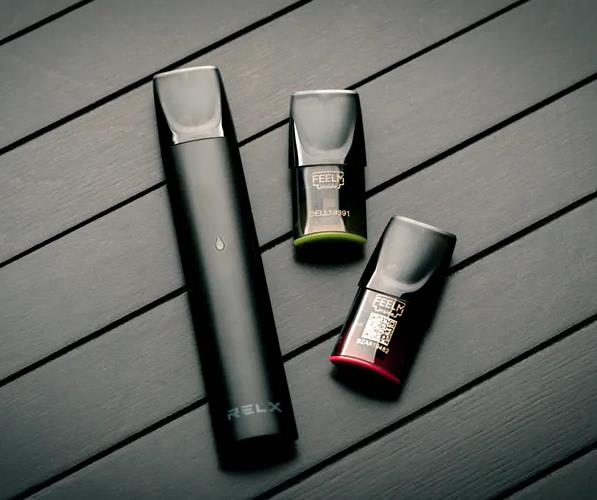 Some manufacturers have already put the "ceramic" in their atomizers, however, the confusion of ceramic coils still exists when it comes to which kind of ceramic is being used.
The ceramic for heating elements is just a mixture of some specific oxides: lead, silicon, boron, magnesium, titanium and also several oxides chosen from the group including the oxides of nickel, manganese, cobalt and also iron. The ceramic is then fused to bond to the wire and also forms a protective glaze that can prevent oxidation. The oxides in the combination are securely trapped in the framework and also added to the electrical properties. The patents for coating cables have actually been registered in the very early 1960s and are such techniques are still employed nowadays.
One more type consists of a microporous ceramic, a cylinder built around a resisting wire. Right here, the material utilized is Silicium and also the ceramic is absolutely nothing less than glass.
The best pod vape brand RELX has the best ceramic coils inside their prefilled pods. Providing great flavor and decent clouds for pod vape users like you! Can't wait to get one? Go check them out!
Ceramic Coil: Pros And Cons
Pros:
Optimum Viscosity: By selecting ceramic coils, you can have a thicker viscosity in your tanks than you can in wicking coil tanks or cartridges. This is because the heating element and fiber tube in one ceramic device will not decrease.
Boosted Flavor: With ceramic coils, vapers typically report that it provides better performance of flavor. There is absolutely nothing in a ceramic coil that will react with your e-liquid's flavor. Eventually, the expanded surface from the coil's ceramic material implies that even more e-juice is vaporized with each puff.
A Long Life Span: Ceramic can withstand high temperatures, indicating that the life-span of your ceramic coil is a lot longer compared to cotton coils. Furthermore, dry hits do not damage the coil due to the fact that the ceramic around the coil offers a significant degree of protection.
No Burnt Taste: A ceramic coil decreases the chance that you get the poor taste that comes with a completely dry hit. The awful taste of singed wick material goes away with a ceramic coil.
Fewer Spitbacks: With a ceramic coil, it is much less possible for a spitback to happen. This is due to the fact that any e-liquid that spits out of the coil must travel through the ceramic before it goes into your mouth. Tiny pores within the ceramic also keep the e-juice from pooling around your coil.
Temperature Level Guideline: Ceramic coils offer you the opportunity to manage the temperature level of your vape pen. By contrast, various other wicks (like cotton wicks) have no temperature level controls and also are more likely to get overheated.
Better Vapor Integrity: Ceramic coils can let more e-liquid to be vaporized while simultaneously continuing the delivery of the e-liquid. Ultimately, less e-liquid is needed as a result of the ceramic coil's superb heating ability.
Resilience: Unlike cotton coils, dry hits will not harm or damage ceramic coils. The heat-resistant top quality of ceramic coils supplies maximum degrees of protection, suggesting that you can utilize these coils for a lot longer.
Self-Cleaning Properties: As contrasted to various other coils, ceramic coils are self-cleaning, indicating that you are investing less time on cleaning and more time vaping.
Cons:
Fewer Choices for Tanks and Coils: It's still rather rare. As compared to cotton coils, they are harder to discover. Ultimately, you might have to get another tank to try ceramic coils.
Faster Intake of E-Juice: While it does give you an improved flavor, the drawback is that they consume juice faster than cotton coils. It's not the end of the world because higher juice consumption is correlated with performance advantages, but it is something you can not neglect.
Less Sweetness in the Flavor: If you've tried both ceramic coils and cotton coils, you'd know that when you use the cotton coils, the fruit flavor tastes sweeter.
About Cotton Coil
Many vapers have reported a better flavor taste from ceramic coils. However, some sources say that it is inconsistent. Just some claims about the flavor improvement from the ceramic coil are not good enough to warrant a switch from cotton wicks to ceramic vape. In addition, some vapers are concerned about the possible health effects of ceramic coil vaping. To put it simply, most of the vapers like cotton wicks more since they see them as much safer than ceramic coil vapes.
But there has not been enough of tests or study done to determine the health risk of ceramic coils and many vapers pointed out that you would need to inhale tons of silica powder to truly affect your body.
On the other hand, cotton wicks are easy to be burned, dry hits and also a much shorter life expectancy than ceramic vape coils. As you can see, both ceramic and cotton has advantages and also disadvantages!
If you enjoy RBA atomizers, after that for sure you will make use of cotton wicks as this is one of the most common materials utilized in RBA atomizers. However, some vapers utilize other products such as hemp fiber. Hemp fiber is quite prominent now, however, it's likewise far more pricey than cotton wicks.
Luckily, if you're a big fan of cotton coils, we've got the ones you like — the VaporCave compatible pods for Juul and the compatible starter kit for Juul, all using cotton coils with the best flavors, and at a more affordable price! Go check them out.
Ceramic Coils VS Cotton Coils: Conclusion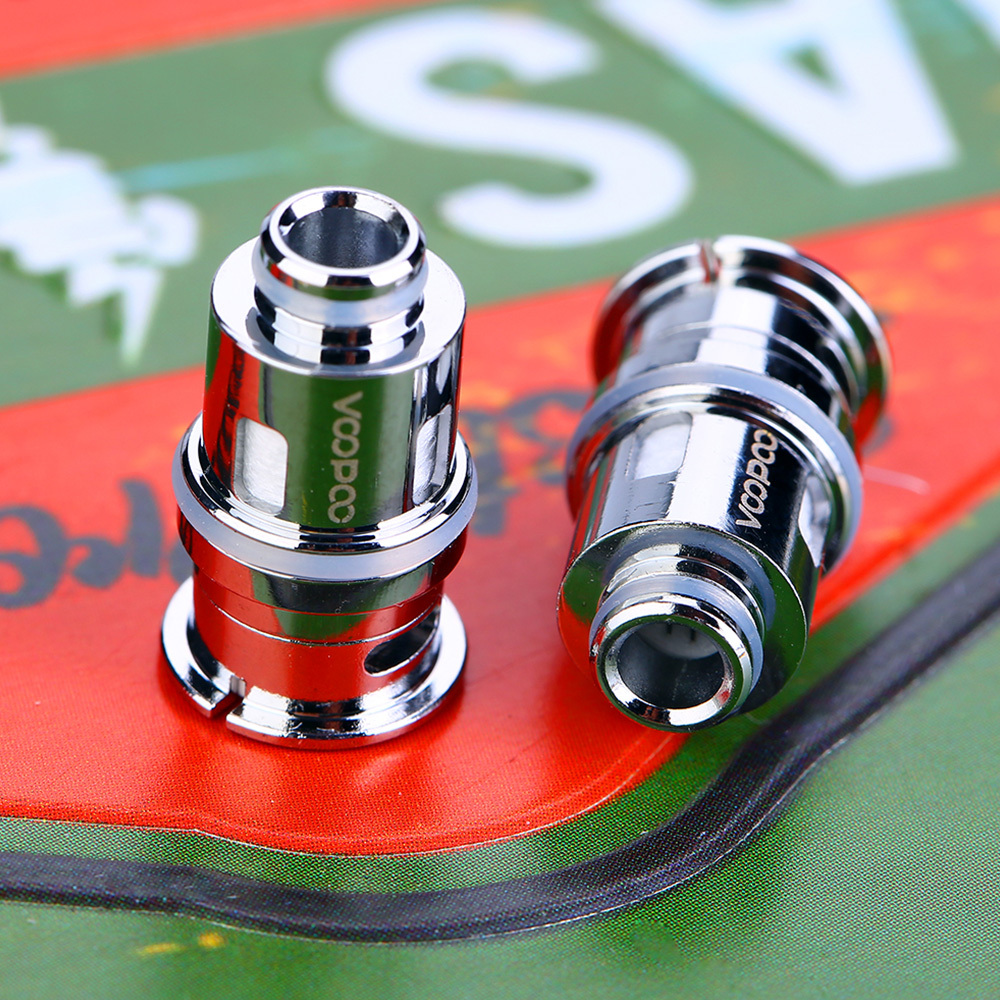 It actually depends a lot on your personal preference. I can't say that ceramic cons are better than cotton wicks. It just depends whether you prefer coil life-span or safety and an extra effective e-liquid consumption. And it also depends a little on whether you're a pro vaper or you just like pod system vapes more.
There is no definitive medical records verifying that ceramic coils aren't secure to vape. Believe that you will need to vape a lot of silica powder to get any negative side effects. For instance, silicosis normally occurs to miners that have actually been exposed to high amounts of silica powder for several years. We can not compare a tiny permeable ceramic coil with a miner breathing in tons of silica powder. Nevertheless, still many vapers choose to be "on the risk-free side" and prevent using ceramic ones. As I said, it is really up to you.
Both ceramic and cotton wicks are amazing materials and it generally depends on your vaping habits and also vaping choices.