Quick Guide
Each of the best TE6000 flavours is mouthwatering and an absolute must for every Elf Bar TE6000 fan! Here are the three best TE6000 flavours for 2023:
Blue Razz Ice
Watermelon Ice
Strawberry Banana
Read on, and you'll be able to unlock the TE6000's feast of flavours and learn about the detailed characteristics of each.
Introduction
Elf Bar TE6000, one of the popular series of Elf Bars, has received a lot of attention from vapers for its flavours.
In this article, we will select the best TE6000 flavours from multiple perspectives to help vapers understand the characteristics of these flavours more fully.
What Is Elf Bar TE6000?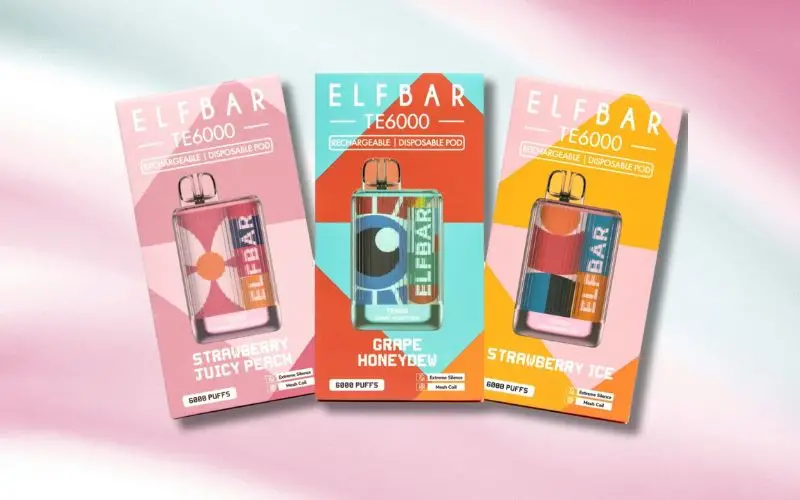 The Elf Bar TE6000, the best of the many Elf Bar series, is known for its Quark mesh coil, overcharge protection, automatic vaping, and silent design.
Not only that, its large 10.3ml e-liquid and 550mAh battery capacity can provide vapers with up to 6,000 puffs of vaping.
The powerful performance and high-colour appearance attract a large number of followers.
POSITIVES
Rechargeable

Automatic draw

Quiet design

Fast heating efficiency
NEGATIVES
Some flavours are too sweet
Meet Elf Bar TE6000 Flavorful Lineup
TE6000 offers vapers over a dozen flavours with a great lineup of flavours.
The flavours include apple, peach, blueberry, grape, kiwi, guava, pineapple, mango, strawberry, banana and many other fruit flavours.
Various fruit flavours match and combine, which is a collision of different fruit flavours and creates a carnival full of fruit flavours for vapers.
3 Best TE6000 Flavours According To Ahref
To find the best TE6000 flavours, it is essential to refer to the amount of flavour search volume made by vapers by Ahref.
The search volume in part reflects the popularity and appeal of certain Elf Bar TE 6000 flavours.
Top Elf Bar TE6000 Flavour Ranked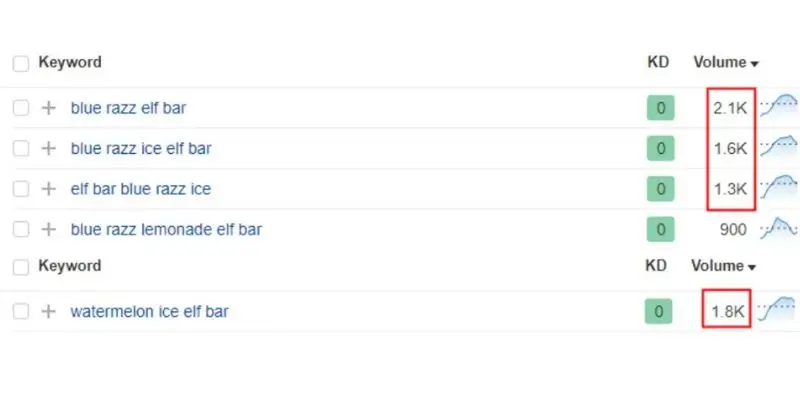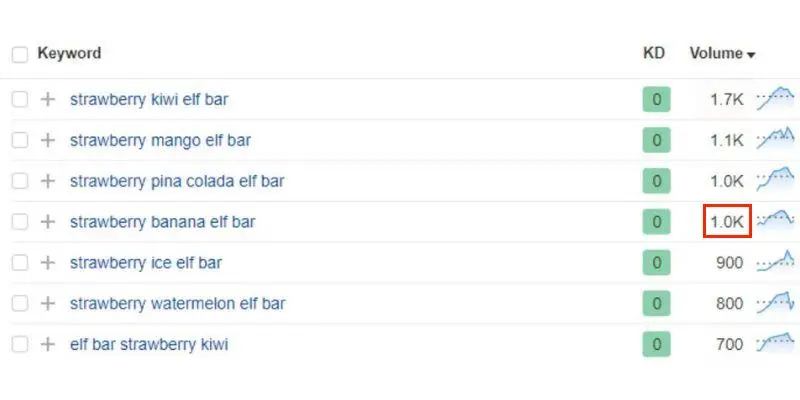 Blue Razz Ice – 5000 search volume
Watermelon Ice – 1800 search volume
Strawberry Banana – 1000 search volume
The three TE 6000 best flavours based on searches are Blue Razz Ice, Watermelon Ice, and Strawberry Banana.
Below, we will look at the characteristics of these flavours and gain insight into why they are so popular!
Blue Razz Ice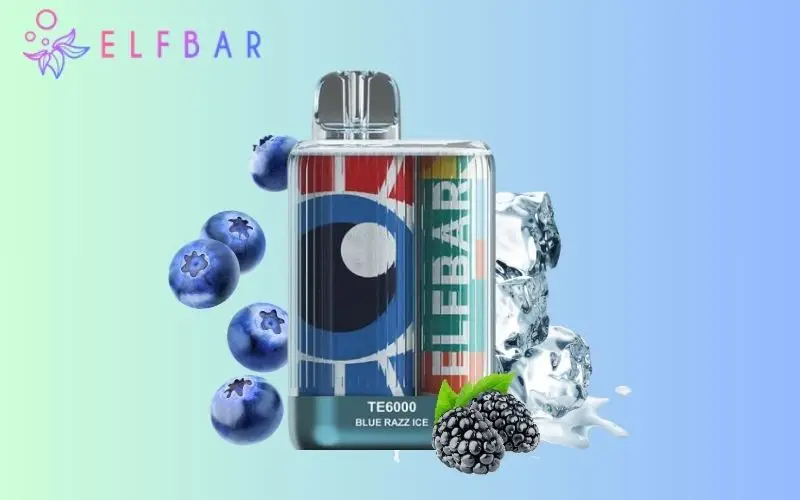 The tart and sweet flavours of blueberries and raspberries provide a deep sense of summer freshness. With the help of ice, a powerful coolness fills your mouth.
Watermelon Ice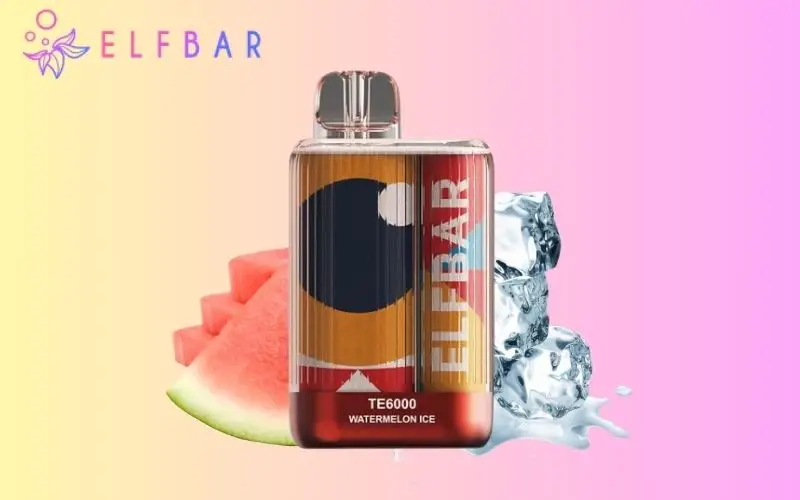 When you vape this flavour, it's like you're tasting crunchy, sweet watermelon. The watermelon flavour is paired with ice cubes to directly hit your mouth!
Strawberry Banana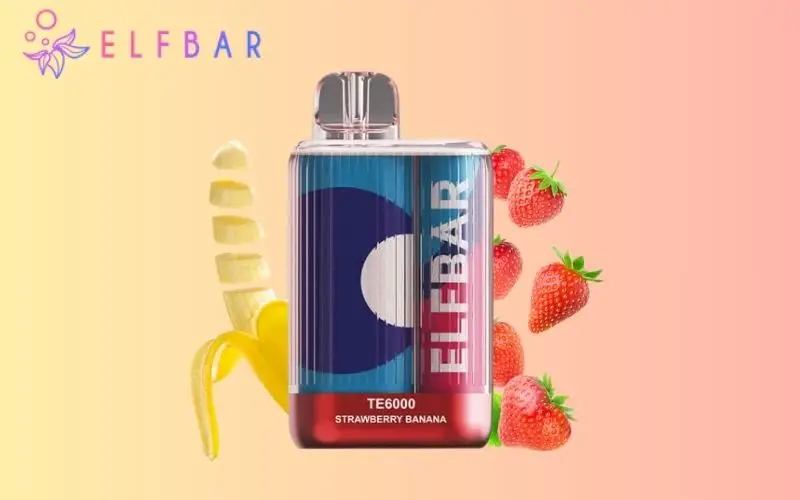 You may find it hard to believe the juicy popping sensation of strawberries and the creamy denseness of bananas you can feel simultaneously in this flavour! The two flavours blend perfectly for most vapers.
Best TE6000 Flavours According To Our Team
To better help vapers understand the TE6000 flavours, our VapePenZone team has also personally tried and selected the three best TE6000 flavours.
Strawberry Ice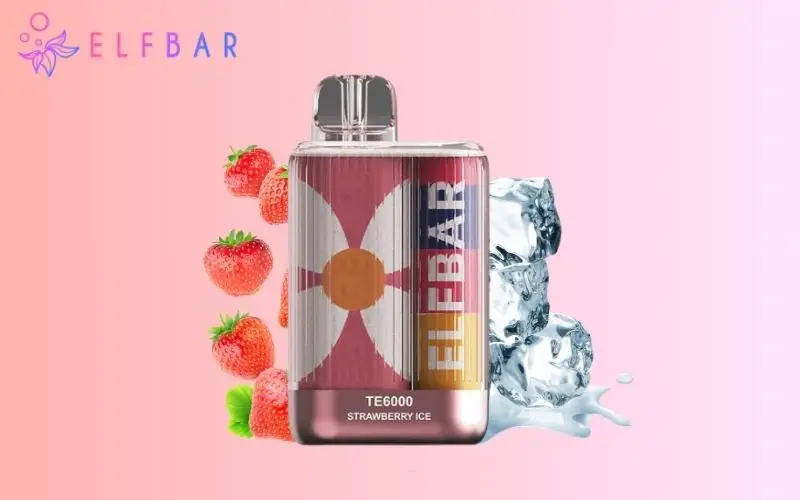 Vaping this flavour is like going to a strawberry patch and eating strawberries freshly picked. The fresh, rich strawberry flavour can be felt in every puff.
Pineapple Mango Orange
It's a blend of three fruits for a rich and smooth flavour. If you like tropical fruits, this is definitely a good flavour and worth trying!
Blue Razz lemonade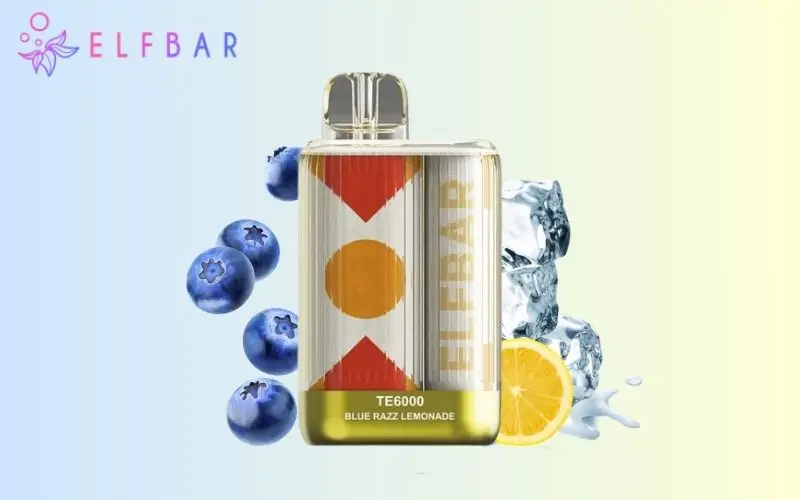 The tartness of this flavour definitely stands out more than any of the other flavours, with a prominent lemonade flavour, which leaves a hint of blueberry and raspberry in the mix.
My Personal TE6000 Recommendations: A Flavour Festival
Grape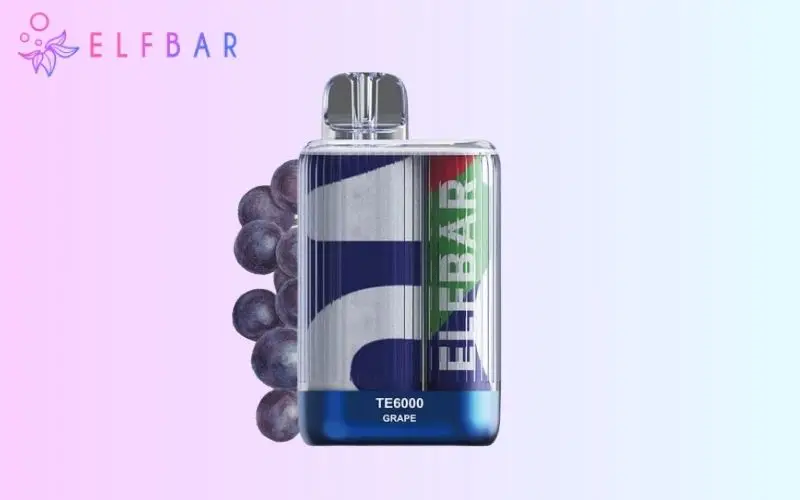 Grape juice-like sensation! Just the right amount of slight tartness and sweetness, not too sweet to be cloying.
Plus, I'm personally a crazy grape lover, so this ElfBar disposable flavour is just excellent!
Apple Peach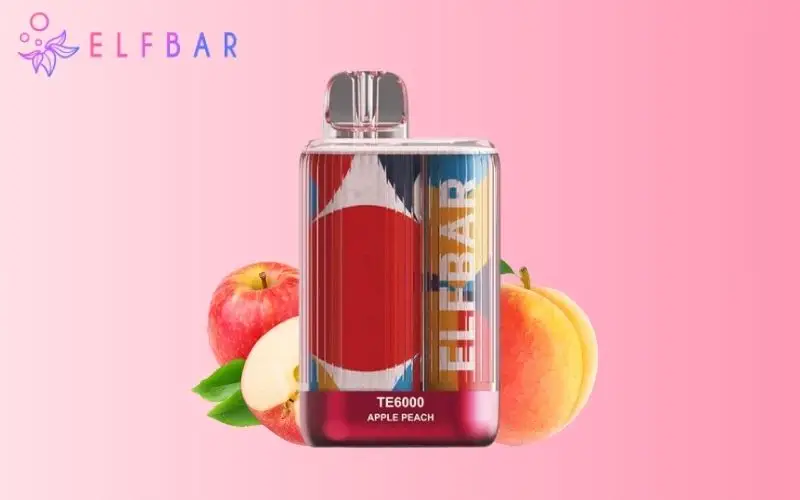 This flavour reminds me of apple pie and peach pie, very creative yet fusion flavours. Even after vaping, this rich and fruity flavour still lingers in the mouth for a long time.
Customer Review
Kimberley
Blue Razz Ice flavour is truly refreshing and sweet!
Tausif N.
The Watermelon Ice flavour is like a cool summer fruit slush sip.
Betony
I love the light sweetness of Strawberry Banana!
How Did We Choose?
We have handpicked the above best TE6000 flavours based on professional tools, personal flavour tests and customer reviews.
Our goal is to analyze and select the best flavours from multiple perspectives, help you know the characteristics of these flavours, and make the right flavour choice for you.
Of course, if you want to also learn about the Elf Bar best flavours, you can read the article below for a deeper understanding.
Where Can You Buy Elf Bar TE6000 In The AU?
In Australia, you can try to buy Elf Bar 6000 from VapePenZone, and we provide the most complete and latest flavours at the most affordable price.
Not only that, you can also choose other models of ElfBar Vapes. Welcome to buy them!
Verdict
The best TE6000 flavours and the flavours worth trying have been introduced. I'm sure you've found a flavour of Elf Bar disposable vape you want to try, so go ahead and start your vaping journey!
FAQ
What is the Elf Bar TE6000 used for?
The Elf Bar 6000 puffs are ELF BAR's innovative disposable rechargeable vape.
This stylish vape is notable for its overcharge protection as well as its quiet design that delivers up to 6000 puffs. These make it ideal for those looking for a long, continuous vaping experience.
How long does TE6000 last?
The ELFBAR TE6000 typically has a lifespan of approximately 12-15 days.
However, the actual duration of use may vary from person to person, depending on how often and for how long the individual vapes.
Can you refill Elf Bar TE6000?
The ELF BAR TE6000 is a pre-filled disposable vape, so you cannot add e-liquid to it.
Once the e-liquid is depleted, you can discard it and buy a new vape to continue the wonderful vaping experience.
What are the Elf Bar TE 6000 side effects?
Based on available information, Elf Bar TE6000 vapers have not reported any serious symptoms.
However, Elf Bar TE6000 as a vape can also have some potential adverse effects, including headache, nausea, cough, dry mouth or dry throat, and nicotine addiction.
What is the most popular flavour of Elf Bar?
Blue Razz Ice flavour is the most popular Elf Bar flavour.
What are the worst elf bar flavours?
There is no such thing as the worst elf bar flavours and only flavours that don't suit your taste buds. Just try to avoid choosing fruit flavours you don't like before you buy.