What? Are you not aware of the best Elf Bar 5000 flavours? Well, you surely cannot miss out on this informative flavour introduction.
As a seasoned vaper with 5 years of Elf Bars vaping experience, I've long been in the loop with all the latest trends! Get ahead of the game and check out the best Elf Bar 5000 flavours:
Are you ready to embark on a journey to explore these irresistible flavours? Let the adventure begin!
Introduction
The Elf Bar BC5000 is undoubtedly a captivating vape, excelling in design, flavours, and performance.
Therefore, it's no wonder everyone is eager to discover the best Elf Bar 5000 flavours Australia for the ultimate vaping experience.
In this article, I'll unveil the best flavour Elf Bar 5000 based on official Ahrefs data.
What Is An Elf Bar 5000?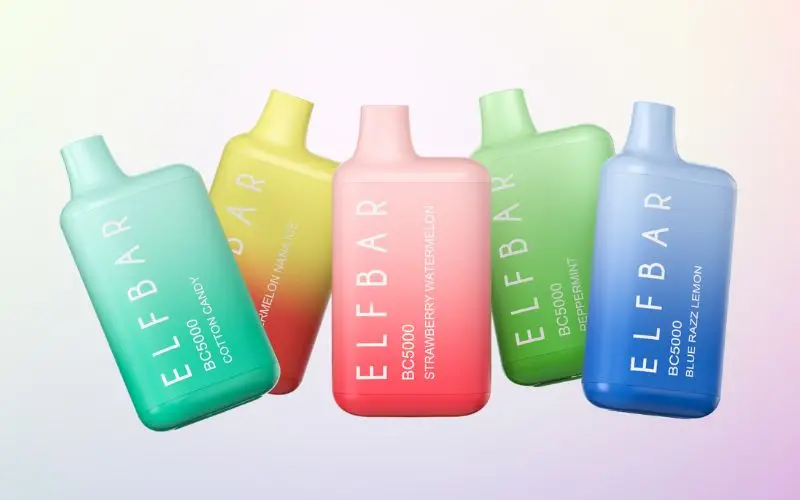 As we all know, Elfbar is a renowned name in the vaping world, leaving a deep impression in the hearts of many vapers.
The Elf Bar BC5000 stands out among dozens of ELFBAR series with its eye-catching appearance, variety of Elf Bar 5000 flavors, and high-performance dual coil technology.
ElF BAR BC5000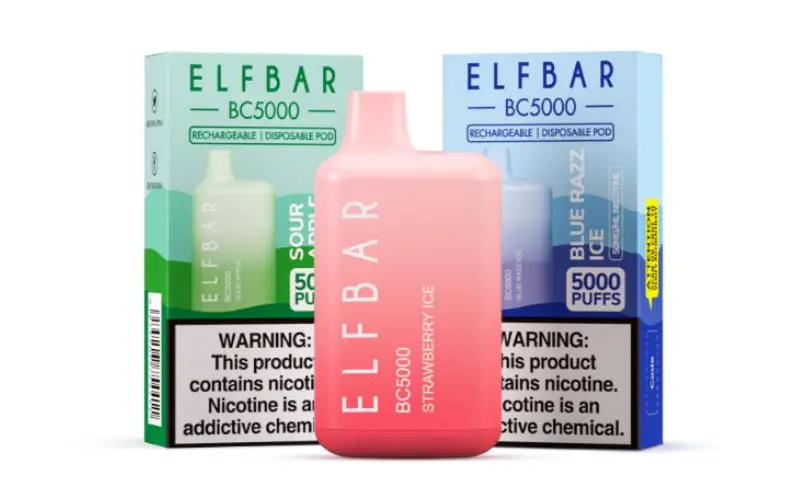 Specification
Size: 79mm × 41mm × 19 mm
Puffs: Up to 5000 Puffs
Nicotine Content: 0%/3%/5%
E-liquid: 13ml
Battery: 650 mAh
Flavours: 67+
Material: PCTG
Rechargeable: Yes
Best Elf Bar 5000 Flavours Ranked According To Ahref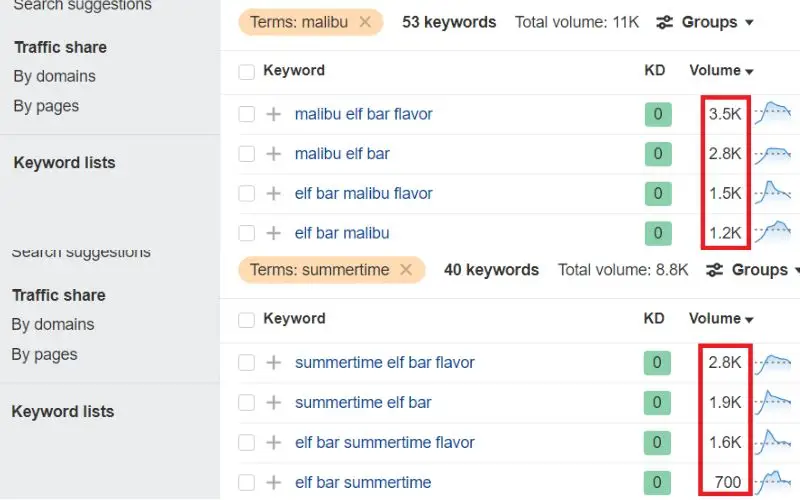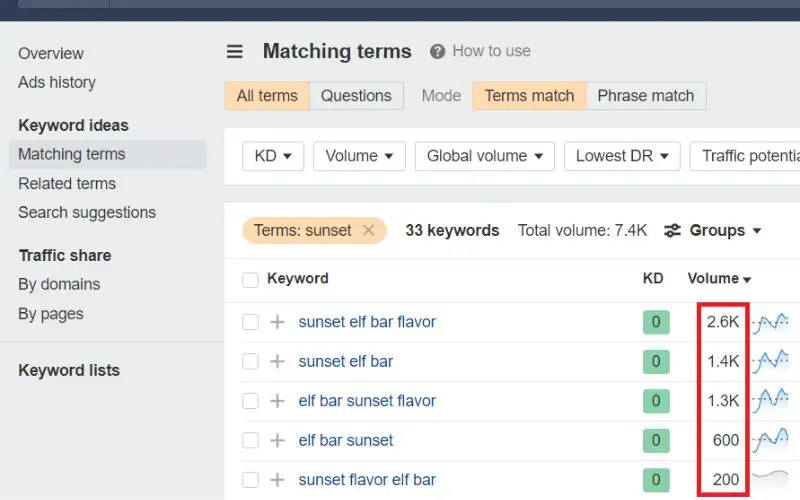 According to Ahrefs data, we have identified the top 3 Elf Bar 5000 best flavors, with the following Elf Bar BC5000 flavors ranked:
Malibu – 9000 Search volume
Summertime – 7000 Search volume
Sunset – 6100 Search volume
Time range: up to August 2023
From the data, we can already sense the enthusiasm of vapers and the popularity of these three Elf Bar BC5000 flavours.
So, what exactly makes these three flavours so captivating? Let's continue to explore and find out.
Best Elf Bar 5000 Flavours: Notes Detailed
Next, let's take a closer look at the Elf Bar Vapes 5000's best Elf Bar flavors in 2023.
Malibu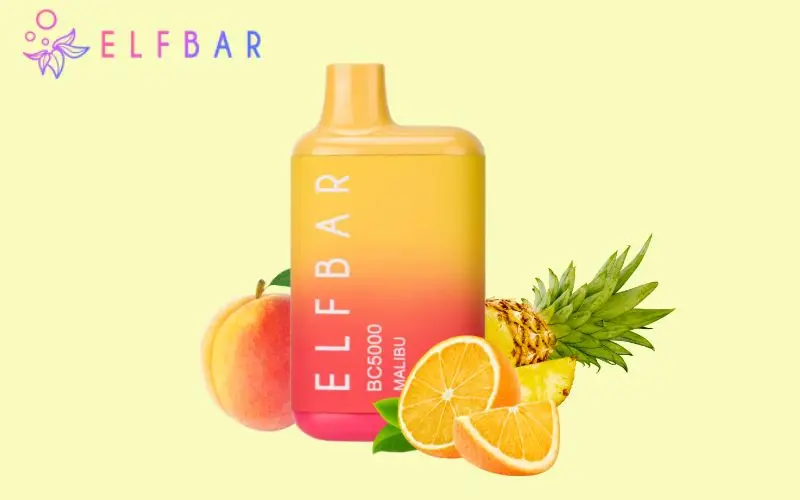 When vaping the Malibu flavour, you'll distinctly sense the sweetness and juiciness of peaches, as if savouring ripe summer fruits.
Following that, the vivid tartness of pineapple blends in, adding a refreshing twist to the flavour profile.
Lastly, the essence of oranges delicately intertwines, providing a more intricate layer to the overall flavour experience.
It's akin to being in a serene beach resort, relishing the cool ocean breeze, creating a sense of leisure and enjoyment.
Summertime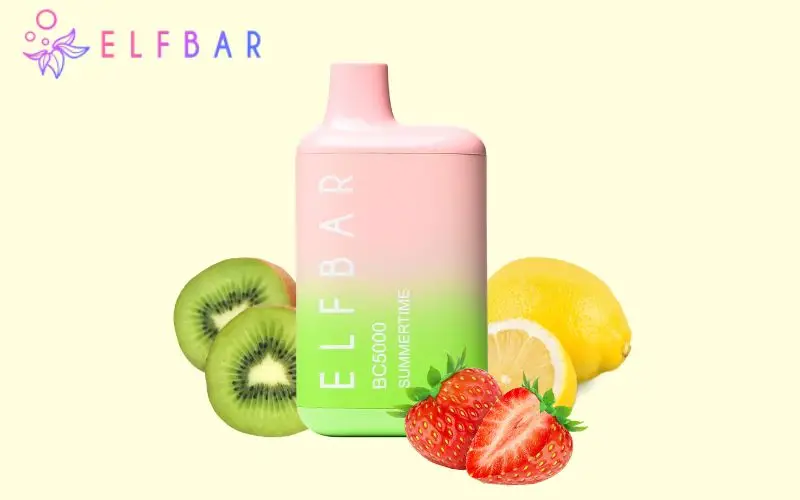 You'll experience a refreshing summer ambience when you vape the Summertime flavour.
The combination of strawberry, kiwi, and lemonade brings a rich fruity flavour to the palate as if taking a stroll through a summer orchard in your mouth.
The sweetness and juiciness of strawberries are followed by the tangy freshness of kiwi and the coolness of lemonade, creating a vibrant and lively flavour sensation.
Sunset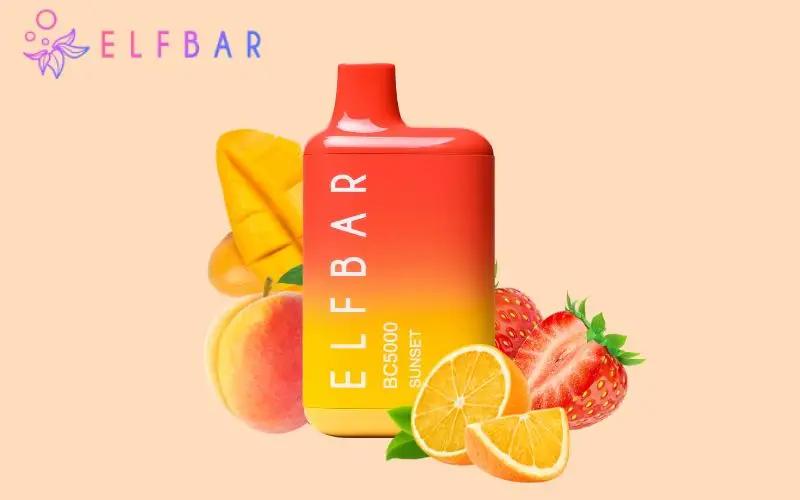 When you vape Sunset flavour, you'll be greeted by a symphony of tropical flavours that transport you to a tranquil evening on the beach.
The blend of tropical orange juice, sweet peach, ripe mango, and succulent strawberry creates a harmonious fusion of flavours that dance on your taste buds.
User Testimonials And Reviews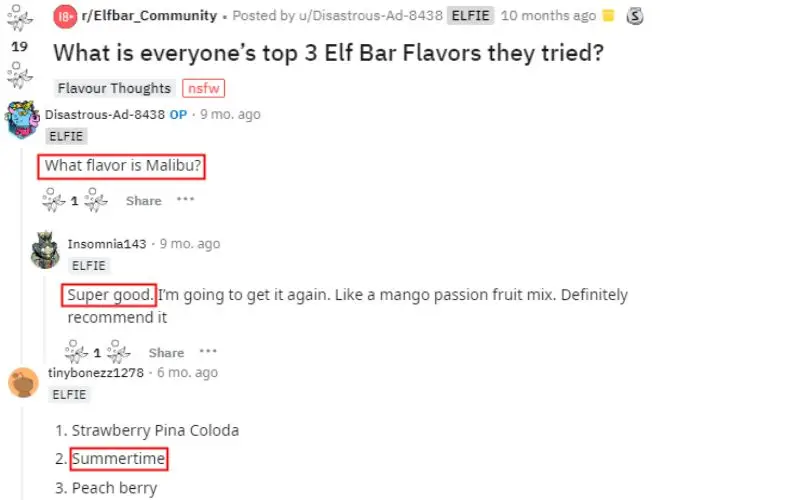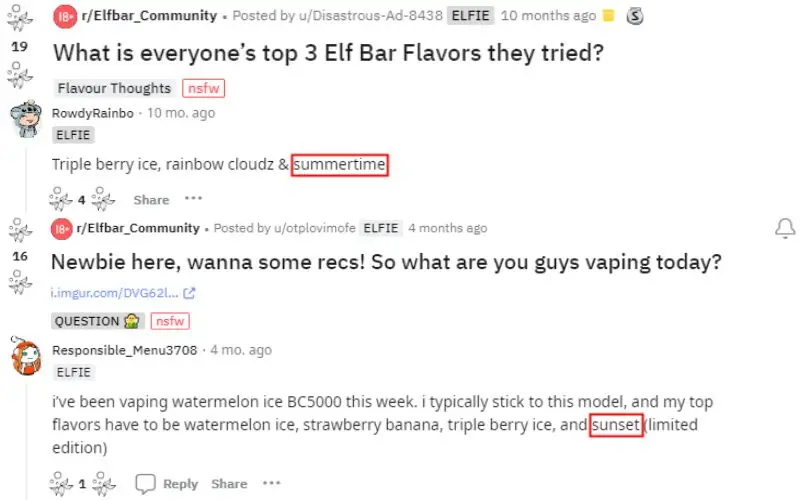 Of course, after looking at the statistical data, you might still be curious about the firsthand experience of other users with the best Elf Bar 5000 flavours.
In that case, you can look at the testimonials and reviews from vapers in the ElfBar community, as established by Elf Bar Vapes.
The VapePenZone Team's Favorite Elf Bar BC5000 Flavours
In addition to the best Elf Bar 5000 flavors mentioned above, our VapePenZone team has also explored numerous other Elf Vape Bar flavours, and we'd like to recommend three team favourites.
They are the Blue Razz Ice, Rainbow Cloudz, and Miami Mint flavours.
Blue Razz Ice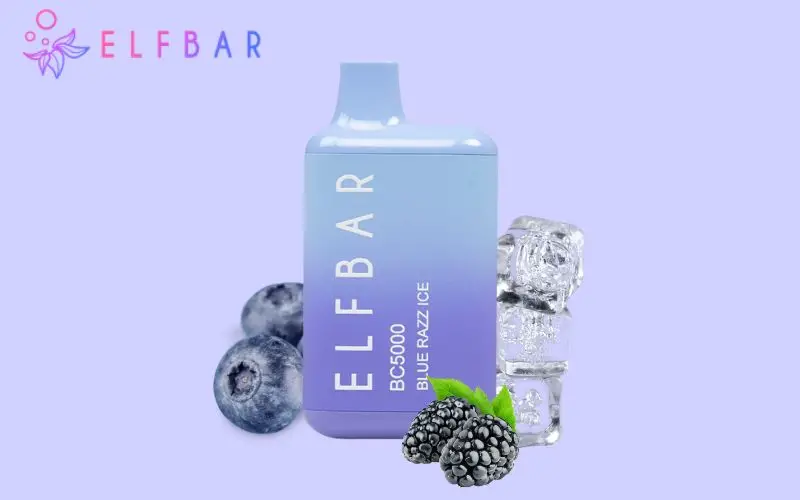 This is a fantastic Elf Bar ice flavor. As you inhale, the bold and tangy notes of blue raspberry will awaken your senses with their vibrant and fruity essence.
This fruity sweetness is quickly followed by a cool rush of icy menthol on the exhale, creating a satisfying and revitalizing sensation.
Combining sweet and tart blue raspberry with chilling menthol creates a balanced and enjoyable flavour profile that is perfect for those who enjoy a mix of fruitiness and coolness in their vaping experience.
Rainbow Cloudz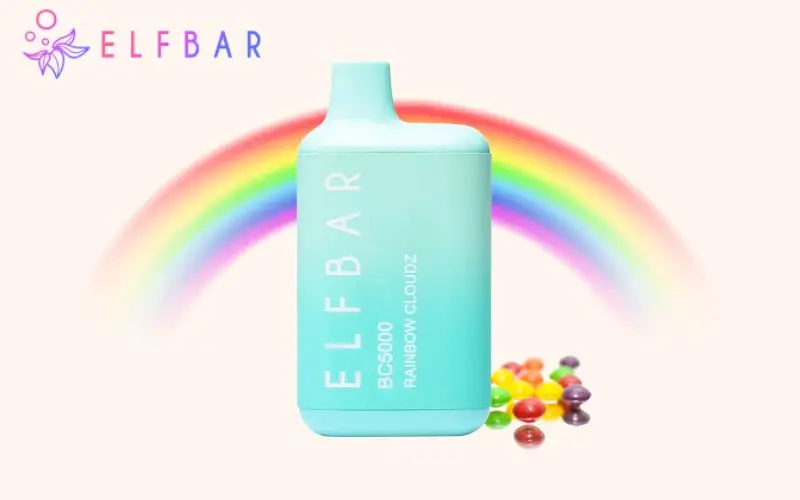 When you vape the Rainbow Cloudz e-liquid flavour, you will be immersed in a delightful experience.
As the vapour spreads in your mouth, you may sense a blend of sweetness and fruity flavours, as if enjoying a colourful candy feast.
This flavour is characterized by its vibrancy and sweetness, offering a sensation reminiscent of a rainbow's vibrant and colourful nature.
Miami Mint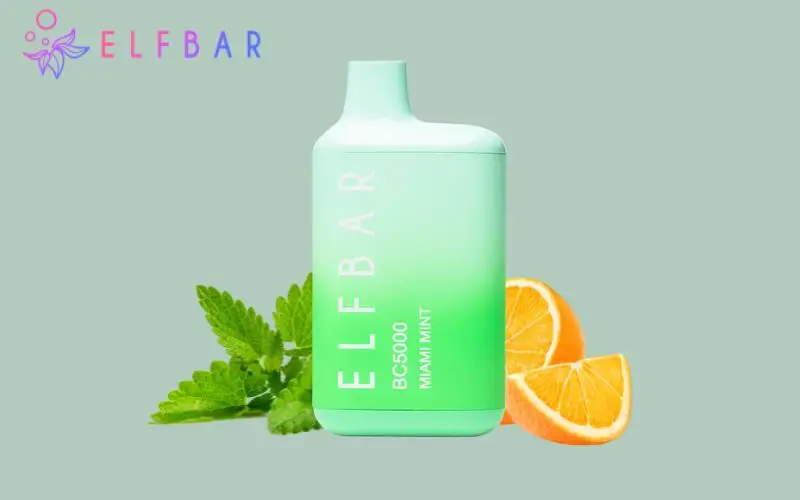 When you vape the Miami Mint flavour, you'll experience a refreshing sensation.
As you inhale the vapour, the fresh citrus flavour will diffuse in your mouth, bringing a lively and invigorating fruity experience.
As the citrus flavour subsides, a refreshing mint flavour will gradually appear, adding coolness to the entire flavour experience.
Where Can I Buy These Elf Bar Flavours?
Regrettably, Elf Bar BC5000 disposable vape isn't currently being sold in Australia.
However, you can consider trying Elf Bar BC3000 or Elf Bar TE6000, which offer similar flavours or match the best Elf Bar 5000 flavours.
The exciting part is that now, at VapePenZone, you can enjoy free shipping on orders over $100, and their reliable after-sales and warranty services also provide great peace of mind!
Verdict
The verdict is in! The best Elf Bar flavours BC5000 are Malibu, Summertime, and Sunset flavours.
Of course, these top Elf Bar Australia flavours mentioned above are only for guidance since everyone's preferences differ.
If you find a flavour irresistible, don't hesitate – it's probably the Elf Bar BC5000 best flavors for you!
FAQ
How much nicotine is in an elf bar 5000?
The Elf Bar BC 5000 nicotine content is divided into 3 types: 0%/3%/5%.
Which is the best flavour of Elf Bar 5000?
Malibu flavour is the best flavour of elf bar vape 5000 puffs.
Is Elf Bar 5000 a good vape?
Yes, the Elf Bar vape 5000 is excellent in terms of flavour and performance, making it a good vape option.
How long should a 5000 puff Elf Bar last?
The Elf Bar 5000 Australia offers around 5000 puffs per device, but the exact usage time varies from person to person.
For instance, if you consume around 1000 puffs per day, it can last you about 5 days.
Heavy users typically get 5-7 days of use, while light users can extend it to 7-9 days or even longer.
What are the worst elf bar flavors?
There are no worst elfbar flavors, only those that may not align with your preferences.