Discount Bundle
What Is IGET Bar Disposable Vape?
The IGET Bar 3500 Puffs is a top-tier disposable vape offering a hassle-free vaping experience. No refills or recharges are needed, it comes ready with diverse flavours. Without the drawbacks of traditional smoking, and with a sleek design, it's ideal for both new and experienced vapers.
Why Choose IGET Bar 3500 Vape?
The I GET Bar vape is not your average disposable vape. With its impressive battery life and array of flavours, it's no wonder it's a top choice for many vapers, especially in Australia. Opt for IGET Bar Australia when you're after quality and value in vaping.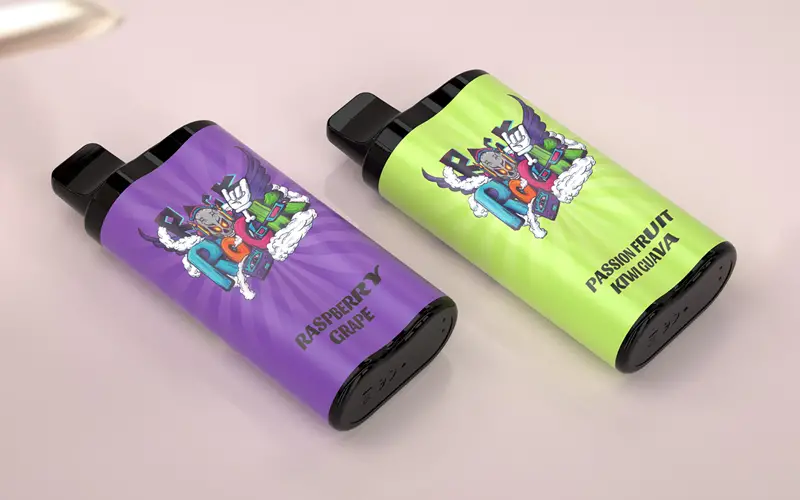 Package Content
1 × I GET Bars 3500 Puffs Disposable Vape
Specifications
Nicotine level: 5.0% (50mg/ml)
Puff: 3500 Puffs
E-liquid Capacity: 12ml
Battery: 1500mAh
Size: 41.2*19.5*94.5 mm
Coil Resistance: 1.2Ohm
Main Features Of I GET Bar Vapes
Plug and Vape: Pre-filled and pre-charged.
Disposable Design: No refills or recharges.
Variety of Flavours: Catering to all tastes.
Compact & Stylish: Perfect for on-the-go.
Smooth Vapour: Consistent and satisfying puffs.
Eco-friendly: Made with recyclable materials.
Experience the difference with IGET Bar vape nicotine, setting new standards in vaping convenience and quality.
FAQ About Kiwi Pineapple Ice IGET Bar
What does kiwi pineapple vape taste like?
Kiwi Pineapple vape flavor combines tangy kiwi with sweet pineapple for a refreshing and balanced taste.
Does IGET Bar 3500 have nicotine?
Yes, the IGET Bar 3500 typically contains 5% nicotine.
How many cigarettes are in a 3500-puff bar?
On average, a cigarette is thought to be equivalent to about 10-15 puffs on a vape. So, theoretically, a 3500 puff bar could be roughly equivalent to 230-350 cigarettes.
Frequently Asked Questions
For a more in-depth understanding of our shipping and return policies, visit our detailed guide at Vapepenzone.
What Is The Expected Delivery Time For My Order?
For most Australian regions, delivery occurs within 2-5 business days. For remote areas, it may take an additional 2-3 days. Contact our support with your postal code for precise timings.
How Soon After Placing An Order Is It Dispatched?
Orders made from Monday to Friday are processed within 24 hours. A tracking number will be sent upon dispatch.
Is It Possible To Modify Shipping Details Or Order Items?
Changes to shipping details are possible prior to dispatch. Post-dispatch, use the tracking page for redirections. For assistance, contact us immediately.
Do I Need A Prescription For Nicotine Vape Products?
Any Implications Of Australia's New Vaping Policy?
Australia is vigilant about policy changes. Subscribe for the latest updates from us.
When Will Out-Of-Stock Products Be Available Again?
Typically, products are restocked within a week. For specific products, our support team can help reserve them for you upon restocking.
What If My Vape Product Is Defective?
A 30-day warranty is provided from the purchase date. Reach out with specifics, and relevant media, for swift resolution.
What Should I Do If My Order Is Incomplete Or Lost?
Contact us with parcel details for an immediate investigation. We'll ensure replacements for confirmed missing items.
Is My Parcel's Packaging Discreet?
Absolutely, we value your privacy and ensure discreet packaging.