What Is 4500 HQD?
The 4500 HQD, also known as HQD Cuvie Pro, is a disposable vape pen crafted with a precision-machined aluminium body and advanced lithium-ion battery. This intuitive design features user-friendly controls, making it a breeze to start.
Why Choose HQD 4500 XXL?
With its small design and 4500 puff capacity, HQD 4500 XXL offers convenient and long-lasting vaping satisfaction. Plus an adjustable flow, you can customize your own unique vaping experience. Meanwhile, with up to 23+ available flavours, you can switch the flavours freely according to your mood.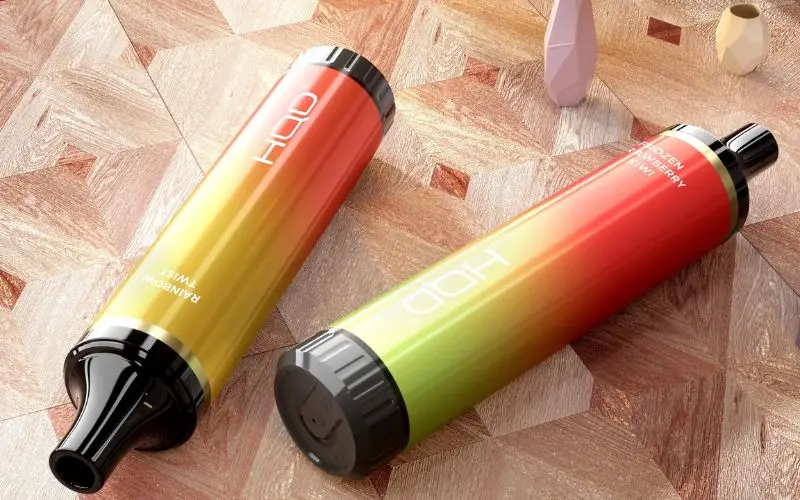 Package Content
4 × HQD XXL 4500 Puffs Disposable Vape
Specifications
Nicotine Level: 50mg/ml
Liquid Capacity: 12ml
Size: Φ19.5×109
Puffs: 4500 puffs
Battery: 1300 mAh
Power Range: 7-12W
Input Voltage: 3.7V
Resistance: 1.2Ω
Features Of 4500 Puff HQD
The 4500 Puff HQD captures the essence of disposable and rechargeable vape devices:
Adjustable Airflow: Switching between MAX and MIN freely.
A Variety of Flavours Options: Satisfying all your fantasies.
Lost-lasting Battery Life: Ensuring you vape all day without stopping.
Mesh Coil Technology: Providing pure flavours and consistent vapour.
HQD Vape can give you a vaping experience I've never had before.
FAQ About HQD XXL
What is the best flavour of HQD XXL?
The preferred flavour of HQD Vape 4500 is blueberry raspberry, and some other popular flavours include strawberry watermelon, lush ice, and mango, which offer a perfect blend of sweet and refreshing tastes.
Does the HQD XXL have nicotine?
Yes, HQD XXL is a disposable vape that contains nicotine.
How many puffs does a HQD XXL have?
HQD XXL has a 1300 mAh battery, offering you up to more than 4500 puffs.
How much nicotine does a HQD XXL have?
HQD 4500 contains 50mg/ml nicotine, offering you a strong throat hit.
Frequently Asked Questions
For a more in-depth understanding of our shipping and return policies, visit our detailed guide at VapePenZone.
What Is The Expected Delivery Time For My Order?
For most Australian regions, delivery occurs within 2-5 business days. For remote areas, it may take an additional 2-3 days. Contact our support with your postal code for precise timings.
How Soon After Placing An Order Is It Dispatched?
Orders made from Monday to Friday are processed within 24 hours. A tracking number will be sent upon dispatch.
Is It Possible To Modify Shipping Details Or Order Items?
Changes to shipping details are possible prior to dispatch. Post-dispatch, use the tracking page for redirections. For assistance, contact us immediately.
Do I Need A Prescription For Nicotine Vape Products?
Any Implications Of Australia's New Vaping Policy?
Australia is vigilant about policy changes. Subscribe for the latest updates from us.
When Will Out-Of-Stock Products Be Available Again?
Typically, products are restocked within a week. For specific products, our support team can help reserve them for you upon restocking.
What If My Vape Product Is Defective?
A 30-day warranty is provided from the purchase date. Reach out with specifics, and relevant media, for swift resolution.
What Should I Do If My Order Is Incomplete Or Lost?
Contact us with parcel details for an immediate investigation. We'll ensure replacements for confirmed missing items.
Is My Parcel's Packaging Discreet?
Absolutely, we value your privacy and ensure discreet packaging.