GOGO Fat Boy Vape is a rechargeable disposable vape that can be charged with a Type-C charging cable. The device delivers up to 6000 puffs with 40mg/ml of nicotine. With an adjustable airflow, GOGO Fat Boy allows you to customize your vaping experience.
Discount Bundle
Package Content
Main Features Of GOGO Fat Boy Disposable Vapes
Advanced Mesh Coil: The mesh coil can give you a smooth vaping experience and retain the pure flavour of the e-liquid.
Fashional Design: GOGO Fat Boy uses vibrant colours as the vape's design, making you fashionable.
Rechargeable: The rechargeable battery can give you a constant vaping process.
Large E-liquid Capacity: With a 15ml e-liquid capacity, you can enjoy the flavour at an unbeatable price.
Adjustable Airflow: You can switch between the MAX and the MIN freely.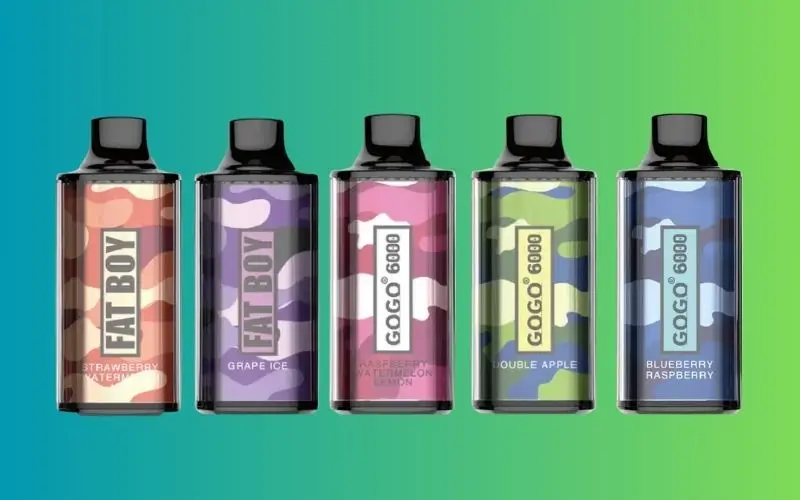 Want more disposable nicotine vapes Australia? Check it out now👇!

Frequently Asked Questions
For a more in-depth understanding of our shipping and return policies, visit our detailed guide at VapePenZone.
What Is The Expected Delivery Time For My Order?
For most Australian regions, delivery occurs within 2-5 business days. For remote areas, it may take an additional 2-3 days. Contact our support with your postal code for precise timings.
How Soon After Placing An Order Is It Dispatched?
Orders made from Monday to Friday are processed within 24 hours. A tracking number will be sent upon dispatch.
Is It Possible To Modify Shipping Details Or Order Items?
Changes to shipping details are possible prior to dispatch. Post-dispatch, use the tracking page for redirections. For assistance, contact us immediately.
Do I Need A Prescription For Nicotine Vape Products?
Any Implications Of Australia's New Vaping Policy?
Australia is vigilant about policy changes. Subscribe for the latest updates from us.
When Will Out-Of-Stock Products Be Available Again?
Typically, products are restocked within a week. For specific products, our support team can help reserve them for you upon restocking.
What If My Vape Product Is Defective?
A 30-day warranty is provided from the purchase date. Reach out with specifics, and relevant media, for swift resolution.
What Should I Do If My Order Is Incomplete Or Lost?
Contact us with parcel details for an immediate investigation. We'll ensure replacements for confirmed missing items.
Is My Parcel's Packaging Discreet?
Absolutely, we value your privacy and ensure discreet packaging.