Hey, how's it going guys, this is Vapepenzone – Uwell Caliburn Online Vape Store again,
last time we took a look at The MOST POPULAR VAPES Of 2019, one of the winners of the vape pen is Uwell Caliburn.
It is a Uwell Caliburn review. 
Related:
Caliburn A2 Review: Best Vape For 2022?
The pod system craze has taken the industry by storm, we saw a hard transition from cloud chucking box mods to discrete all-in-one devices at the end of 2017, since then pretty much every single company has joined the hype train and created their own pod system to try and compete. Uwell is now trying to jump into what seems like a little late in the pod system game, I've been using the Uwell Caliburn for the past week, but I can assure you it's definitely staying in my everyday essentials.
Related: Uwell Caliburn G Pod Kit Review – Caliburn Vs Caliburn G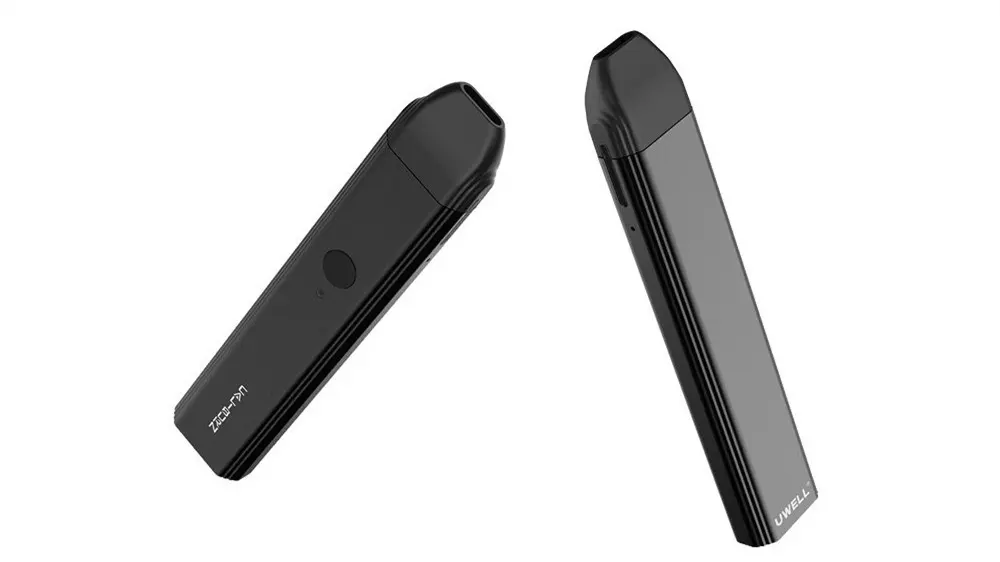 Learn More Other Reviews:
Unbox Review: Juul & Relx, Which is better?
Let's Share Your Flavor Reviews of Relx Pods!
DESIGN
As with most of our other reviews, let's first start with the design of the device. The Caliburn is admittedly bigger than what I was expecting, compared to other pod systems out there, it's definitely a bit bulkier. Do I wish it was a bit sleeker and compact? Yes. But is it unbearable? Absolutely not.
The increased size contributes to the bigger 520mAh battery. So it doesn't sound like a lot, a full charge on the Caliburn and got me through a full day no problem. But say if the battery does die on you throughout the day, the 1 amp quick charge got the battery from dead to a hundred percent and roughly about half an hour.
You have a front-facing firing button with five times on/off feature, and above that is where your pod sets. The magnets securing the pod into the device itself is very strong. I didn't have any sort of problem with pods falling out on their own. The pods themselves hold two milliliters of E-juice and to fill them up, you just have to remove the drip tip which also acts as a stopper. The first time filling up a pod is a little difficult as it's really tight on there but after the first fill, it's much easier.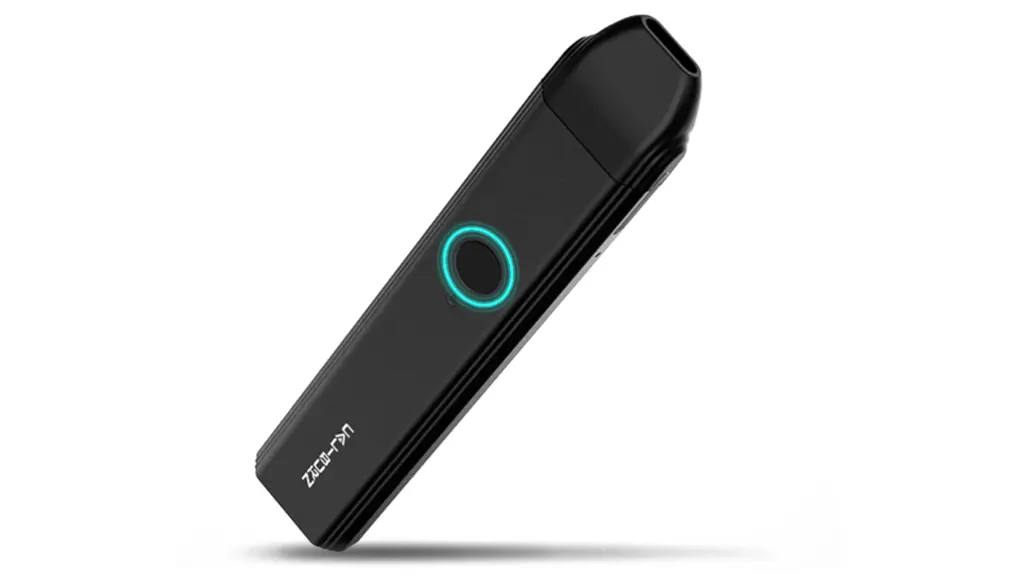 PERFORMANCE
Now let's talk about actually using the Caliburn because that's where it really impressed me. You can fire the Caliburn and by either using the draw-activated firing switch or with the front-facing button. The draw-activated mechanism in the Caliburn is probably one of the best ones I've ever tried followed closely by the Wadden. It fires up as soon as you start inhaling and I had many instances where it would misfire or not fire at all. The option to use both the draw activator and the front-facing button is a very nice touch. One thing to mention is that the system that secures the pod into the device is a two-click process, so the magnet will hold to the pod end but there's a small latch that will lock it into place.
There have been one or two times where I go to take a vape only to find out it wasn't firing because this latch wasn't fully secured into place. But a simple push on the top of the pod will click it back into place and you're good to gom also just to mention this wasn't a reoccurring thing it only happened to me about once or twice when I was sitting in a bag. The flavor that you get off of the Caliburn is probably the best that I've ever gotten out of any pod system. Even though I enjoy the convenience and size factor of pod systems, I still lean towards the mouth to lung tanks for flavor and vapor production. Mainly because I've always felt that tanks with coils always provided a warmer more fuller feeling hit. Since using the Caliburn however, I haven't touched any of my mouths too long tank setups. Now it's not gonna be like a rebuildable kayfun in terms of flavor but it's still very very nice.
POD LIFE
Pod life is another avenue where I was pleasantly impressed. I'm still vaping on the same pod from when I first opened up the box about a week ago, and to put it through a real test I used it as my main device at a wedding I went to over the weekend, and you kind of know-how weddings go. With a fully charged battery and a full pod, I got home that night with about 50% battery and a quarter full pod. This is incredibly impressive as I was pretty much vaping the entire night.
The draw on the Caliburn is restrictive enough for a nice mouth to lung hit. But if you wanted to do a direct along it's definitely possible. I'd say it probably sits right in between a Breeze 2 and a Juul in terms of restrictive nasal.
I've really been enjoying the Caliburn kit, the flavor and pod life alone would win me over. And you can easily get Uwell Caliburn, but with the added benefits of battery life dual firing options and quick charging, it's definitely becoming my daily driver. With all the different pod systems on the market, it's pretty hard to pinpoint the best one overall. If you can look past the slightly larger footprint of the Caliburn and then I'd say this is the one. This device is probably the one I'd recommend to almost anyone. If you're interested in picking up a Caliburn and for yourself, they are available on our website with Free Shipping to. And we also have replacement pods and different kinds of E-liquid.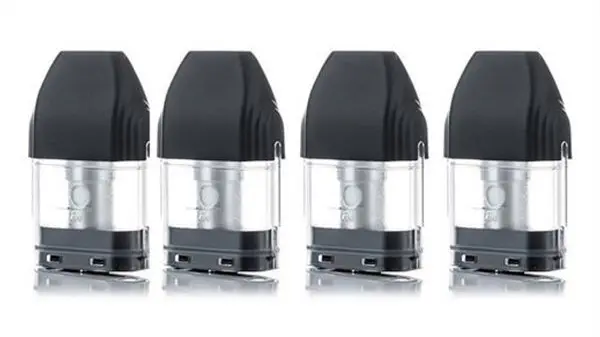 With all that said, what are your thoughts on Uwell's first entry into the pod system game? Have you seen Caliburn in market? Do you like this Caliburn review? Let me know by leaving a comment in the comment section down below! If you like this review please be sure to hit subscribe to stay updated with our latest blogs.
See you on the next blog!