How to Use Vapx YK1 Compatible Pod For RELX Classic?
Take a Vapx YK1 pod tank and a reusable coil.
Invert the pod tank and insert the coil into it from top to bottom. Push firmly all the way down.
Wait for 1 minute and start vaping. Do not take out the coil until the e-juice level hits the level lines.
When the e-juice level hits the level lines, take the coil out and insert it into a new pod tank.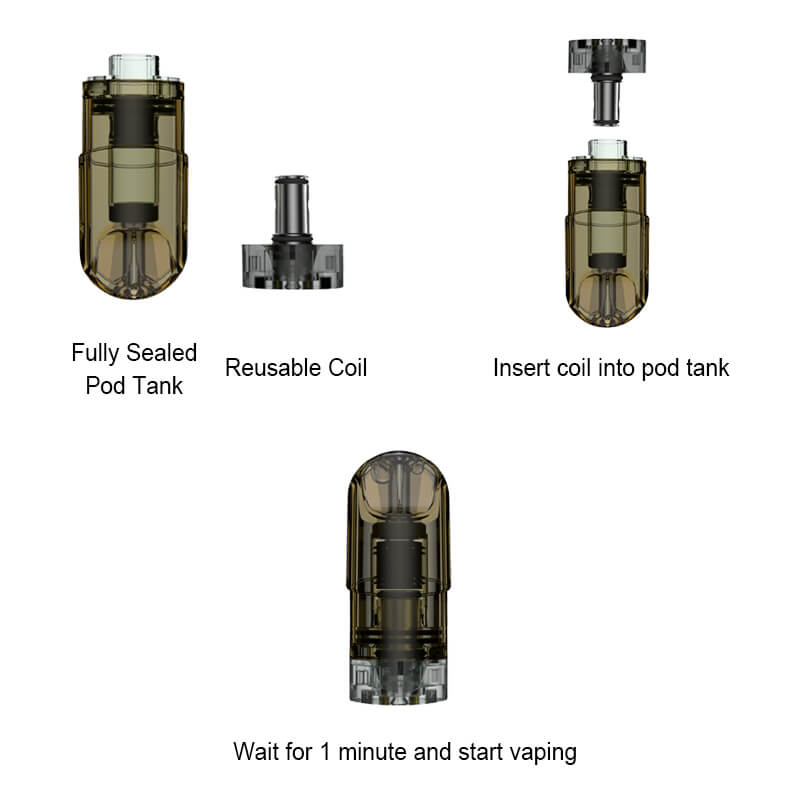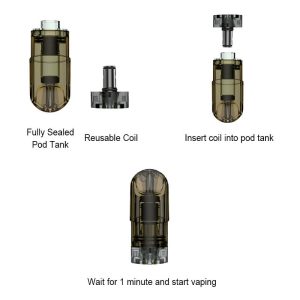 Package Content
3 × VapX YK1 Pod Tanks (Compatible for RELX Classic)
1 × Cotton coil (Reuseable)
Specifications
For RELX Classic
Pod E-liquid Capacity: 1.8 ml
Nicotine Strength: 40mg/ml (4%)
Why Push-Fit Tech- Fully Sealed pod tank?
Allowing every drop of e-liquid to remain fresh and safe.
No leaking during transportation, caused by low pressure in the upper air.
Environmentally friendly reusable coils save your costs.