When you are on this page then we are confident that you are either a smoker or someone else in your family or friend circle is there who smoke. Very recently you must have learned that vaper is 95% better and safer choice, many other brands forn smokers addicted to traditional tobacco cigarettes. But as a sensible person, you decided to clarify and cross-check the authenticity of the claims about vaping. We are sure a question going in your mind as how much will it cost you to have a vape initially and also for regular use. Do You Spend More Money on Vaping Than Used to on Cigarettes?
In case you are having a feeling that this healthier version of smoking will come with a premium tag then you are wrong. Vaping for you will be pretty cheap especially in the case when you are targeting to quit smoking. If you wish to introduce vaping as a part-time hobby then there are so many ways you can do that staying in budget.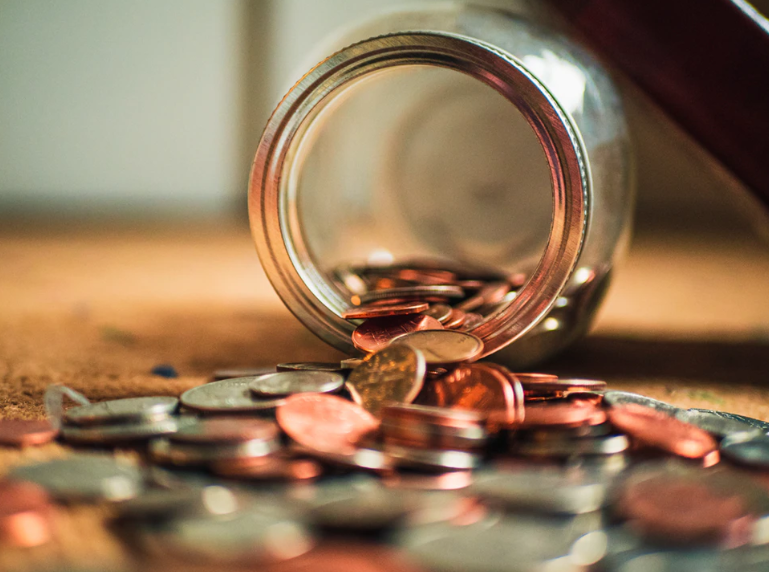 What will be the probable cost for vapes?
In case you are having the feeling that vapes will cost you badly then wait and continue reading. The price you need to pay for vaping will fit perfectly to your budget. We will not deny that there is a bit increase in prices have risen a little in the last year due in the last few years because of tariffs imposed on Chinese imports, vapes are still affordable.
The beginner vape you will get at a very cheap price nowadays. It will be a simple device to learn how to vape and available in various styles and performance. Such vapes are popular as disposables, pod systems, AIOs (all in one), as well as MTL tanks having small box mods. The popular range of Vape prices:
Disposable vapes: Will range between $5 to $15
Pod systems: will range between $15 to $50
Vape pens: Will range between $15 to $45Take JUUL for example:
Compatible JUUL refillable pods – empty
Eonsmoke Juul Compatible Pod – watermelon
You will find vapes above this price range also. More expensive the vape is higher will be its quality of manufacturing because of durability and stylish designs. But the high price doesn't guarantee high performance.
Here we recommend some cost-effective products:
Replacement coils
Every vape available comes with a heating element which from time to time need to be replaced. Imagine you vape like a lamp with a coil, like a light bulb. When there is drop-in vape performance you need to replace the coil. You need to calculate the replacement cost of coils in finding the investment you need to make for vape. The coils will cost something between $1-5 per cartridge or pod. Weekly replacement once is required.
In general, people can vape between the range of one to ten milliliters daily the e-liquid present in it. How much will be Consumption amount will strictly base on the vapor production of vape, the level of Nicotineuptake and the power of the juice present in it.
Cost of vape juice:
Vape juice is a major element to consider for calculating the final cost of vaping. When you buy the device with prefilled e-juice, it will cost initially cheaper compared to refillable one. But the volume it contains is very small compared to what you get in a bottle. In the case of refillable vape, the cost will appear cheaper compared to a prefilled device.
For prefilled vape: The prefilled devices contain very less liquid, of around 1 mL. If you go for the multi-pack package it will reduce to $3-7 per device. It will serve you for a day or two after which you need replacement. Highly convenient for use but not at all cost-effective like refilling.
For bottle: Bottle sizes containing e-juice will vary from 10 mL to 120 mL. Prices do vary and non-predictable due to bottle size. The bottles cost range between $10 to $30.
Additional tips:
Go for Older devices it will cost you less.
For vape juice, find cheaper brands offering excellent flavors at the fractional price compared to "premium" juice.
You can wrap own coils and go for DIYing with own vape juice in case it's a hobby to vape at minimal cost
Summary:
A cost-effective vape pen, with replacement coils as well as juice, will cost something around $50 for the initial month. If you wish to select full-featured box having mod and MTL tank beside coils as well as cost will move up to $120.
After this cost will range between $30-60 a month for juice and coils. Again, if you are investing $6 for cigarettes daily, then in both cases you will be making savings even before the end of the first month.
Both Disposable vapes, as well as prefilled pods, are available at low cost initially, but the same will increase the monthly costs probably based on your consumption. In case you don't wish to go for separate purchases with trial and error, practical solutions are available offering the best way for vaping.
Ways to save more on vape:
Being a beginner, you can save money both on hardware as well as juice. Older devices you will get at a discounted price ask at your local shop for the "clearance" section. If you are lucky then chances are high to get second-hand vapes at nominal prices when you search online forums or Facebook groups which are on vapes information.
Coming to juices, well we recommend you to look for cheaper brands having excellent flavors against less than half the price of premium brands. To reduce your cost even better visit e-juice DIY shops. Such shops offer a base of unflavored Nicotineat affordable prices, even more, when end up buying in bigger quantities.
The fact is that Unflavored base will not offer the cookie or cream like the taste, but a mild sweet taste which many like you will surely enjoy
If you are creative then why not make your coils and try e-liquid DIYing? It's a definite wonderful way for saving money. You need:
Wire spools
Flavor concentrates
Organic cotton
VG
PG
Nicotinebase
We have also shared simple tutorials and receipts for beginners, hoping can help you:
DIY Your Own E-juice in 5 Steps
DIY Vape Juice: Share My Lemonade Recipes
You will get above things at a cheaper price from Vape Pen Zone compared to buying vape coils and also e-liquid. It will be very useful for you especially when you vape just as a hobby.