Are you considering buying a Vuse ePod 2 Vape but lacking a concise and objective review as a reference?
Don't worry anymore! Here, we show you a Vuse ePod 2 Kit Review in 2023 with all the detailed information about this vape!
Let's start to dive into the world of ePod 2 Vuse!
Introduction
Vuse is a leading vape brand selling pod vapes, which is appraised for superior quality and elegant design in the Australian market.
Out of all the Vuse Vapes, the Vuse ePods 2 is a representative model in the top-selling pod vapes line.
If you are considering buying Vuse ePod 2, keep reading to unveil its mystery!
Pros & Cons
Among so many Vuse ePod 2 instructions on the Internet, the ePod 2 could generally score 91 out of 100.
POSITIVES
Light & Compact & Portable

Rechargeable & Pod-replaceable

Quick charging time

19+ abundant flavours

Optional nicotine strengths

Puff activated
NEGATIVES
Frequently charging

Frequently replacing pods

Low battery capacity
Specifications
Weight: 23.6g
Puffs:275 Puffs
Flavours: 19
E-liquid Capacity: 1.9ml
Battery Capacity: 350 mAh
Nicotine content: 34mg/ml or 47 mg/ml
Rechargeable or not: Rechargeable
Vuse ePod 2 Kit Components
Vapepenzone Store offers 4 things in the ePod 2 kit pack.
Device: The vape device comes with an Aluminium body, pre-filled pods, a pre-loaded battery, and an atomizer, providing 3 colours to choose from.
Pod: The Vuse ePod refill with magnetic connection offers 19 flavours.
Charging Cable: A 25cm-length magnetic charging cable
User Guide: Detailed instructions on this Vuse Vape.
Design And Build Of Vuse ePods 2 Device
The Vuse ePod2 comes with the 4 main designs: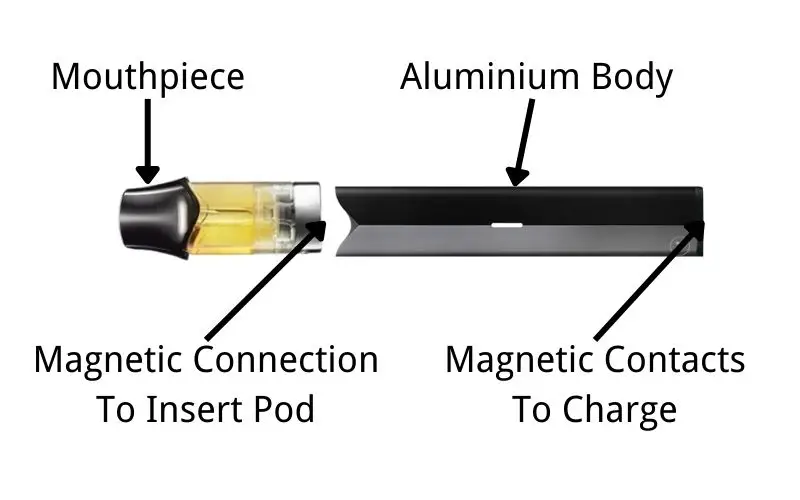 Battery Life Of Vuse ePod2
The Vuse ePod 2 features a 350mAh battery capacity and a fast charging time due to its relatively low power.
Although it requires frequent charging, it only takes 35 minutes to charge. Just charge for half an hour every night, and you can enjoy hassle-free vaping the other day.
Pod System Functions Of ePod 2 Vuse
In this Vuse ePod 2 Kit Review, we will introduce some featured functions of the Vuse ePod 2 Vape: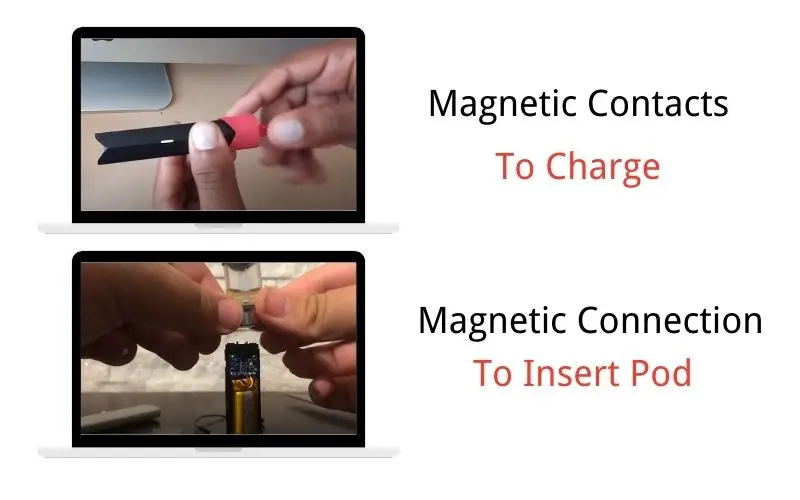 7. Compatibility With Vuse ePod Series
The Vuse ePod cartridges are compatible with all the Vuse ePod series.
It is suitable for the three generations of the Vuse ePod series: the Vype ePod Original Vape, the Vuse ePod 2 Vape and the Vuse ePod 2+ Vape,
Vype was the predecessor of the Vuse brand. The Vuse ePod 2 Vape originated from Vype ePod Vape and then developed into the Vuse ePod 2+ Vape, all belonging to the Vuse ePod series.
Vuse ePod 2 Flavours
Here are some brief introductions of Vuse ePod 2 flavours: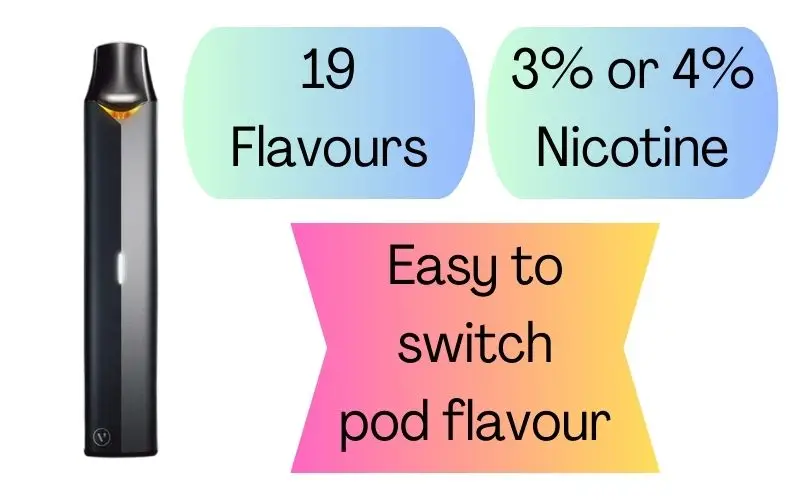 In addition, we recommend the 8 Vuse ePod 2 best flavours in 4 styles:
Fruit delight: Crisp Watermelon, Classic Peach, Original Strawberry
Dessert inspirations: Creamy Mint
Tobacco Classics: Golden Tobacco, Creamy Tobacco
Exotic Mixes: Blushed Mango, Iced Pineapple Peach
For a more detailed Vuse ePods flavours review, please read the following blog.
Maintenance And Care For Vuse ePods 2
Long-term maintenance is important in maximizing the vape life for a rechargeable and pod-replaceable Vuse pod vape kit.
Here are some maintenance tips based on my Vuse 2.0 vaping experience: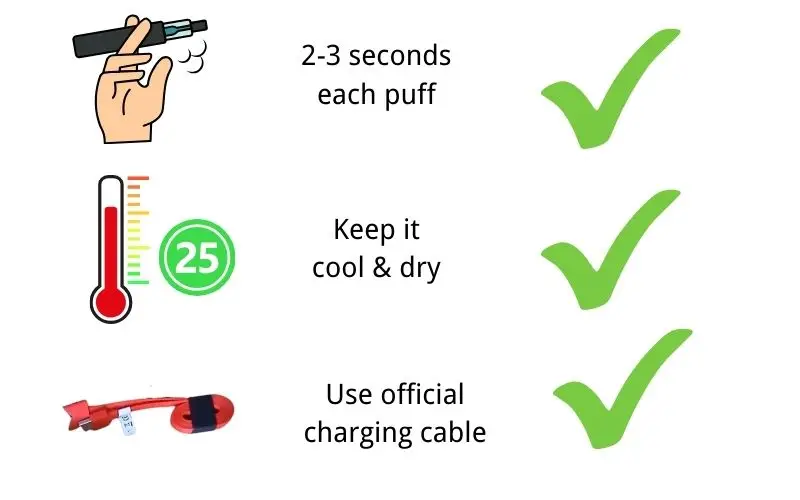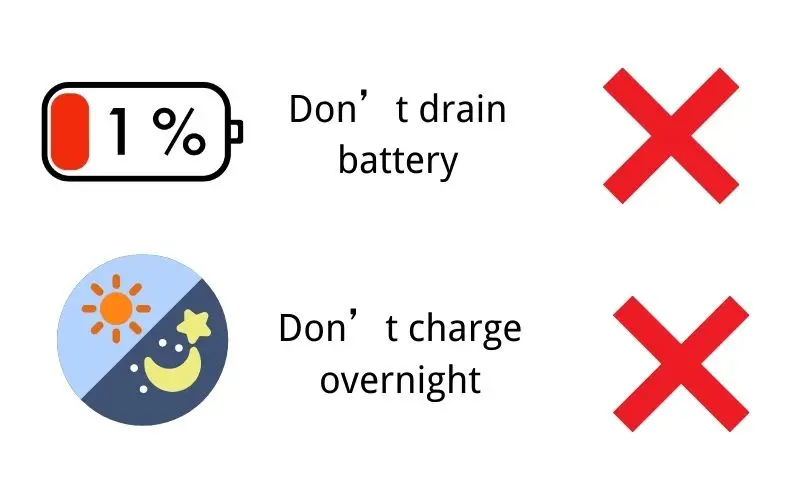 Vuse ePod 2 Kit Review Reddit
There are many users' feedback about the Vuse ePod 2, such as the Vuse ePod 2 kit review Reddit on the Internet.
We select some of them to help you better understand this vape.
Tina58
Vuse epod 2
Good product easy to use compact easily charged would recommend
Gail B.
So far so good
Getting to be a regular user now got used to a good method of inhaling. Only downside is remembering to recharge with such use through the day!
Ray63
I like it
Charges quickly. Works well. Compact. Happy with the device.
Verdict
Vuse ePod 2 is the next generation of the Vuse ePod origin version, which is advanced in vaping features and preserves the compatibility of other ePods.
Did you get the information you want from this review? Suppose you have more experience with this vape. Why not create your special Vuse ePod 2 Kit Review Australia version and share it with the vaping community?
If you want more information about Vuse ePod 2 or other vapes, please visit the website of the Vapepenzone Store.
FAQ About Vuse ePod 2 Kit Review
How long does a VUSE ePod 2 cartridge last?
A Vuse ePod 2 cartridge lasts 1-2 days for around 275 puffs for in-lab testing. Still, actual usage varies based on individual vaping habits.
How many cigarettes is a 2.4% Vuse pod?
On average, a 2.4% nicotine Vuse pod provides roughly equivalent to a pack of 20 cigarettes since it offers approximately 275 puffs.
How many cigarettes is a 5% Vuse pod?
A 5% Vuse pod is equivalent to a pack of 20 cigarettes because it provides approximately 275 puffs.
What is the equivalent of a Vuse pod to a pack of cigarettes?
A Vuse pod, on average, is equivalent to a pack of 20 cigarettes, offering 275 puffs.
Where to buy Vuse ePod 2?
The Vapepenzone Store offers Vuse ePod 2 Device and Pod for online purchase.
How much does a Vuse ePod 2 cost?
In the Vapepenzone Store, the Vuse ePod 2 price is $19.98 for a device or 2 packs of pods. In addition, the Vuse ePod 2 Strater Kit is priced at $49.98, offering a device, 2 pods and a magnetic charging cable.
Related Articles
October 25, 2023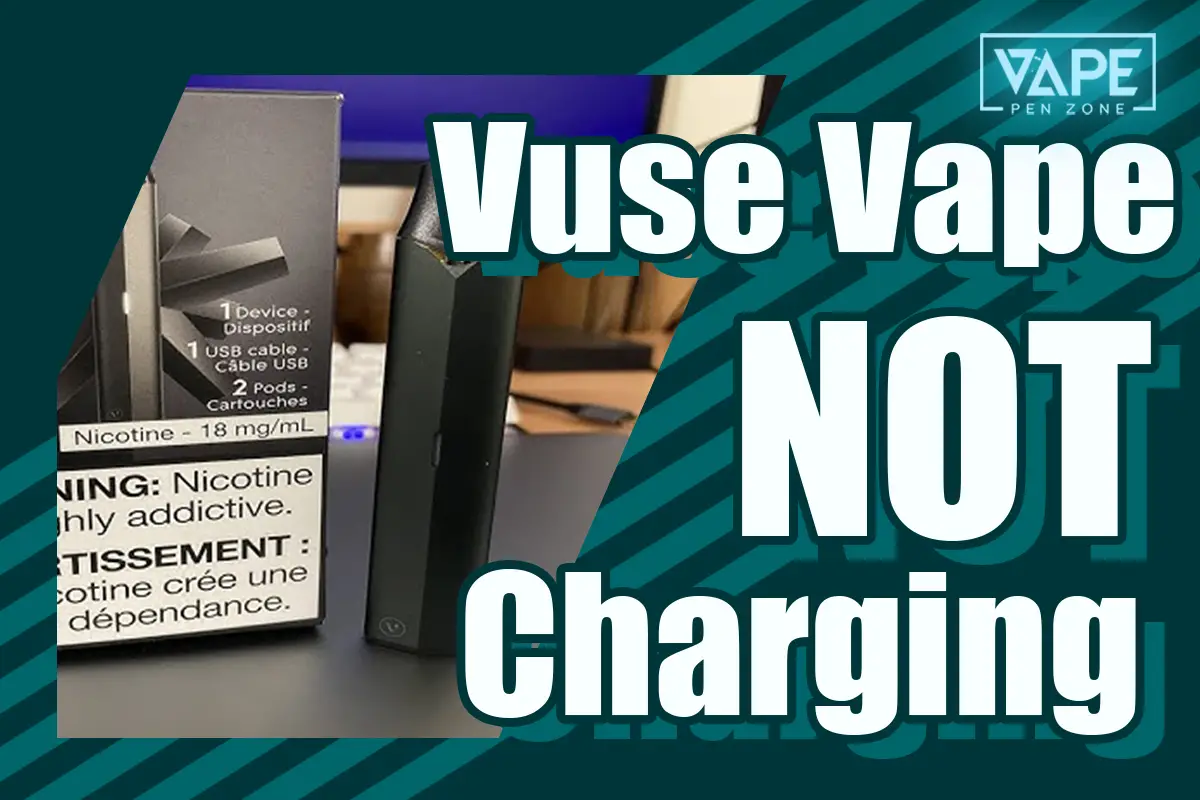 August 26, 2023