If you've already got a Vuse vape but are confused about charging issues, here comes your saviour!
I am a vaper with 5 years of experience and knowledge of 30+ vape brands. Based on my experience, I have summarized a few tips about the preparations, detailed process and the caveats of charging Vuse.
Here are the basic steps of how to charge Vuse Vape:
Connect the device with a magnetic USB charging cable
Plug the Vuse Vape charging cable into the charger
Observe the LED light
Plug out the charging cable
So, without further ado, let's delve into my guide on how to charge Vuse!
Introduction About How To Charge Vuse Vape
Vuse is an excellent vape brand with a great reputation in Australia! The Vuse ePod 2 Vape is one of the hot-selling products in vapepenzone.
We put forward this guide because we have noticed the user's confusion with charging Vuse and want to solve the problem with maximum efficiency.
To simplify this guide, let's take Vuse ePod 2 Vape as a typical example. This guide introduces how to charge Vuse ePod 2 Vape with a charger.
If you need to know how to charge the Vuse ePod 2 Vape without a charger, you could turn to the FAQ part at the bottom of this article.
Signals To Clarify Whether You Need To Charge Vuse Vapes
Have you ever gotten puzzled when your Vuse ePod 2 Vape suddenly turned itself off?
Don't worry! It's perfectly normal while vaping ePod 2. I've divided 3 reasons for this puzzling phenomenon.
1. Prolonged vaping time
Reason:
If you've puffed the Vuse ePod 2 Vape for more than 5 seconds, it will automatically shut down, which is a common phenomenon.
Solution:
The first aid you should do is to pause for 10 or more seconds and activate it again.
2. Low battery remaining
Reason
If you find it still not working after pausing for 10 seconds, the battery may run out.
💡This condition is accompanied by 3 times of LED flashing white light
Solution
3. Battery short circuit
Reason
The Vuse Vape shutdown may also caused by a battery failure, resulting in a short circuit.
Solution
Ask customer service for help or replace a new substitute.
We don't recommend you fix it by yourselves in case of any danger.
Things You Need To Prepare Before Charging Vuse Vape
Here are all the preparations you need to do before charging Vuse Vape.
A proper environment with 0-25℃ temperature
An officially matched magnetic USB charging cable
A wall charger or computer charger
Pod replacement (just in case)
Users Guide (or this blog)
4 Steps To Tell You How To Charge Vuse EPOD 2 VAPE
💡If you are the first time to use Vuse Vape, you should charge the device fully before using it.
💡If you find a white flashing light 3 times, it is time for you to charge Vuse ePod 2 Vape.

Connect The Device With Magnetic USB Charging Cable
Place the device into the magnetic USB charging cable supplied with your Vuse ePod 2.
The magnetic charging cable is designed to pull the device into place and hold it tightly in place.
Plug The Vuse Vape Charging Cable Into the Charger
Find a Wall-USB charger, a computer charger or a phone charger, and plug the charging cable into it.
Clean the water residue and dust in the device charger and socket to avoid defective contact.
We recommend you stay beside to observe the charging condition to avoid charging failure.
A constantly flashing white light is the signal that the vape is charging normally.
When the LED light automatically turns off, the Vuse ePod 2 Vape battery is fully charged.
Plug Out The Charging Cable
Plug out the magnetic charging cable from the charger and the Vuse ePod 2 Vape device.
Remember to preserve the charging cable properly for your subsequent charging needs.
Reasons Why Vuse Vape Not Charging
The most common reasons why Vuse Vape not charging are as follows:
Extreme temperature
Wrong charger source
Abnormal Flashing
Blockage within the vape
Running out of pod e-liquid
Due to space limits, we will not go deep into details here.
If you want more instructions on why Vuse Vape not charging, welcome to read our blog called 👉 Vuse Vape Not Charging? 5 Simple Reasons To Help You on the vapepenzone official website.
Safety Tips On Charging Vuse
There are 4 safety tips on charging Vuse:
1. Choosing the officially matched charging cable
Consequence:
The wrong-matched charging cable may cause the charging to fail or get short-circuited.
Reason:
The battery voltage and wattage of the official charging cable are mostly matched with the Vuse device.
For the delivery of Vuse Australia, the official charging cable is always packed in the parcel with Vuse Vape, which is convenient.
Solution:
Please check if the charging cable is missing in delivery or lost by yourself. Then ask our customer service to get a new one.
2. Be careful with the LED light flashing times
Consequence:
If you forget to check if the LED light is flashing while charging, you might end up charging failure and having to charge again.
Reason:
The flashing times and the flashing condition indicate the battery condition.
The Vuse ePod 2 Vape displays a steady light while charging, indicating normal charging status.
Solution:
Check the battery light is constantly shining to ensure the charging is working.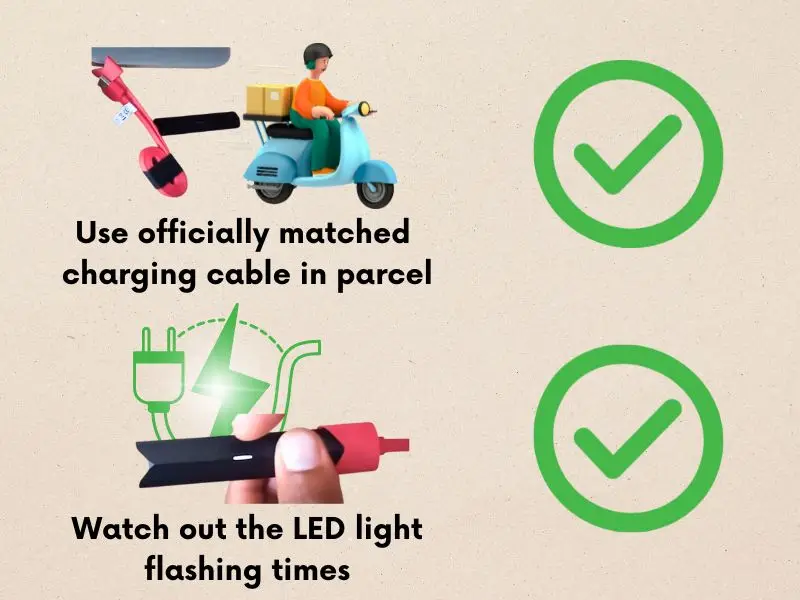 3. Don't charge under extreme temperatures
Consequence:
💡 If below 0℃, Vuse Vapes will stop working and block the activation or charging process.
If it exceeds 25 ℃, the battery life will be reduced, and the flavour will be lessened.
Reason:
The appropriate temperature of Vuse ePods ranges from 0℃ to 25 ℃.
💡20℃ would be most suitable.
Solution:
💡 Charging the Vuse ePod 2 Vape under 20℃- 25℃ will be the most suitable way.
4. Don't charge it overnight
Consequence:
💡 Vuse Vapes are generally safe and carry a low risk of burning or exploding.
However, charging it overnight may hurt the battery life.
Solution:
The official recommended charging time for Vuse ePod is 0.5 h, which can last for all-day use.
Verdict
After the quick journey of learning how to charge Vuse Vape, have you got in command of it?
If you have any questions about how to recharge or want more information about Vuse Australia or other vapes, please visit our official website vapepenzone!
FAQ
How can I charge my Vuse without a charger?
We strongly do not recommend you charge Vuse without a charger, which may cause danger.
If you do need to do so, here's a quick guide about how to charge Vuse ePod without chargers:
Find a USB-Wall adapter
Make sure your charging cable is long enough to reach the device
Use the scissors to cut down the charging cable
Expose the black and red wire to the outside
Put the wire on the charging hole of Vuse
Plug in the USB-Wall adapter
How do you charge a Vuse with a phone charger?
Taking the Vuse ePod 2 Vape and iPhone charger as examples, the answer to how to charge a Vuse with a phone charger is similar to the above answer:
Use the scissors to cut up the charging cable and tear down the insulation layer
Preserve the black and red wire exposed to the outside
Contact the wire to the bottom of the Vuse Vape
Connect the opposite end to a socket
If you see the constantly flashing white light on the Vuse, your charging works
You could also use tapes to connect the wire and device tightly
How do I know if my Vuse is charging?
Taking the Vuse ePod 2 Vape as an example, the constantly flashing white light on the LED indicates that your Vuse is charging properly.
And if the light turns off, it means the charging process is done.
Why is my VUSE ePod 2+ not working?
Vuse ePod 2+ not working can be attributed to the following 6 reasons:
Extreme temperature
Battery running out
E-liquid running out
Vaping for too long
Battery short circuit
Fake Vuse Vape
How much nicotine is in a Vuse Vape?
Taking Vuse ePod 2 Vape as an example, it contains 3% or 4% nicotine content in it.
The 3%-nicotine version refers to 34 mg of nicotine in each ml of e-liquid.
The 4%-nicotine version refers to 47 mg of nicotine in each ml of e-liquid.
What kind of charger is used for a Vuse?
Vuse Vape's officially matched charging cable is suitable for most chargers like wall chargers, computer chargers and phone chargers
Can you buy just a Vuse charger?
In vapepenzone, you can't buy the Vuse charger separately since it is usually packed with the vape device in the parcel.
If your Vuse charger is lost or broken, you could contact our customer service for help.