Quick Guide
In this guide, we have compiled a list of the best HQD XXL flavours to assist you in finding your preferred choice.
Passion Fruit Kiwi Guava
Blueberry Raspberry Ice
Frozen Mix Berries
Rainbow Twist
Grapey
If you want more details, please read on to find your satisfying HQD Vape XXL flavours.
Introduction
There are many different lines of vapers under HQD Vapes. Each vape has unique characteristics.
HQD disposables have taken the vaping world by storm in recent years with their unique and delicious flavours.
Given the plethora of HQD flavours available, making a selection can be overwhelming. I'll give you a run-down of the best HQD XXL flavours in this article. So, without further ado, let's dive right in!
HQD XXL Flavours Overview
Passion Fruit Kiwi Guava
Fresh Berries
Cool Mint
Strawberry Banana
Strawberry Watermelon
Mango Guava
Energy Drink
Peach Mango Pineapple
Orange Raspberry
Kiwi Lemonade Iced
Watermelon Ice
Blueberry Raspberry Ice
Melon Iced
Sour Apple Ice
Frozen Mango
Frozen Strawberry Kiwi
Frozen Blackberry
Frozen Strawberry Cream
Frozen Mix Berries
Tobacco
Grapey
Gummy Bear
Rainbow Twist
Top 5 Best HQD XXL Flavours
Based on our customer feedback and sales statistics, we've handpicked the top five HQD XXL flavours.
If you are still interested in the ranking of HQD flavours, you can open the following article to learn more.
Passion Fruit Kiwi Guava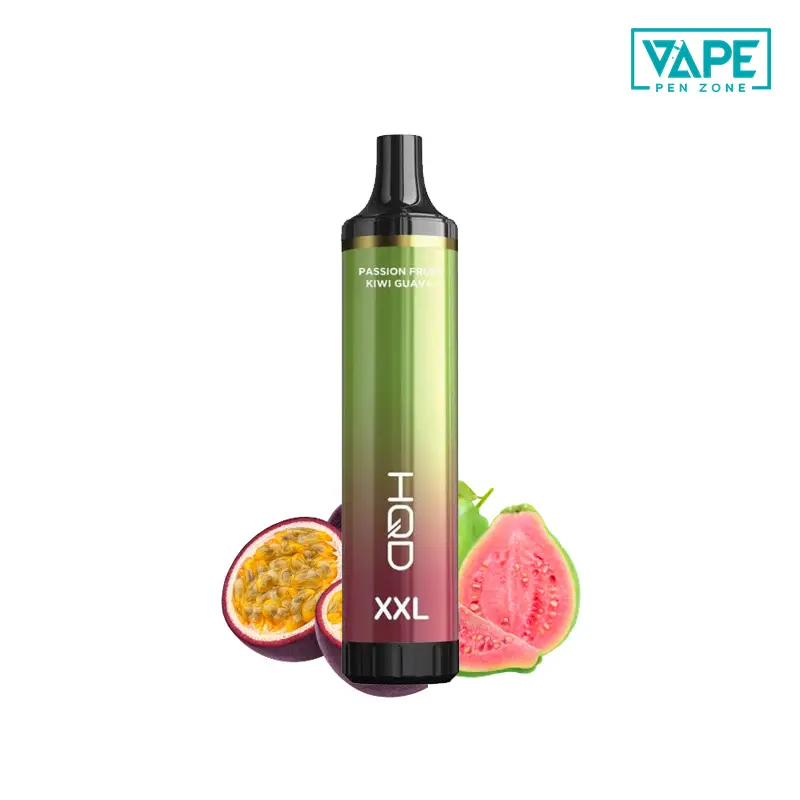 Passion Fruit Kiwi Guava is a delightful blend of tropical flavours. It combines the acidity of passion fruit and kiwi with the sweetness of guava, making every mouthful full of exotic fruit as if you were in a tropical paradise, intoxicating and dreamlike.
| | |
| --- | --- |
| Sweetness | ★★★☆☆ |
| Cooling | ★★★☆☆ |
| Intensity | ★★★☆☆ |
| Recommending | ★★★★☆ |
Blueberry Raspberry Ice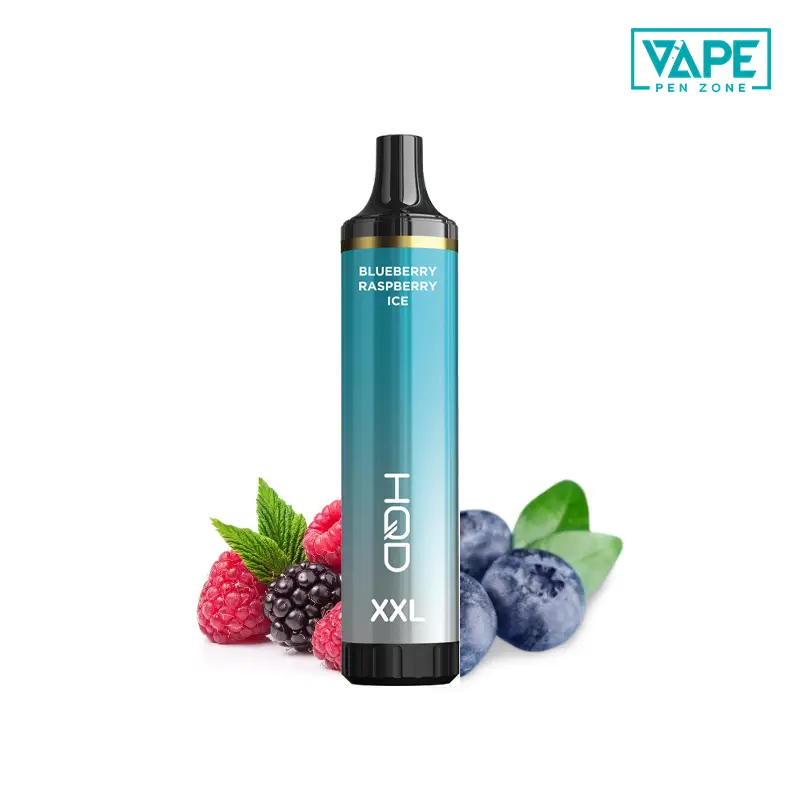 The combination of ripe blueberries and fresh raspberries, complemented by an icy undertone, provides an unparalleled refreshing experience. In this hot weather, Blueberry Raspberry Ice to keep you refreshed and keep you motivated is a very magical experience.
| | |
| --- | --- |
| Sweetness | ★★★☆☆ |
| Cooling | ★★★★☆ |
| Intensity | ★★★☆☆ |
| Recommending | ★★★★☆ |
Frozen Mix Berries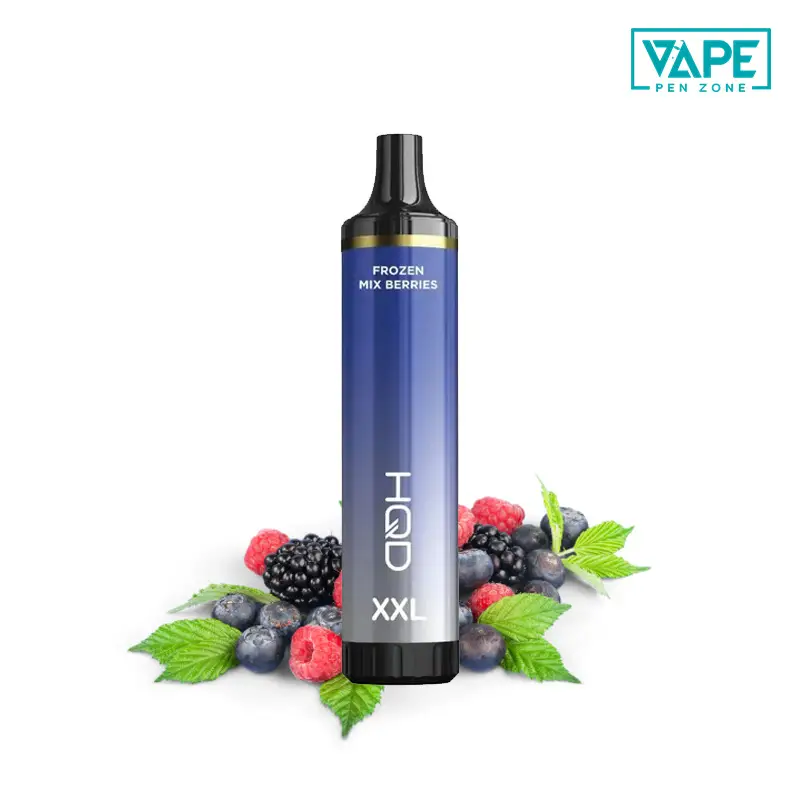 Frozen Mix Berries combine sour, sweet berries with cool, crushed ice, a taste most people will enjoy. When you take a first puff, the ripe berries will burst into juice in your mouth, leaving you with a very impactful flavour.
| | |
| --- | --- |
| Sweetness | ★★★★☆ |
| Cooling | ★★☆☆☆ |
| Intensity | ★★★☆☆ |
| Recommending | ★★★★☆ |
Rainbow Twist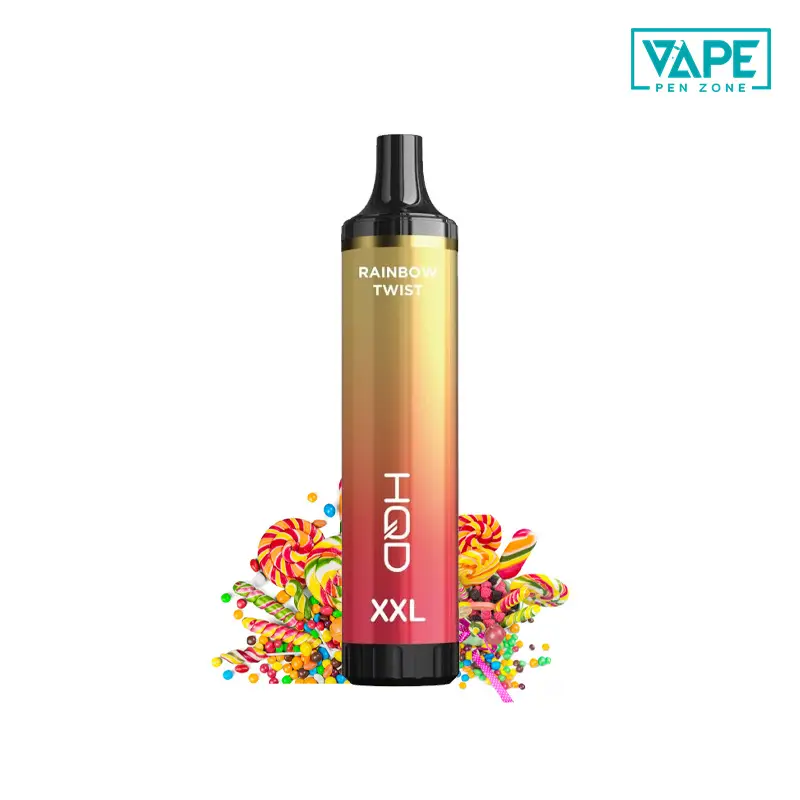 Rainbow Twist mixes a variety of candies that you wouldn't expect, making it a top choice for those with a sweet tooth for e-cigarettes. The soft and sticky candies will produce various sweet and sour flavours on your taste buds, thus making you feel that life is so sweet.
| | |
| --- | --- |
| Sweetness | ★★★★★ |
| Cooling | ★★★☆☆ |
| Intensity | ★★★☆☆ |
| Recommending | ★★★★☆ |
Grapey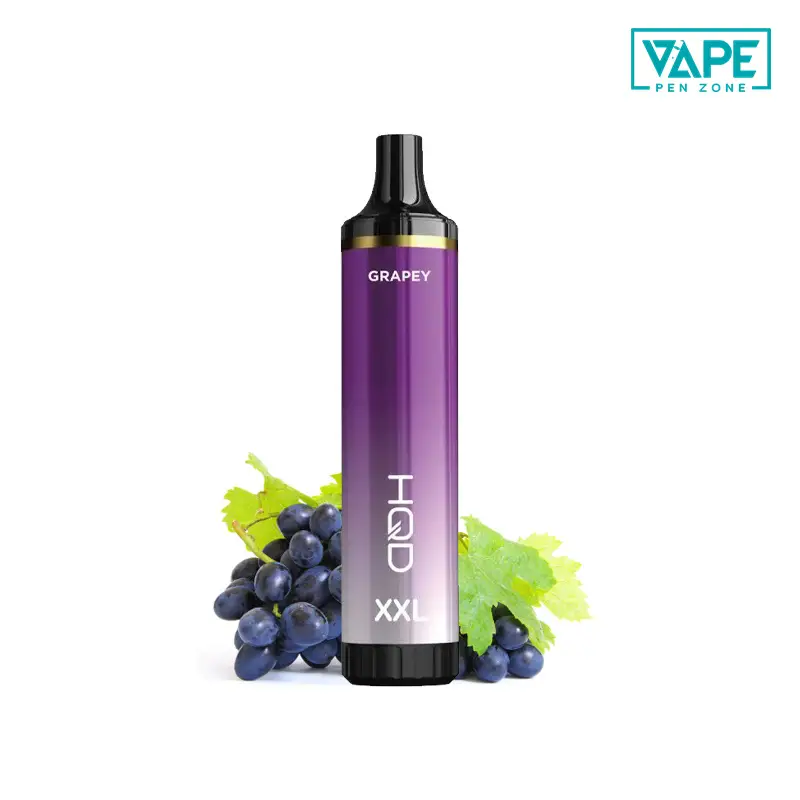 The sour and sweet grapes provide a real and intense taste, as if tasting wine. After chewing, the grapes leave a rich, fruity taste in the mouth, immersing you in the aroma and eager to take another puff.
| | |
| --- | --- |
| Sweetness | ★★★★☆ |
| Cooling | ★★★☆☆ |
| Intensity | ★★★☆☆ |
| Recommending | ★★★★☆ |
Verdict
While individual preferences may vary, exploring the aforementioned list of HQD XXL flavours will help guide you to your preferred choice.
Also, trying new Vape HQD flavours is a good idea to avoid missing something better. We trust this guide provides insights that enhance your vaping experience.
FAQ About The Best HQD XXL Flavours
How much nicotine is in an HQD XXL Vape?
How many puffs does an HQD XXL have?
XXL HQD has up to 4500 puffs.
How long does HQD XXL last?
Normally speaking, an HQD XXL with a battery capacity of 1300mAh can last for 3 to 4 days, but it depends on how you use it.
How do you use an HQD Vape XXL?
It's very easy to use an HQD XXL Vape. You need to inhale to activate the device because there is no button to press. Then, you can enjoy your vaping.
How much is an HQD XXL 4500?
The price of each HQD 4500 puff is $29.98.
Related Articles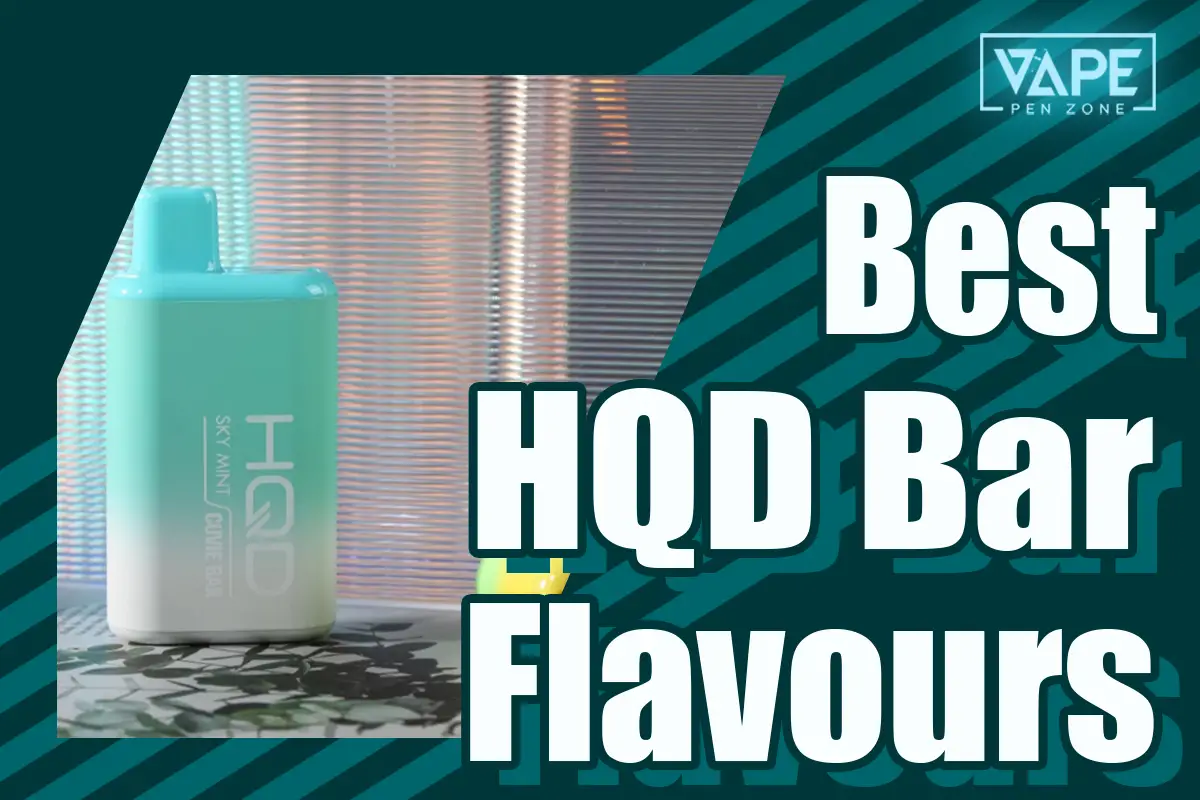 October 24, 2023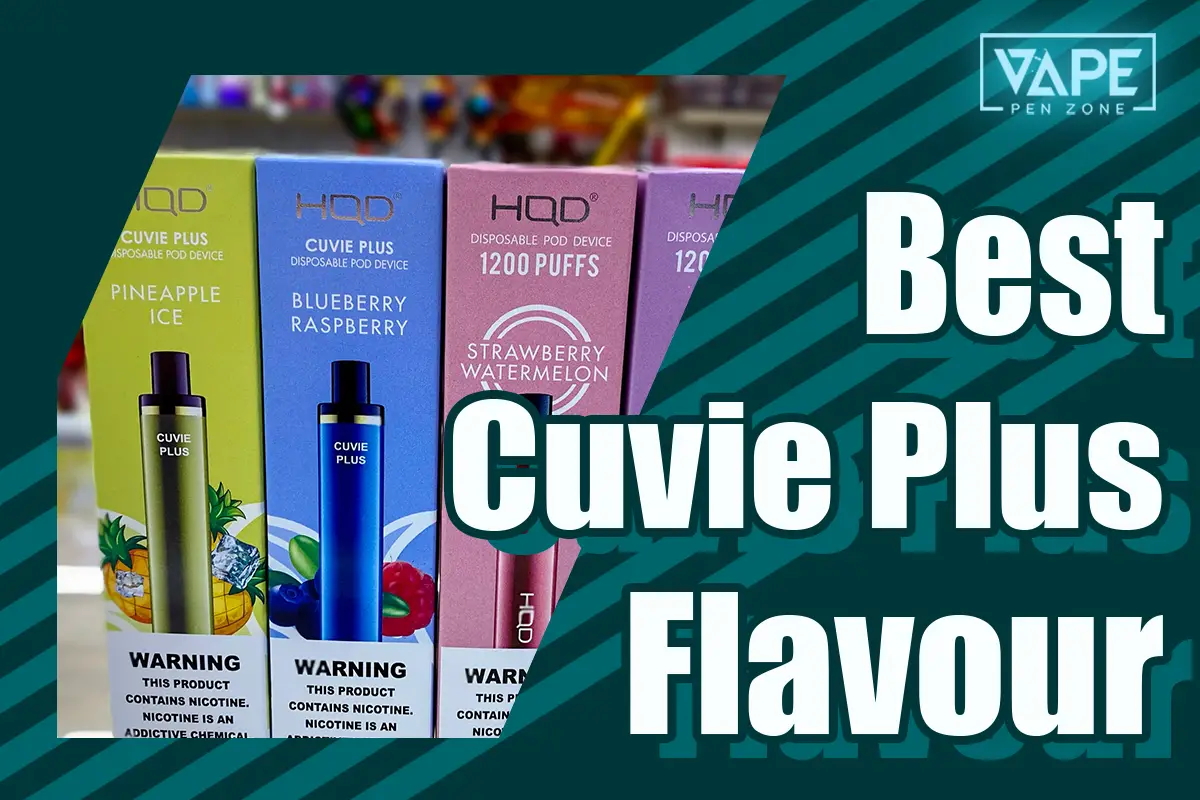 September 16, 2023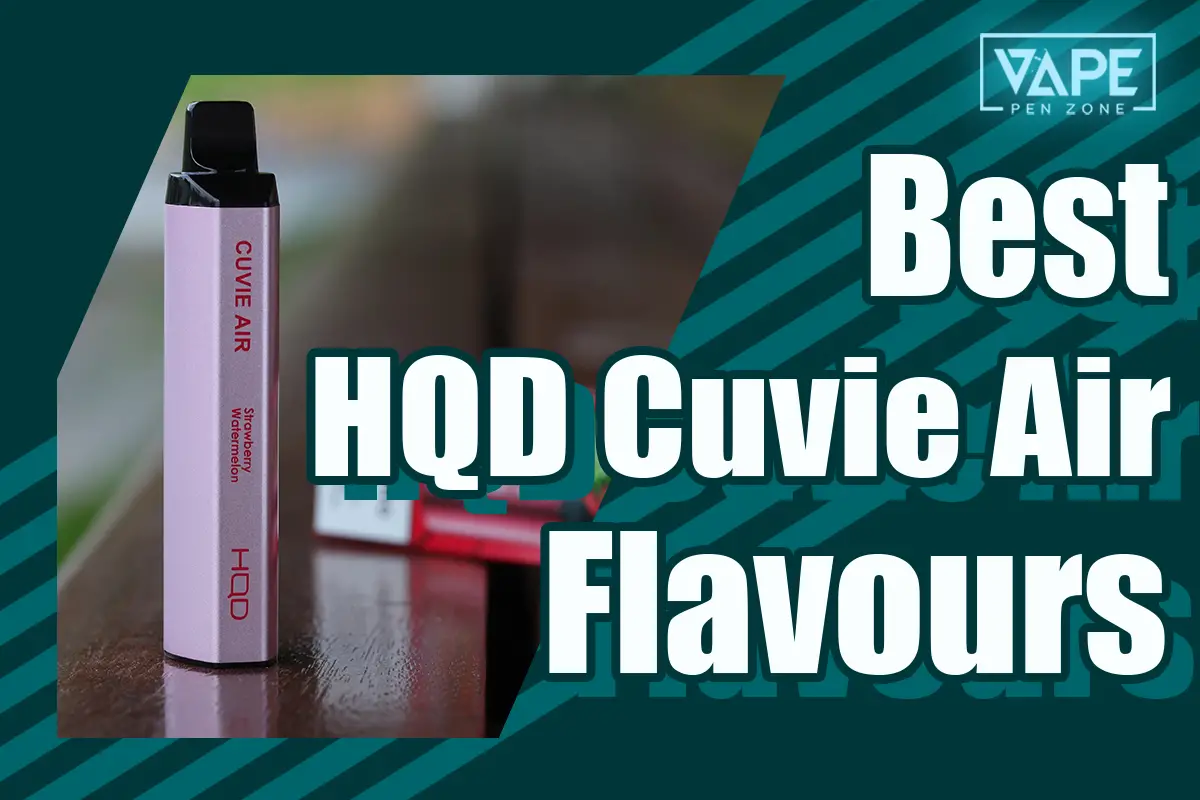 October 8, 2023