Quick Guide
Have you ever struggled to find the right e-cigarette flavour? This article can help you quickly pick out the best flavours. Here is a list of the top 8 best HQD Cuvie Bar flavours:
Grapey
Blueberry
Lush Ice
Blueberry Raspberry
Strawberry Banana
Cranberry Lemonade
Mango Watermelon
Mix Berries
Introduction
The HQD brand is a giant in the e-cigarette market, selling disposable and rechargeable vapes. The main focus of HQD is to provide users with a dream-like vaping experience.
Under the HQD brand, there are a variety of flavours. The range is from fruit to candy flavour. It's just too much to choose from.
Therefore, this list of flavours on HQD Bars provided below will ease your burden and quickly filter out the best HQD Cuvie Bar flavours.
Overview of the HQD Bar Flavours
Lush Ice
Lime Passion Fruit
Sky Mint
Rainbow Twist
Grapey
Blueberry Raspberry
Mango Watermelon
Kiwi Strawberry
Dessert Breeze
Cool Mint
Mojito Mix Berries
Mix Berries
Cactus Kiwi
Black Ice
Orange Mango Watermelon
Strawberry Banana
Clear
Honeydew Pineapple
White Gummy
Cranberry Grape
8 Best HQD Cuvie Bar Flavours Ranked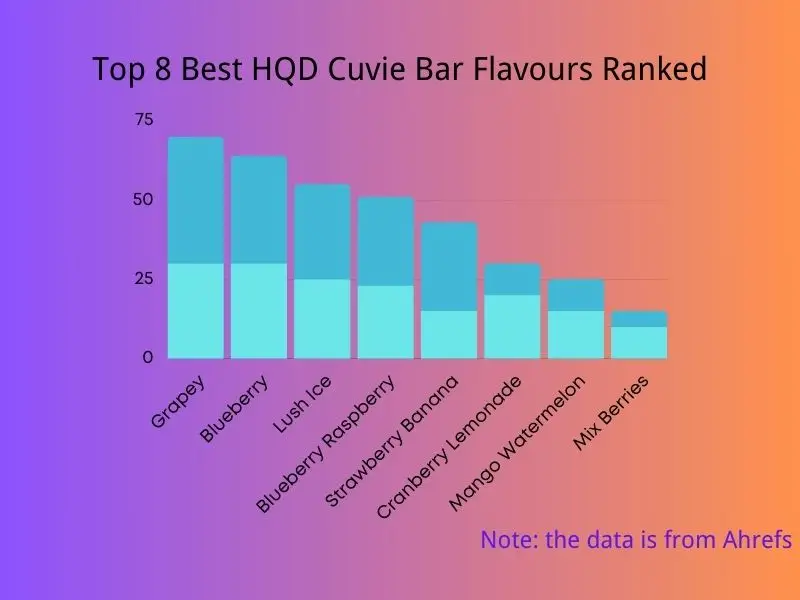 Based on the Google searches for HQD Bar flavour in the table above, we have compiled a detailed list of the top 8 best HQD Cuvie Bar flavours.
If you still want to know the HQD XXL best flavours, the following article is based on real user experience and finally selected flavours. So don't miss it.
Grapey
Grapey provide an authentic and intense fruit flavour, leaving a burst of grape freshness on your lips and teeth with each puff as if you were in an orchard.
| | |
| --- | --- |
| Sweetness | ★★★★☆ |
| Cooling | ★★★☆☆ |
| Intensity | ★★★★☆ |
| Recommending | ★★★★★ |
Blueberry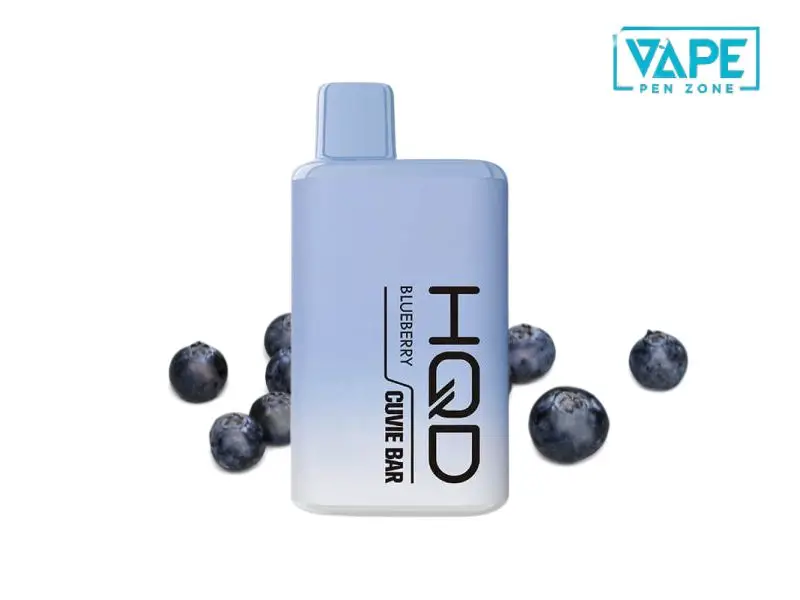 The Blueberry disposable vape is very smooth and full of flavour. It tastes like fresh blueberries just picked from the orchard, with a hint of sweetness mixed with the berries tartness.
| | |
| --- | --- |
| Sweetness | ★★★★☆ |
| Cooling | ★★★☆☆ |
| Intensity | ★★★★☆ |
| Recommending | ★★★★☆ |
Lush Ice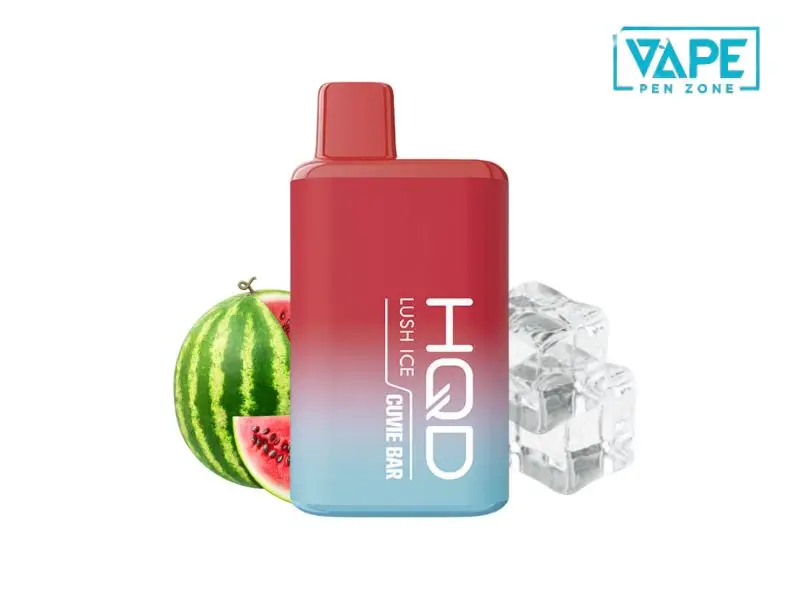 Lush Ice is a great choice for fans of refreshing vapes. It combines delicious watermelon juice and cool menthol. The taste is as vital as an iced watermelon as if you're having a cold drink on a hot summer day.
| | |
| --- | --- |
| Sweetness | ★★★★☆ |
| Cooling | ★★★★☆ |
| Intensity | ★★★★☆ |
| Recommending | ★★★★☆ |
Blueberry Raspberry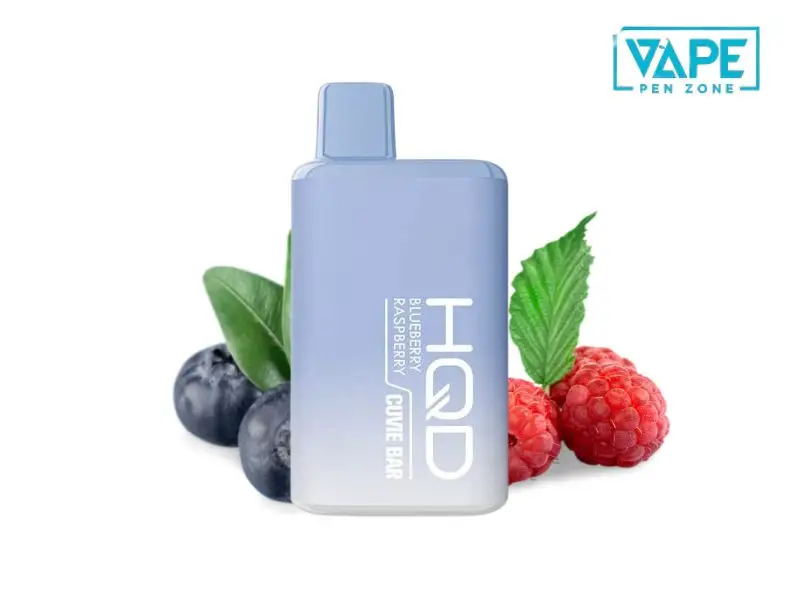 Blueberry Raspberry is a delightful vape that combines juicy blueberries and rich raspberries for the perfect balance of sweet blueberry and tart raspberry flavours. This vape is a great choice for avid lovers of fruity flavours.
| | |
| --- | --- |
| Sweetness | ★★★☆☆ |
| Cooling | ★★★☆☆ |
| Intensity | ★★★☆☆ |
| Recommending | ★★★☆☆ |
Strawberry Banana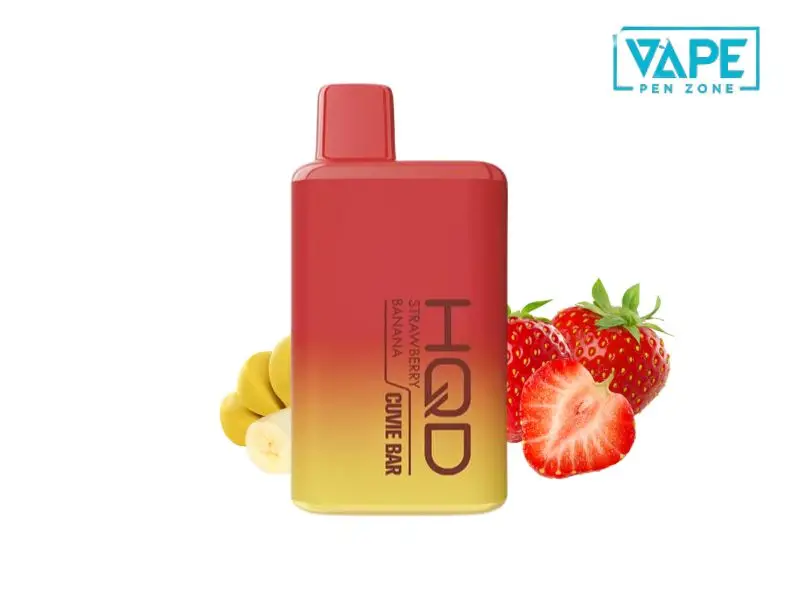 Creamy bananas are paired with tart strawberries to give you a sweet, fruity flavour in every bite, leaving you wanting more. This vape is a classic fruit-pairing combination.
| | |
| --- | --- |
| Sweetness | ★★★★☆ |
| Cooling | ★★☆☆☆ |
| Intensity | ★★★★☆ |
| Recommending | ★★★☆☆ |
Cranberry Lemonade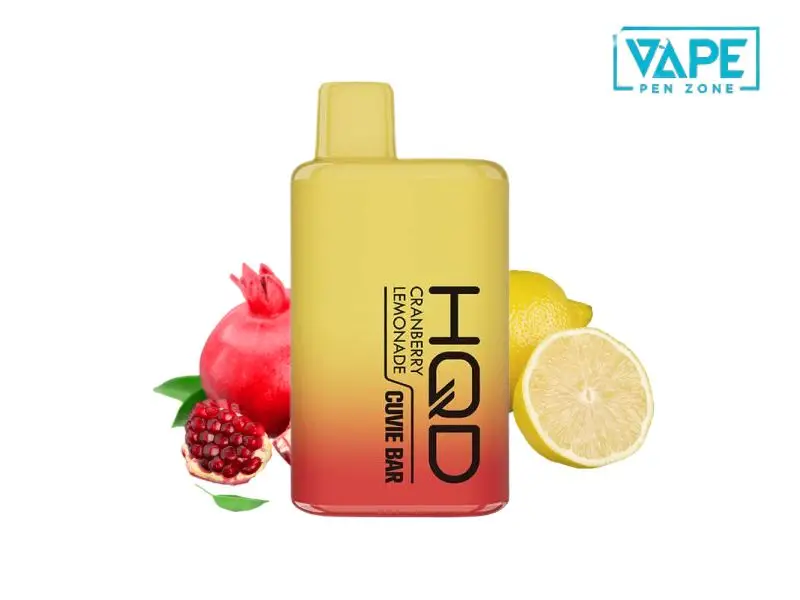 Fruity cranberries with tart lemonade make for a very refreshing vape. The cranberries are sweet, crisp and juicy in the mouth, perfectly balancing the tartness of the lemon and leaving you feeling refreshed with every puff.
| | |
| --- | --- |
| Sweetness | ★★★☆☆ |
| Cooling | ★★☆☆☆ |
| Intensity | ★★★☆☆ |
| Recommending | ★★★☆☆ |
Mango Watermelon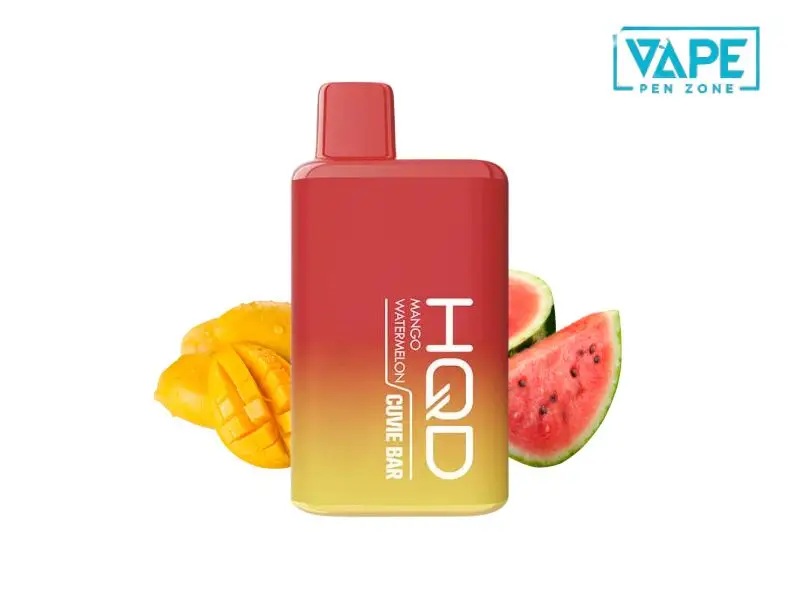 Mango Watermelon is a blend of mango and watermelon. The vibrant tropical fruit of mango adds a unique flavour to the deliciously juicy watermelon, making every bite you inhale so smooth and soft.
| | |
| --- | --- |
| Sweetness | ★★★★★ |
| Cooling | ★★☆☆☆ |
| Intensity | ★★★★☆ |
| Recommending | ★★★★☆ |
Mix Berries
Mixed Berry combines various strawberries, blackberries, blueberries and raspberries. With each inhale, the sweet and tart berry flavours dance across your taste buds.
| | |
| --- | --- |
| Sweetness | ★★★★☆ |
| Cooling | ★★★☆☆ |
| Intensity | ★★★★☆ |
| Recommending | ★★★★☆ |
HQD Cuvie Bar 7000 Review
HQD Cuvie Bar, a rechargeable vape, offers 50mg/ml nicotine and delivers up to 7000 puffs. With a 550mAh battery capacity, It commits to providing you with all-day vaping.
Besides, HQD 7000 Vape uses a 1.2Ω mesh coil, ensuring excellent flavour and vapour production.
About its appearance, it uses a frosted design and feels very nice. The design of the mouthpiece is also ergonomic.
The biggest surprise is the cool colour. When you take it outside, it definitely makes you stand out in a crowd.
HQD Cuvie Bar is one of the disposable vapes under the HQD Cuvie series. If you want to learn more about HQD Cuvie, the below article might help you.
HQD Cuvie Bar Charging Instructions
HQD Cuvie Bar is a rechargeable vape, making it easy to charge. The charging process is as follows:
Locate the charging port at the bottom of the device.
Plug the Type-C charging cable into the device and plug the other end of the charging cable into the charger.
Set the device aside to charge for at least 30 minutes to an hour.
When you see the LED indicator light turn green, it means that the device is fully charged. You can ready to vape.
However, if your vaping device is non-rechargeable, how do you charge it? The following article can provide you with a solution.
Verdict
In conclusion, the HQD 7000 Vape has over 20 flavours that satisfy everyone's taste buds. Whether you like refreshing or sweet vape, there's always a flavour in the HQD Vape 7000.
So come on, click over to the VapePenZone website, tick off the best flavour of HQD Bar I've recommended above and try them!
FAQ About Best HQD Bar Flavors
What is the best Flavour of Hqd XXL?
The best HQD Vape 4500 puffs flavour is blueberry raspberry. Blueberry Raspberry vape combines sweet blueberries and tart raspberries for a delicious fruity flavour. This vape is an excellent option for those who enjoy fruity flavours.
What is the best Hqd device?
The best HQD disposable vape is HQD Cuvie Plus. With a long-lasting battery, HQD Cuvie Plus offers up to 1200 puffs. And there are more than 37 flavours you can choose from.
What is the most popular disposable vape Flavour?
Here are the top 10 disposable vape flavours:
Watermelon
Blue Razz Cherry
Apple Peach
Blue Sour Raspberry
Pink Lemonade
Mango
Menthol
Strawberry Kiwi
Peach Ice
Kiwi Passion Fruit Guava
How much nicotine is in Hqd Cuvie Bar?
HQD Vape 7000 puffs is a disposable vape that contains 50mg of nicotine.
Related Articles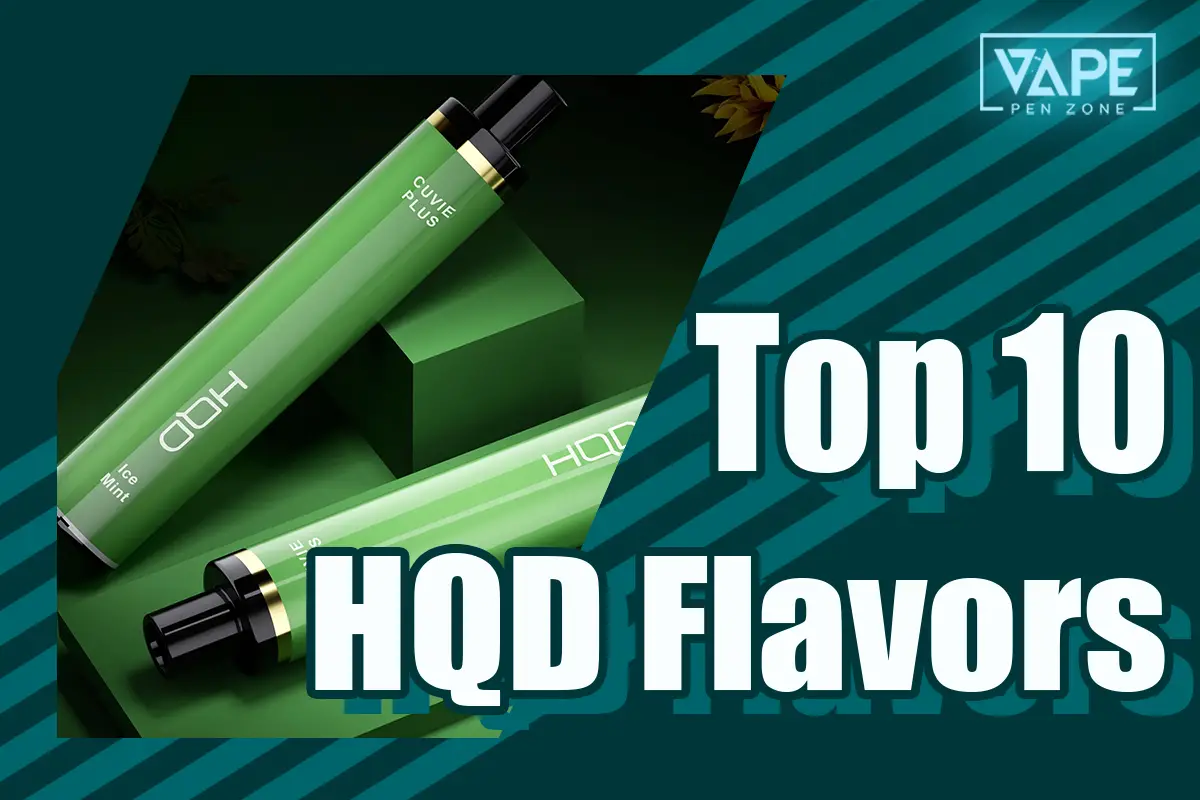 October 6, 2023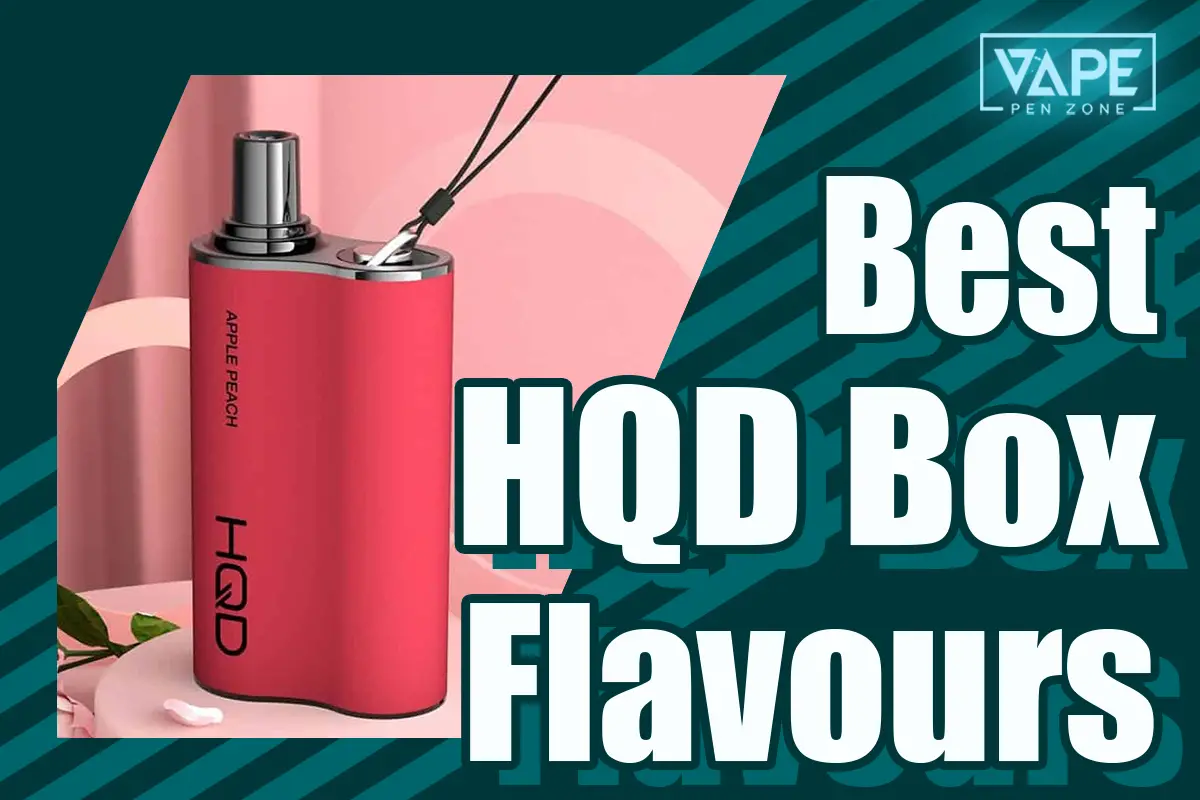 October 13, 2023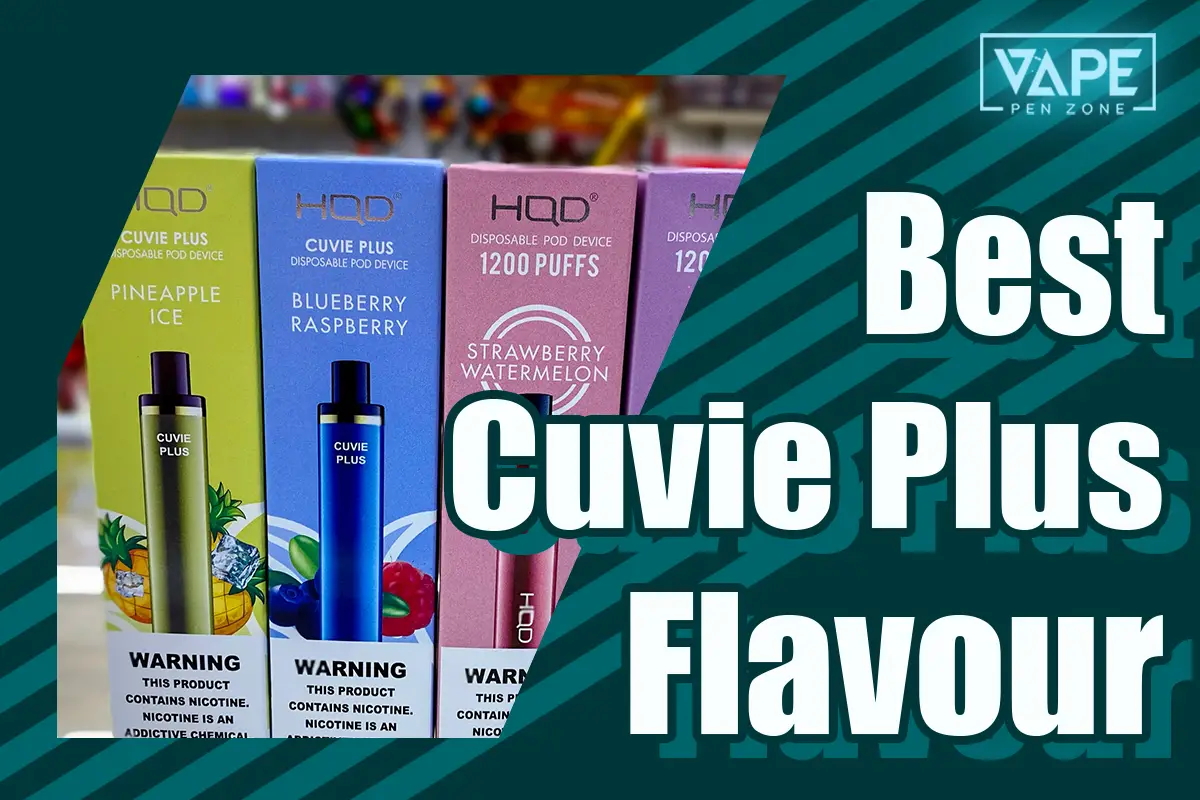 September 16, 2023